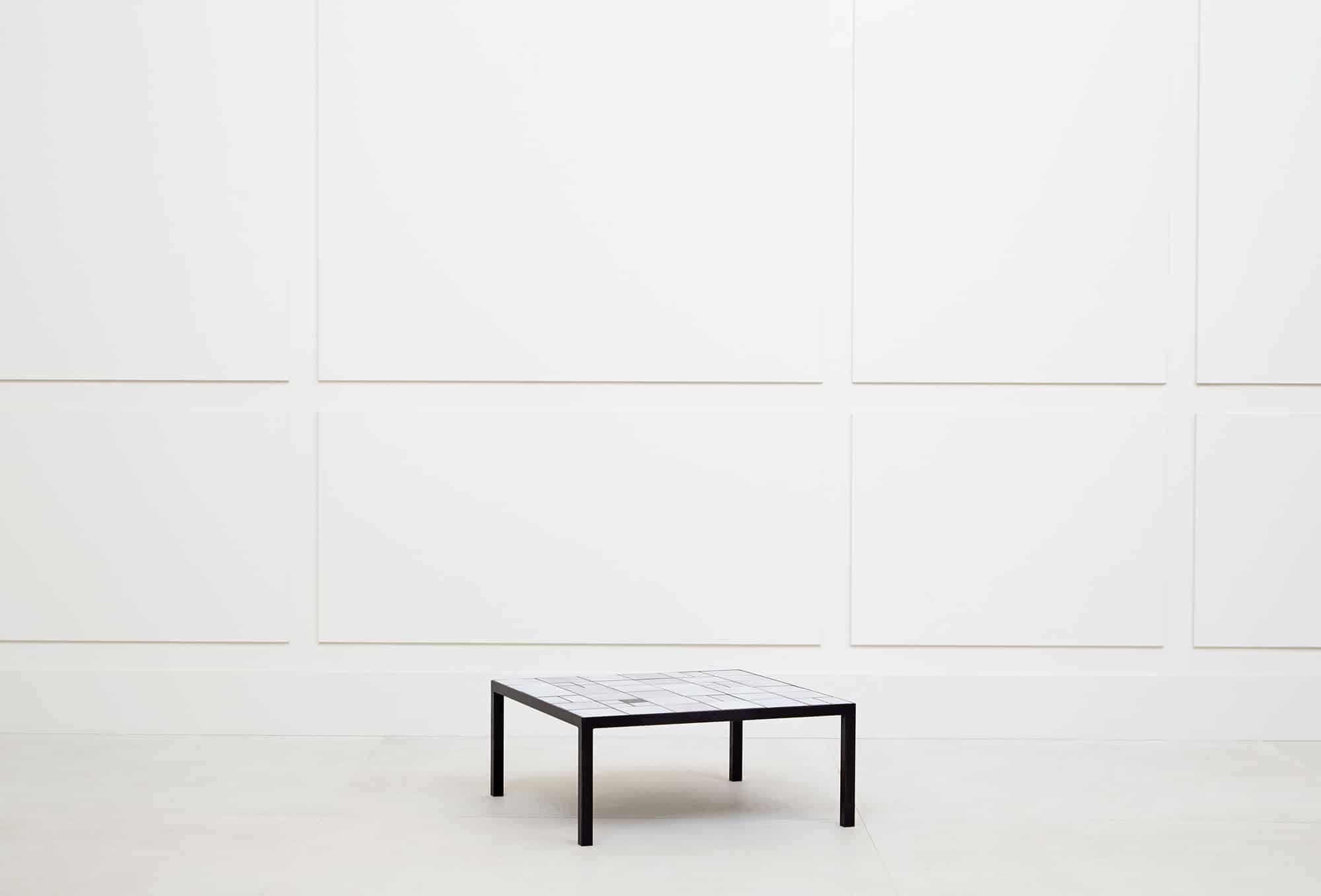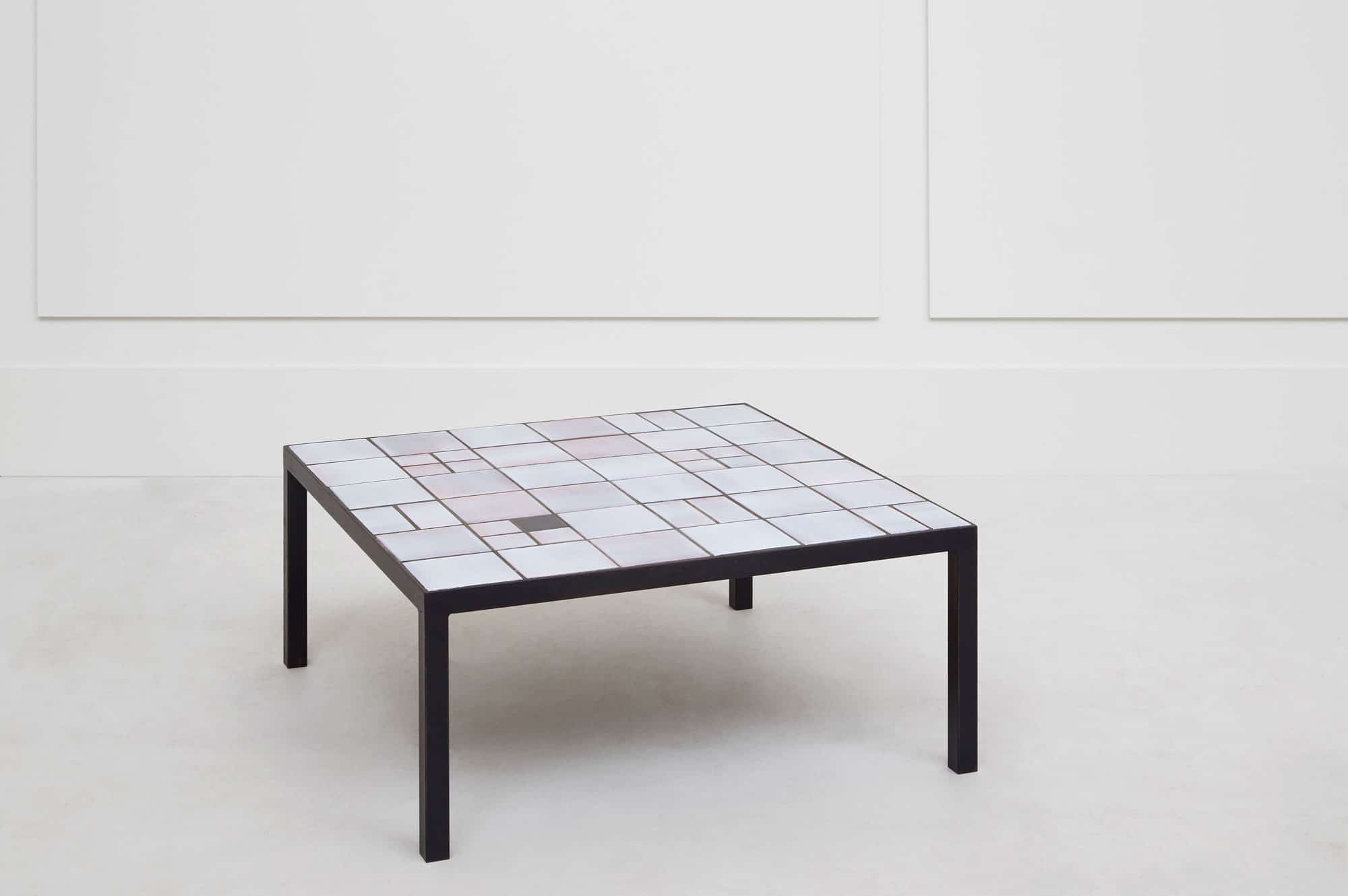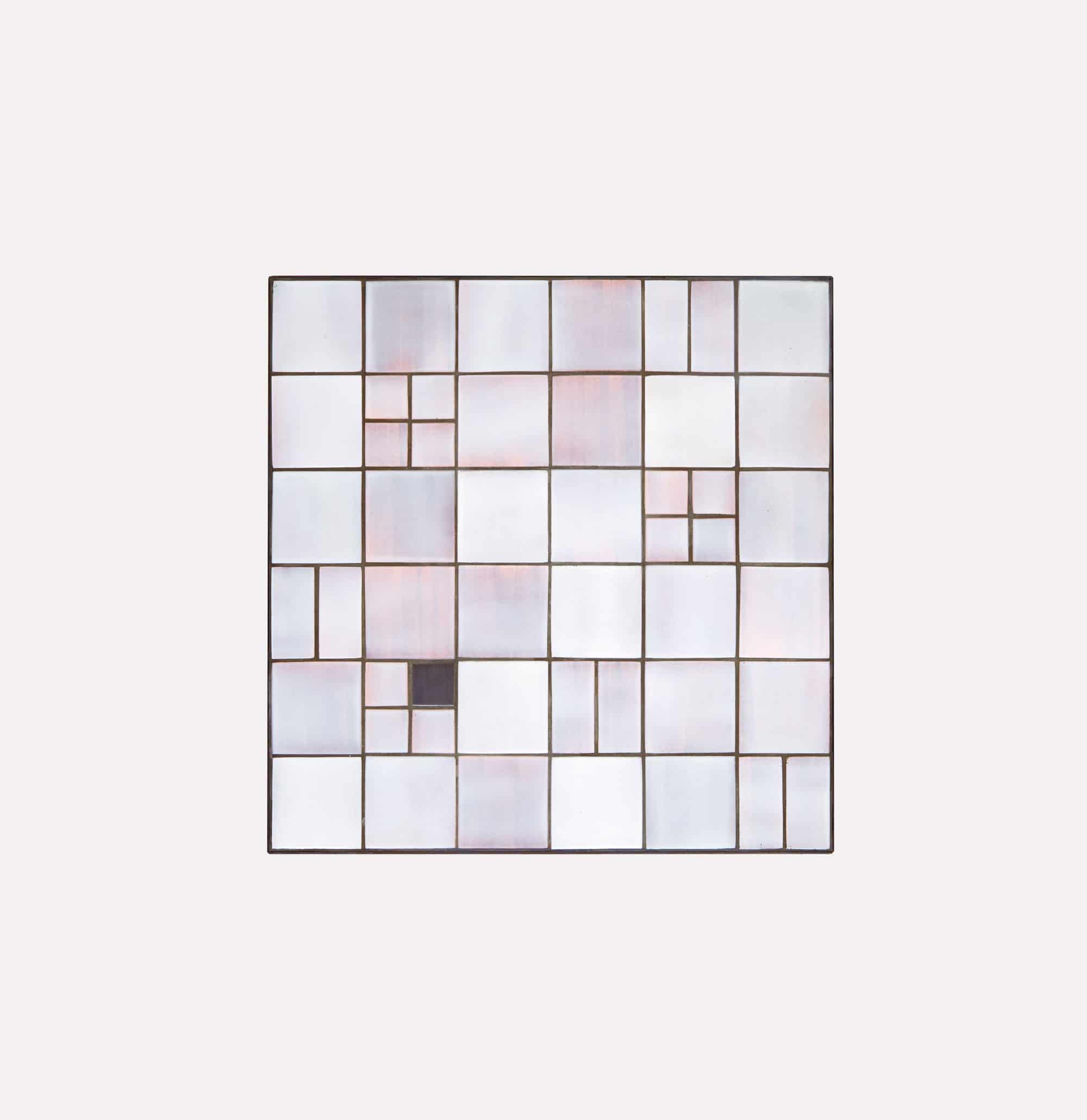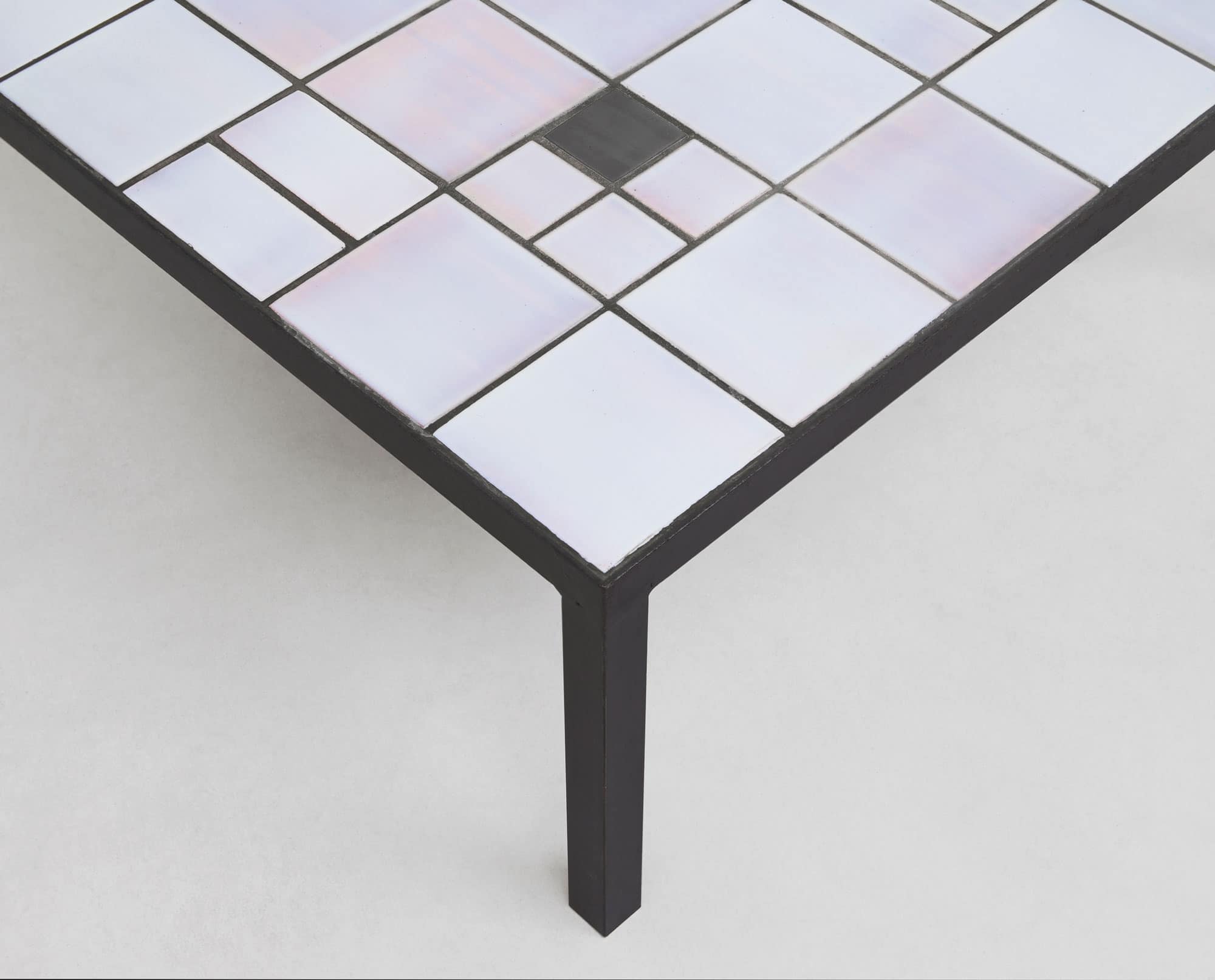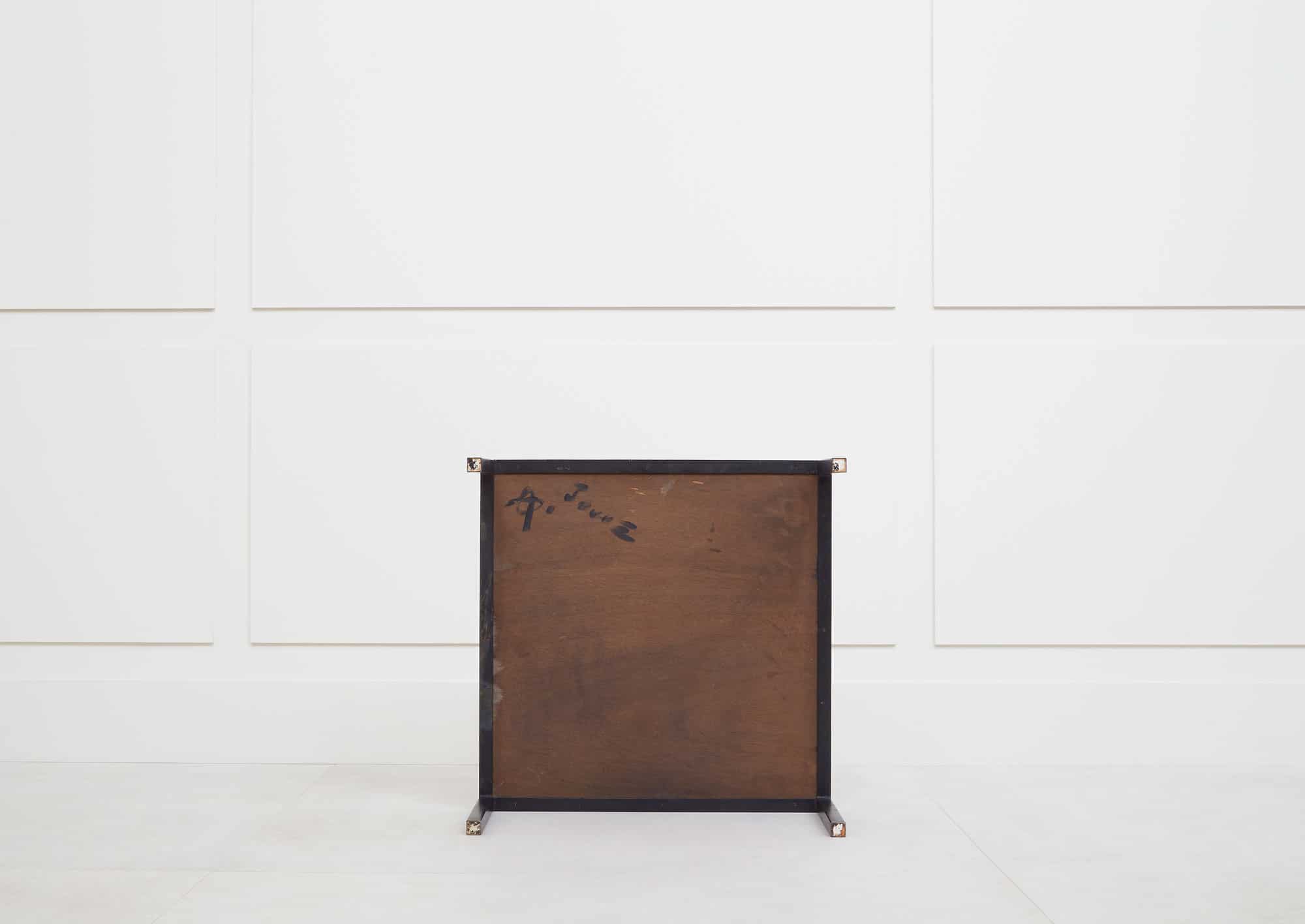 Georges Jouve, Coffee table
Georges Jouve (1910 - 1964)
Coffee Table
circa 1955
Square top made of ceramic tiles immersed in cement. The whole forming a geometrical decoration of white enamelled ceramic tempered by pink shades punctuated by a black square. The whole rests on an original black patinated iron structure. Signed with the 'Apollon' artist's cypher and 'Jouve' under the top.
Height 27 cm (10 1/2 in) - Length 63,5 cm (25 in) - Width 63,5 cm (25 in)
Provenance :
- French private collection
Literature :
- «Georges Jouve», éd. Jousse Entreprise, Paris, 2006, pp. 224 et 258.
Share: