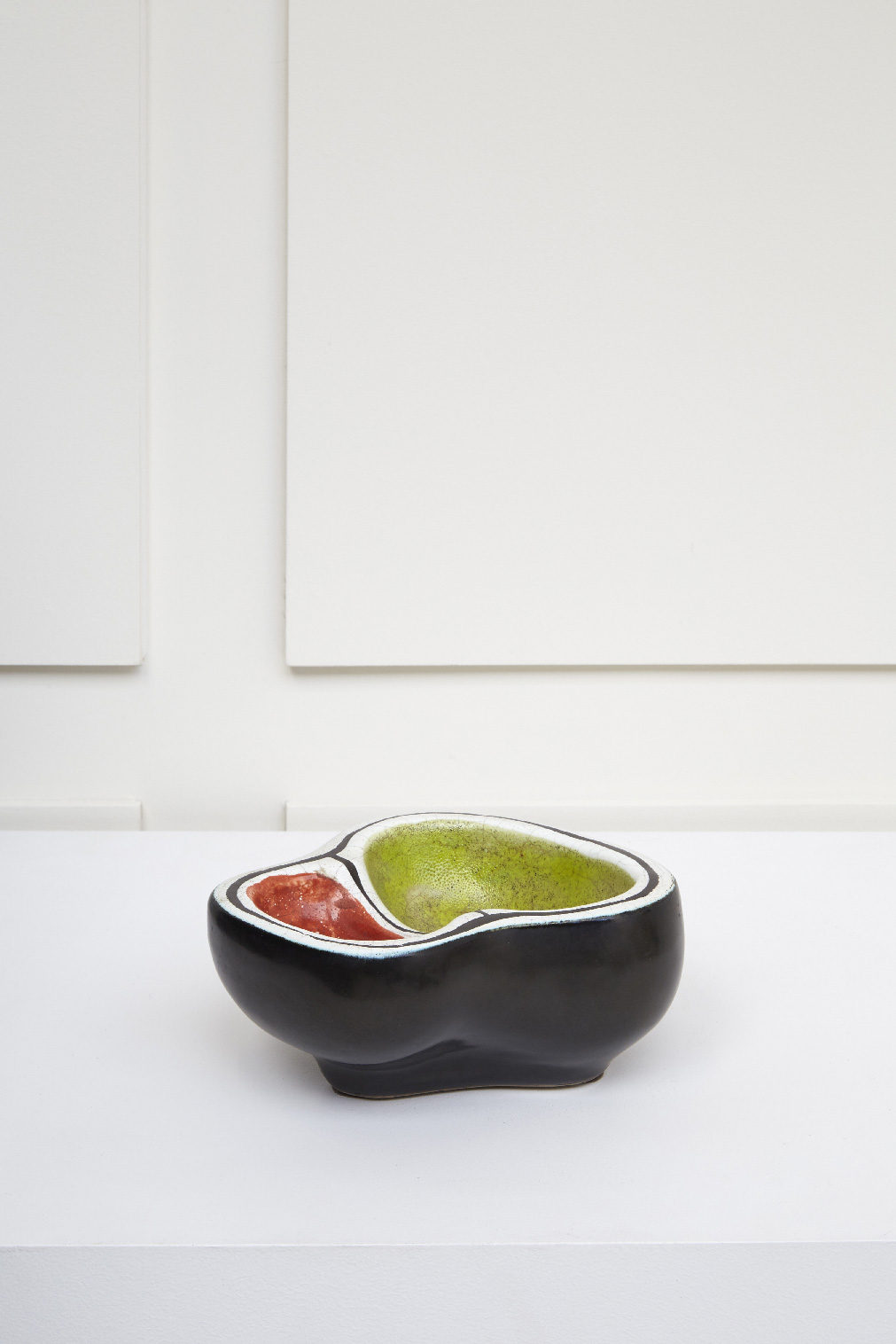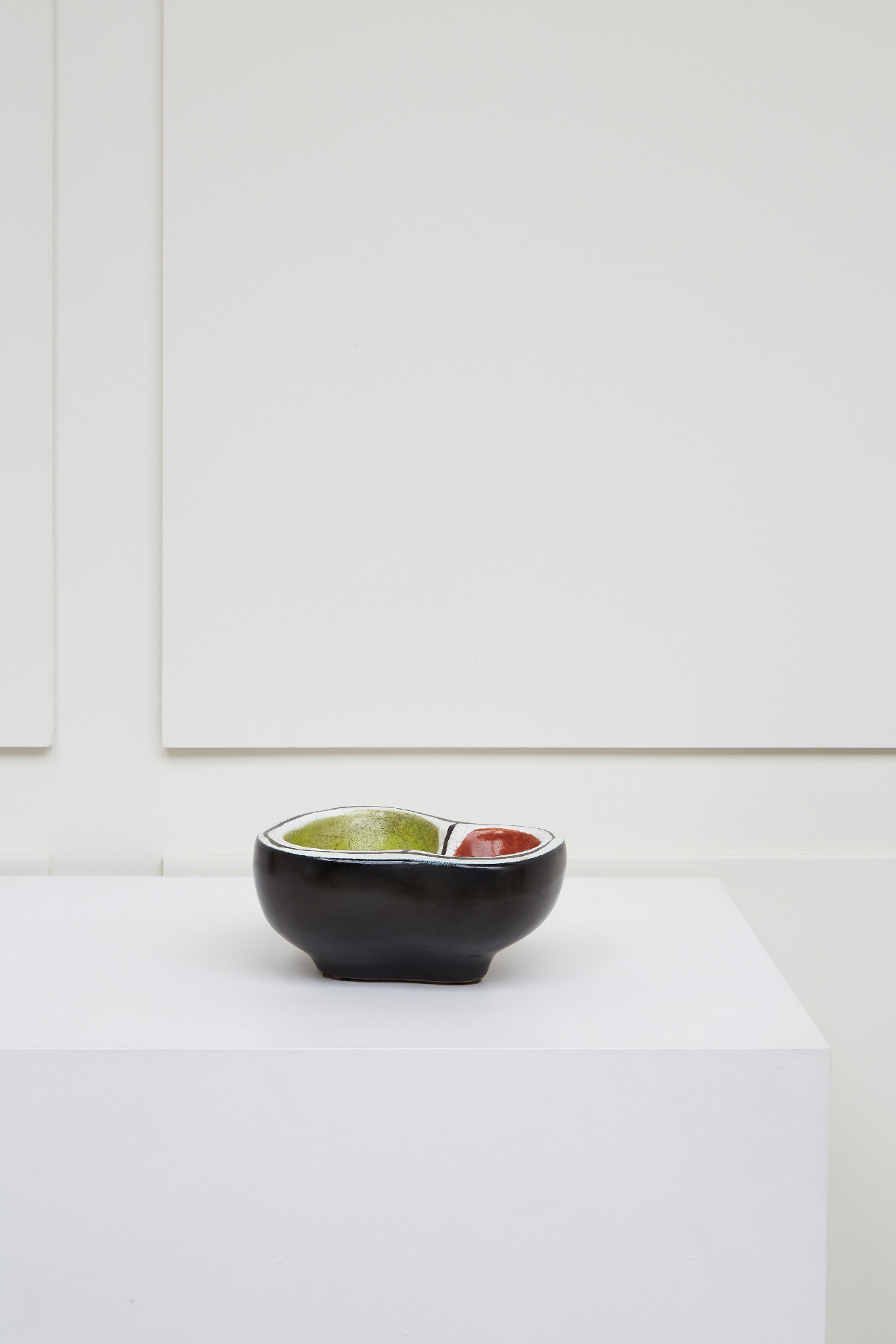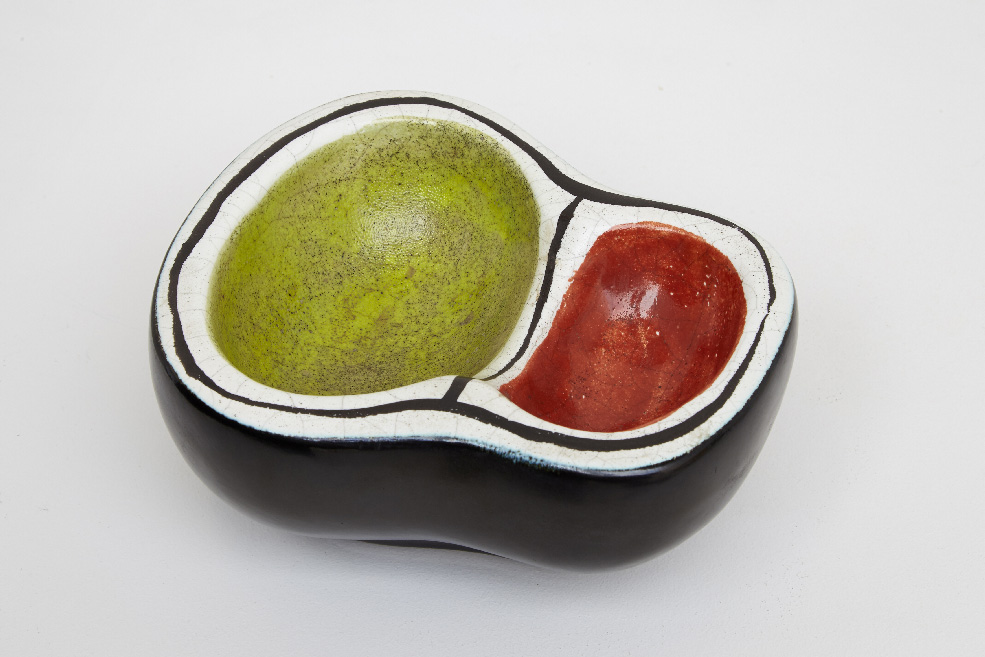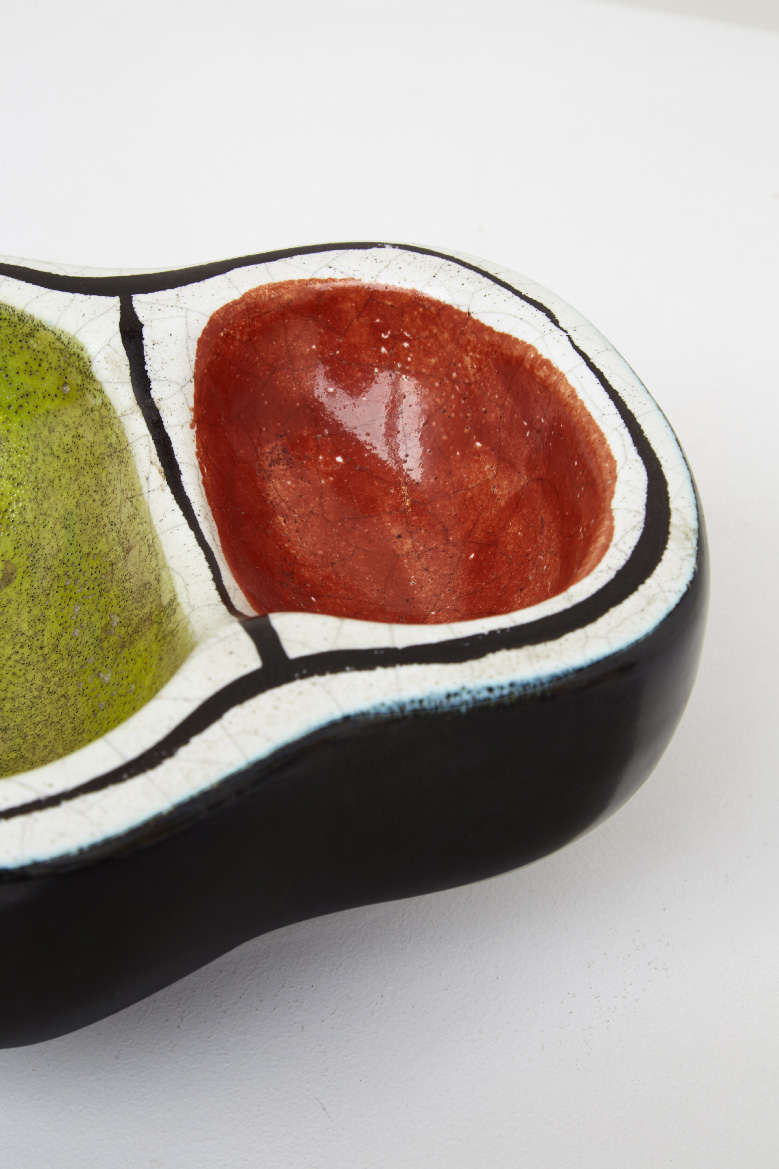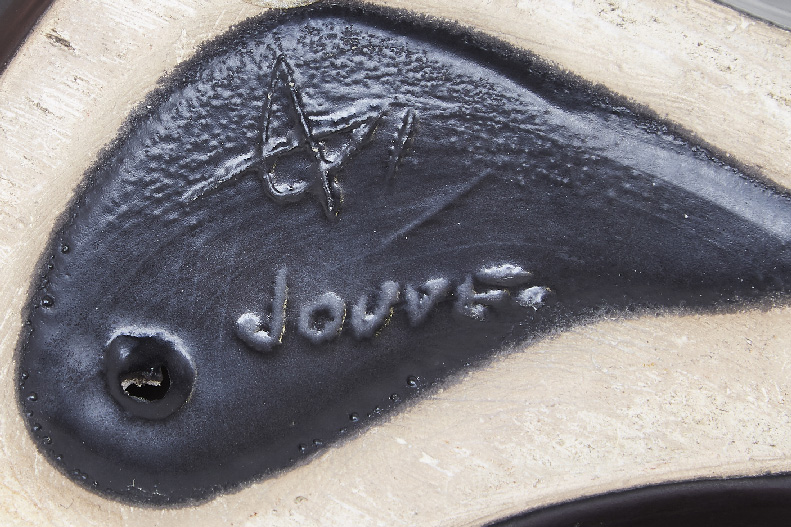 Georges Jouve, bowl
Georges Jouve (1910-1964)
Bowl
Circa 1955
Important bowl in black enameled ceramic with a free form shape resting on a free form shape base.
Two concave lobes in different size and texture; a green with a rough enamel aspect and a red slick enamel.
Each color is highlighted with a black line and a white cracked glaze.
Excellent original condition.
Signed with the "Apollon" cypher and "Jouve" underneath.
Height 9.2 cm (3 ¾ in) - Width 19 cm (7 ½ in) - Depth 17 cm (6 ¾ in)
Provenance:
- Private collection, France.
Literature:
- "Georges Jouve", Michel Faré, éd. Art et Industrie, 1965, p. 71.
Share: