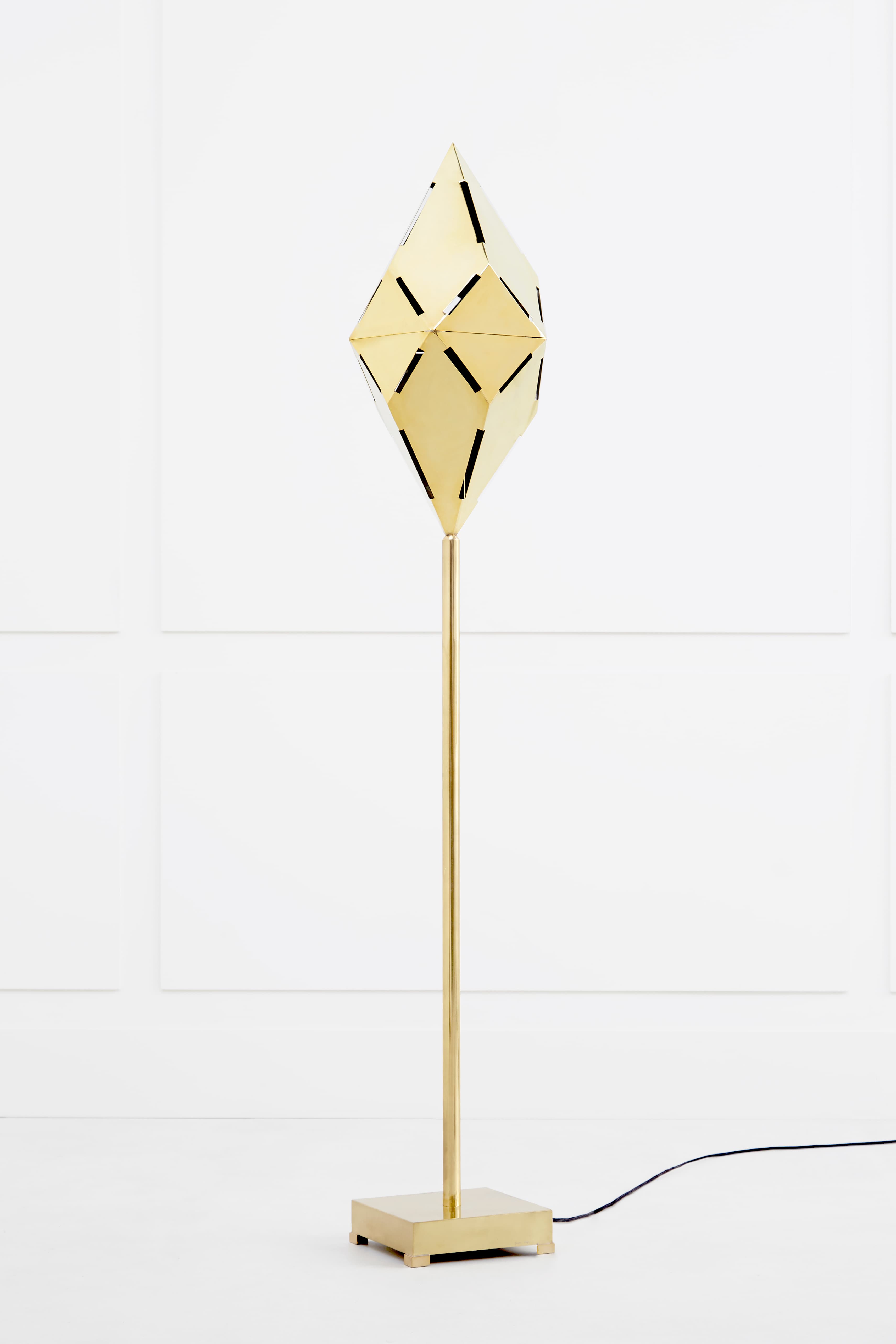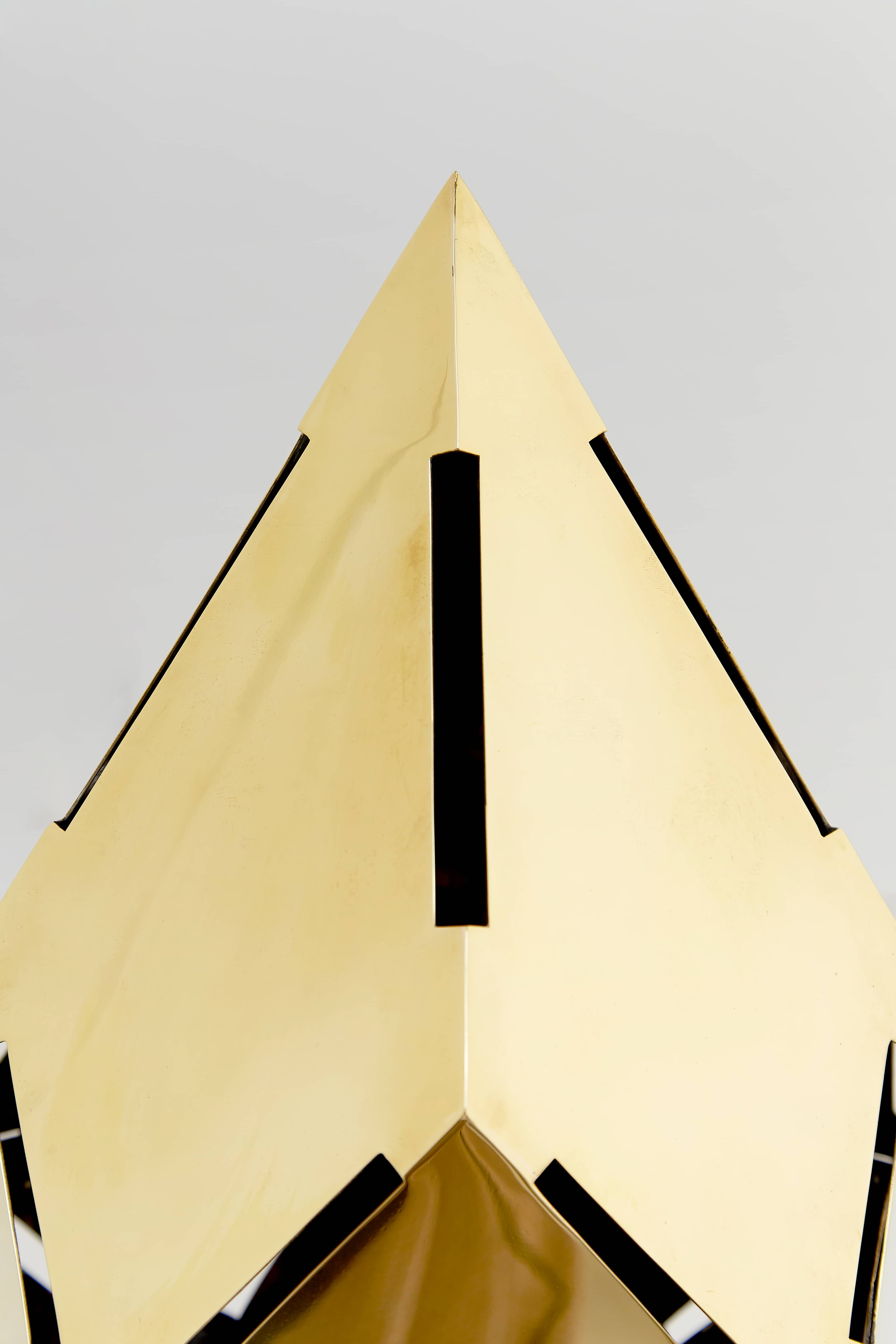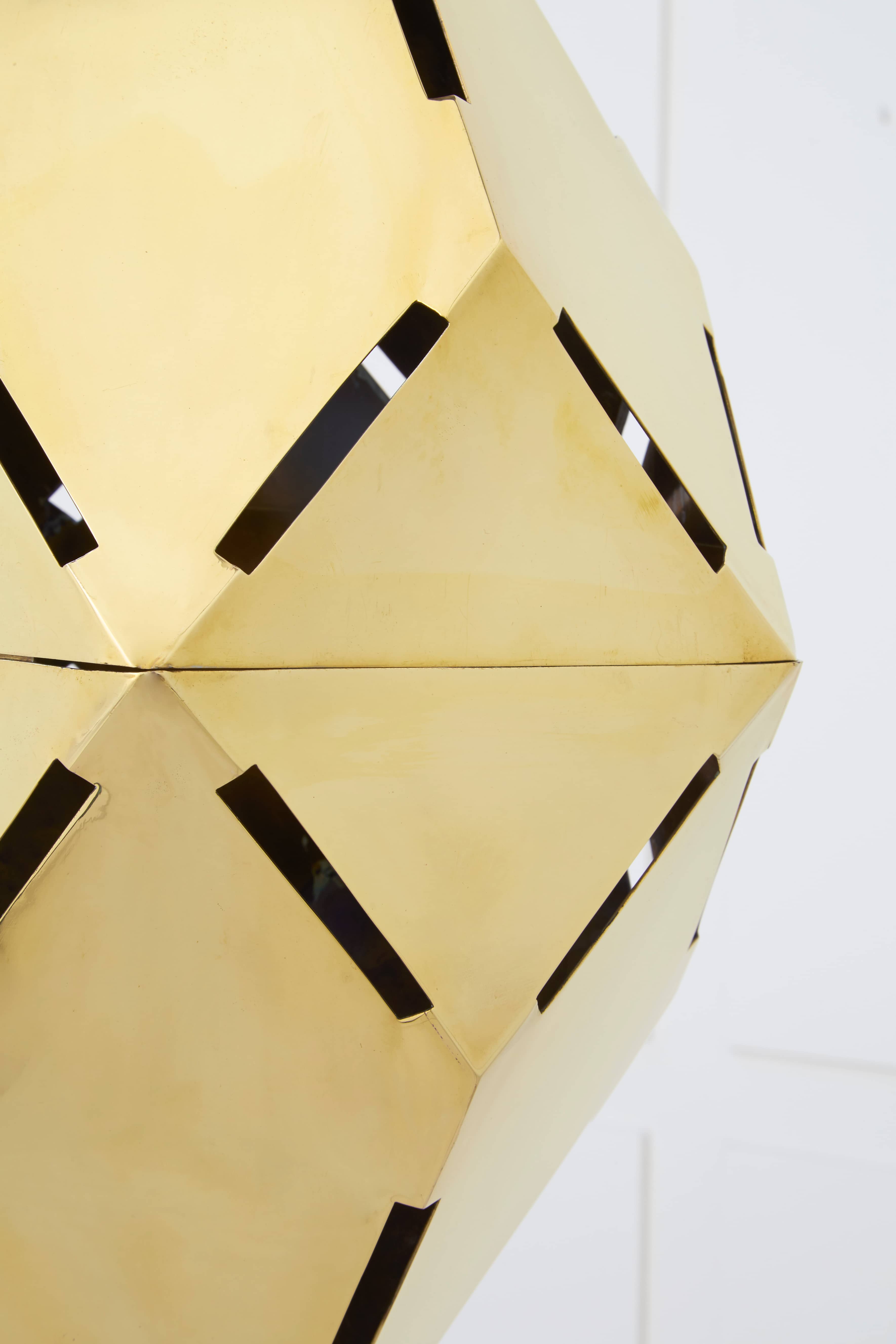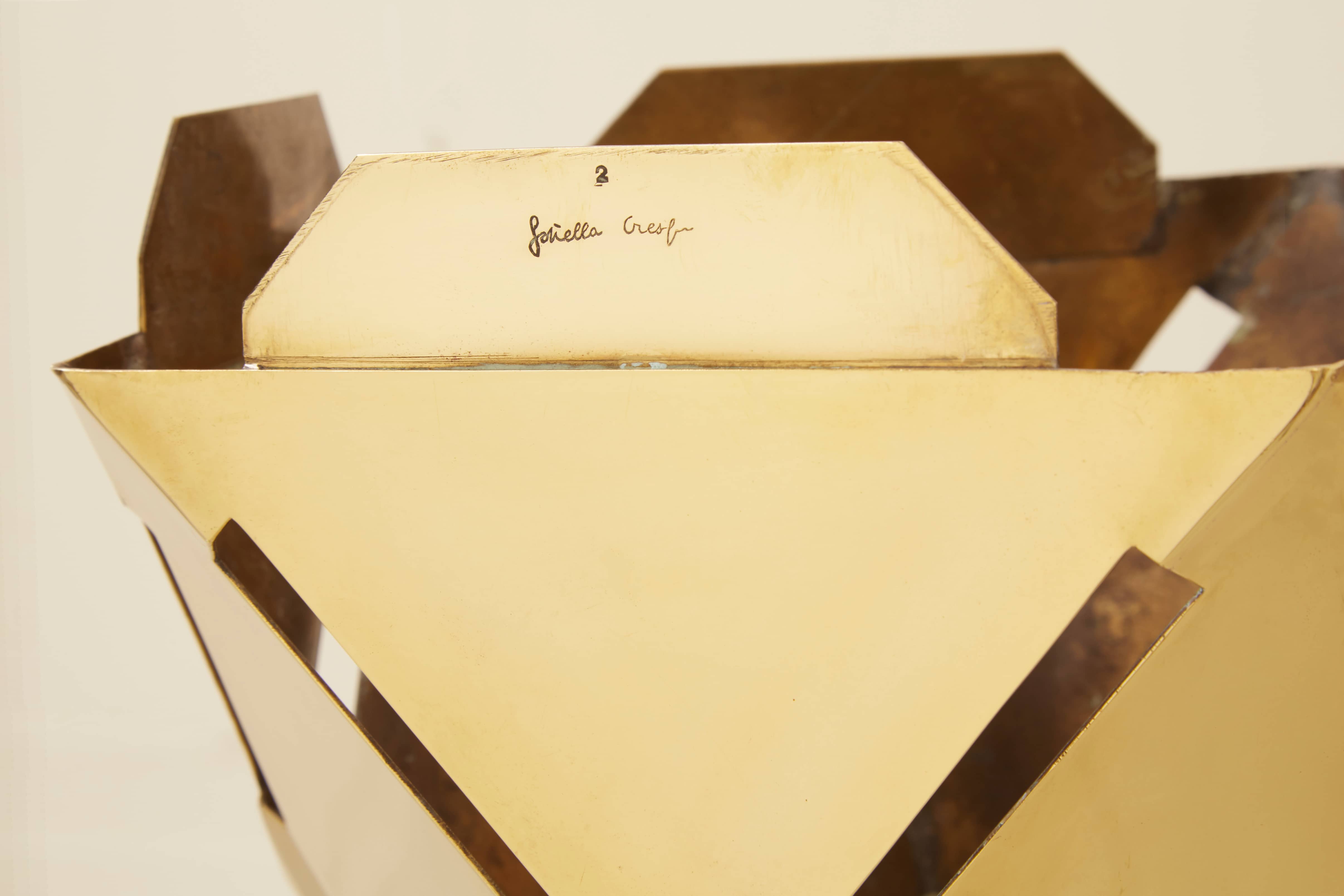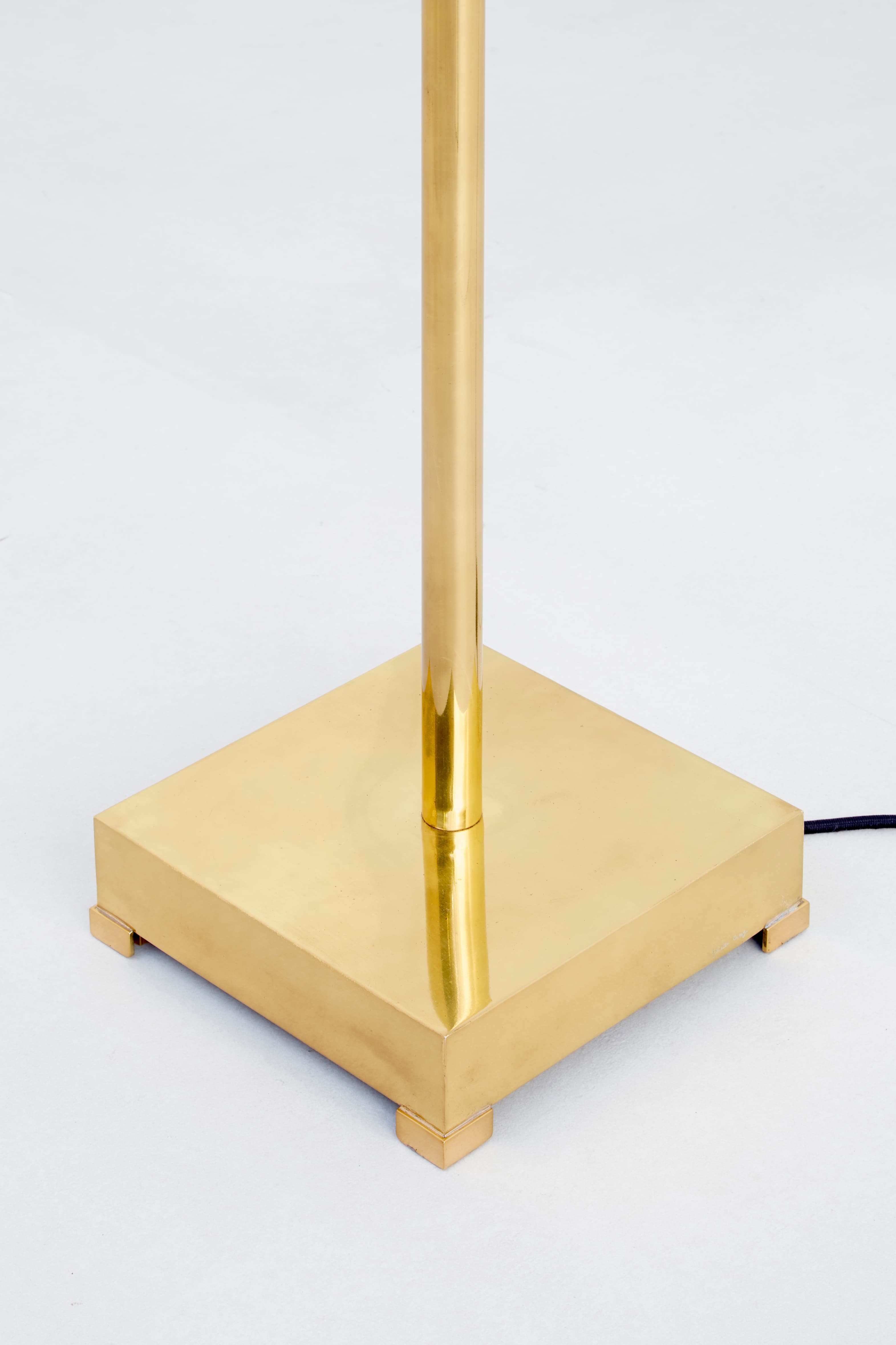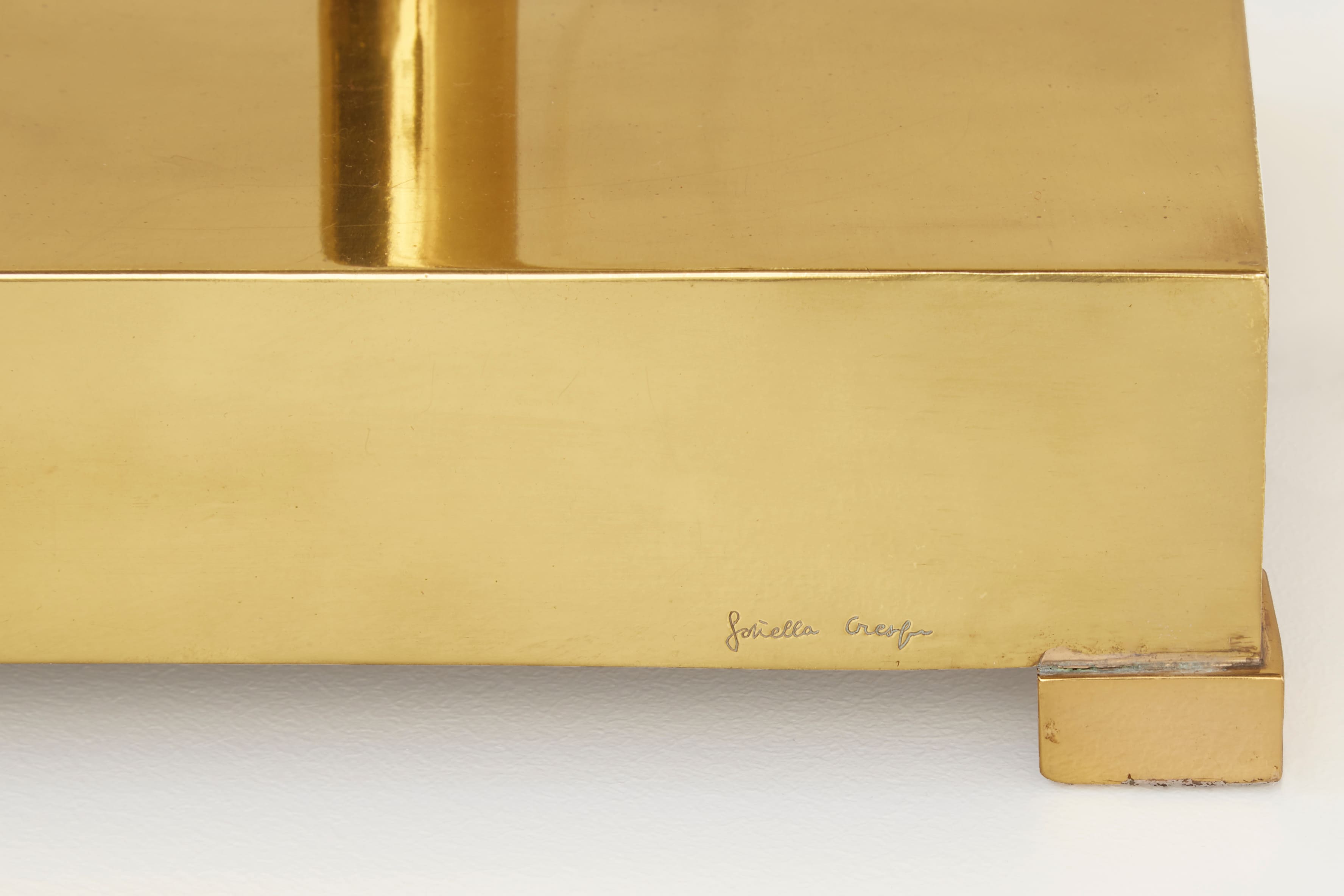 Gabriella Crespi, "Caleidoscopio" floor lamp
Gabriella Crespi (1922-2017)
"Caleidoscopio" floor lamp
Circa 1970
Floorlamp "Caleidoscopio" in gilded brass, composed of a reflector in a faceted diamond shape. The round-section stem is fitted in the square-shaped base, in gilded brass as well.
This floorlamp of the "Caleidoscopio" series reflects Gabriella Crespi's research on light. Inspired by extra-European cultures such as Indian and Asian cultures, the artist and decorator, often qualified by the press as a Bohemian artist, confers to her creation an esoteric aspect. Here, the Caleidoscop reminds of the psychedelic imagery of the 1970s. Kind of a talisman, of different sizes, the light gets through, transformed.
It is signed twice "Gabriella Crespi" in cursive letters, in the base and in the lampshade. This piece is registered in the Gabriel- la Crespi archives under the number 2104710039.
Height 171 cm (67 1/4 in)
Max. width 31,5 cm (12 1/2 in)
Provenance:
- Private collection, Great Britain.
Literature:
- P. Favardin & G. Bloch Champfort, Les décorateurs des années 60-70, Editions Norma, Paris, 2007, pp. 142-143
- Gabriella Crespi Archives
Share: