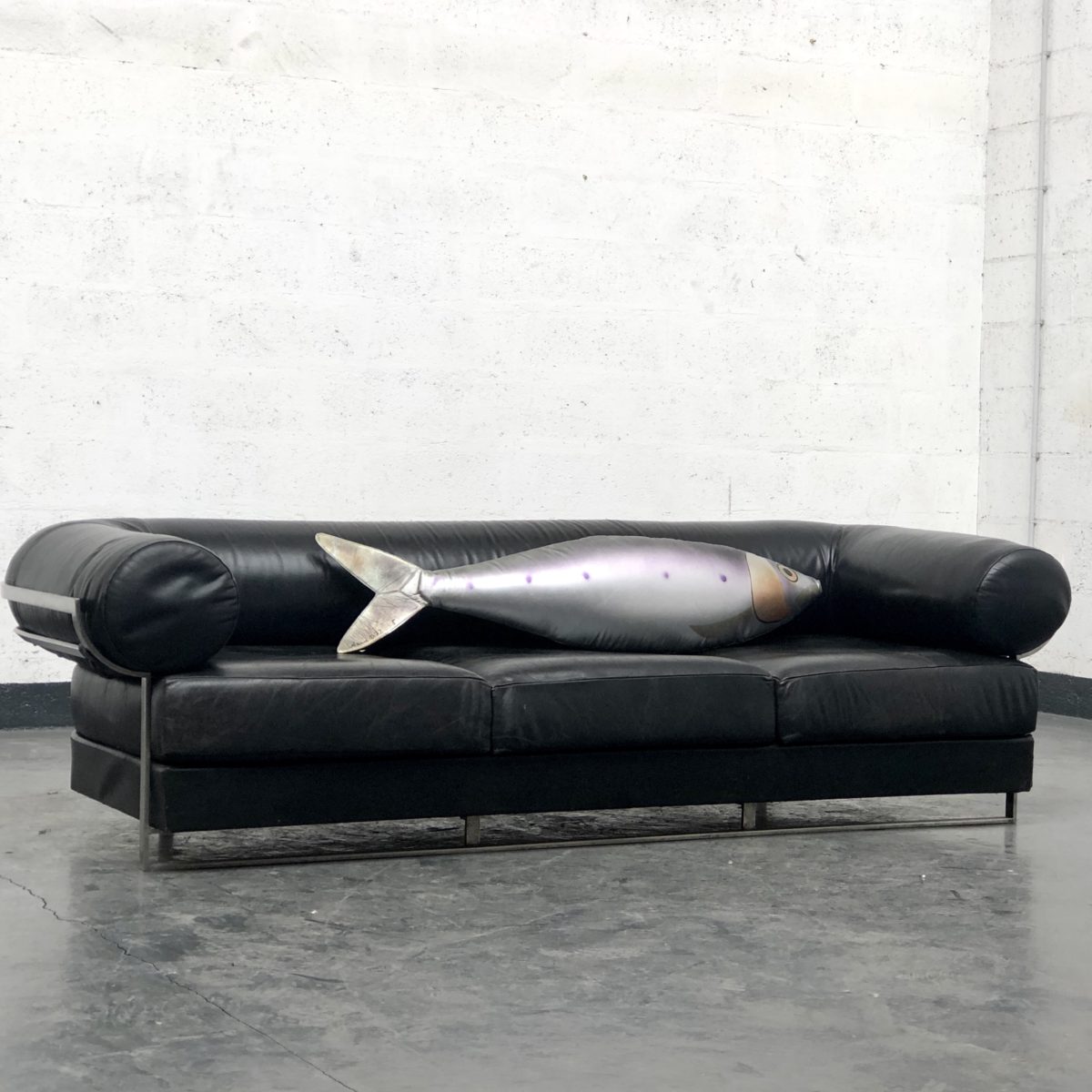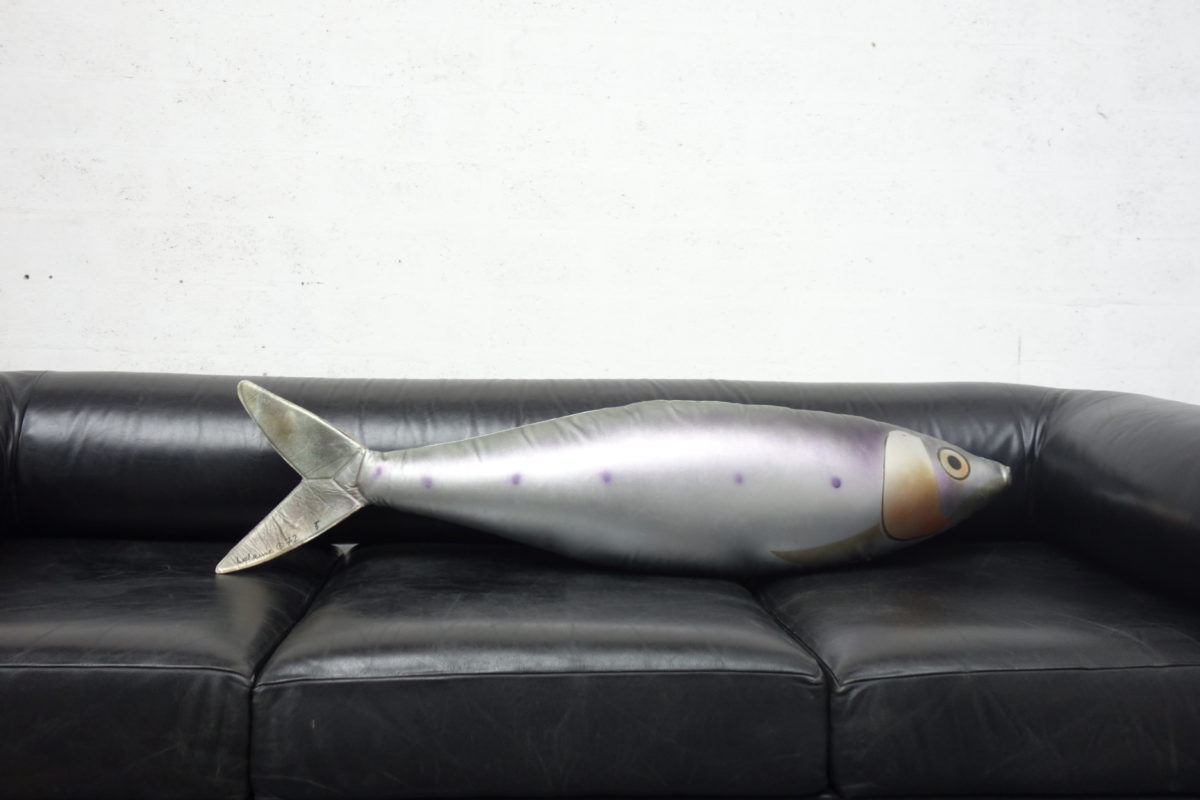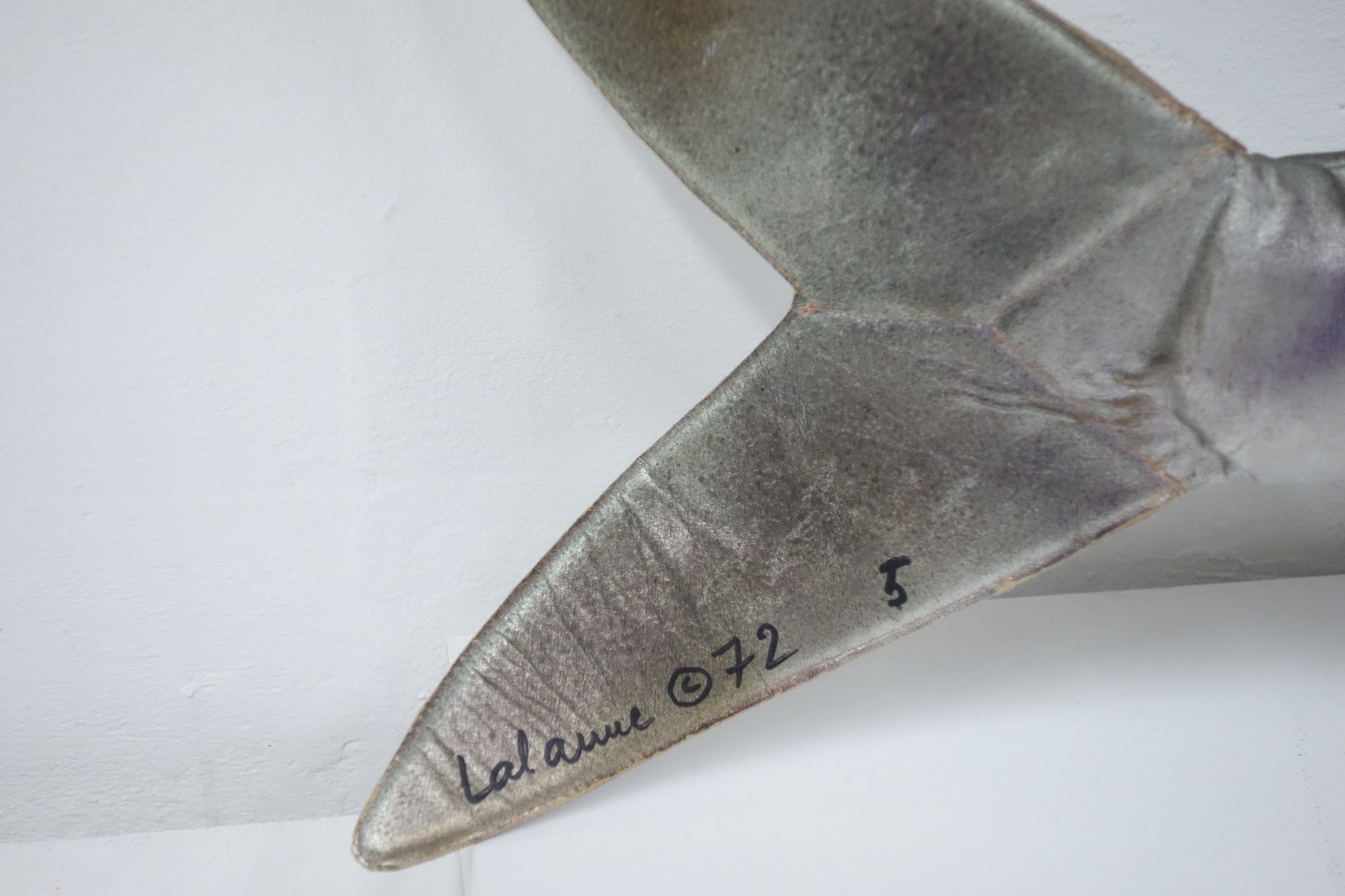 François-Xavier Lalanne, "Sardine" cushion
François-Xavier Lalanne (1927-2008)
"Sardine" cushion
Circa 1972
Sardina-shaped cushion.
Foam, polyester and silvered leather.
Signed "Lalanne", "C", dated 1972 and numbered 5.
In 1971, Jane Holze who was the Daedalus Concept's director in NY, asked François-Xavier Lalanne to design two pieces.
F-X Lalanne created a sofa in shaped of sardines box.
In 1972, this piece was exhibited at Leo Castelli's gallery, in NY during the exhibition "Furniture designed by Artists".
The Sardines had a great success.
Only a few Sardines has been produced.
Each Sardine are covered with a hand-painted leather and signed by the artist.
Height 25 cm (9 3⁄4 in) - Lenght 127 cm (50 in) - Width 21 cm (8 1⁄4 in)
Provenance:
- Private collection from South of France.
Share: