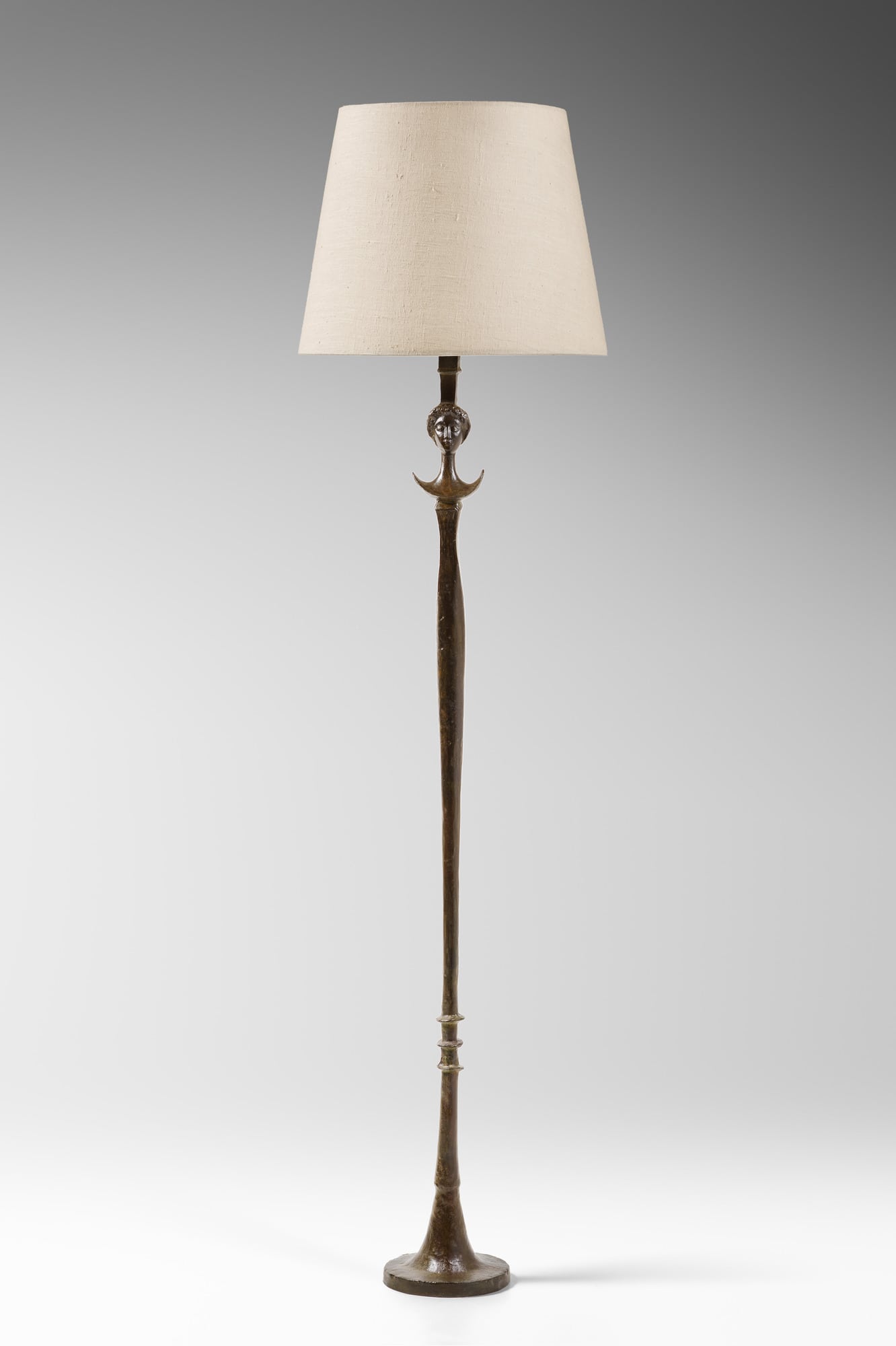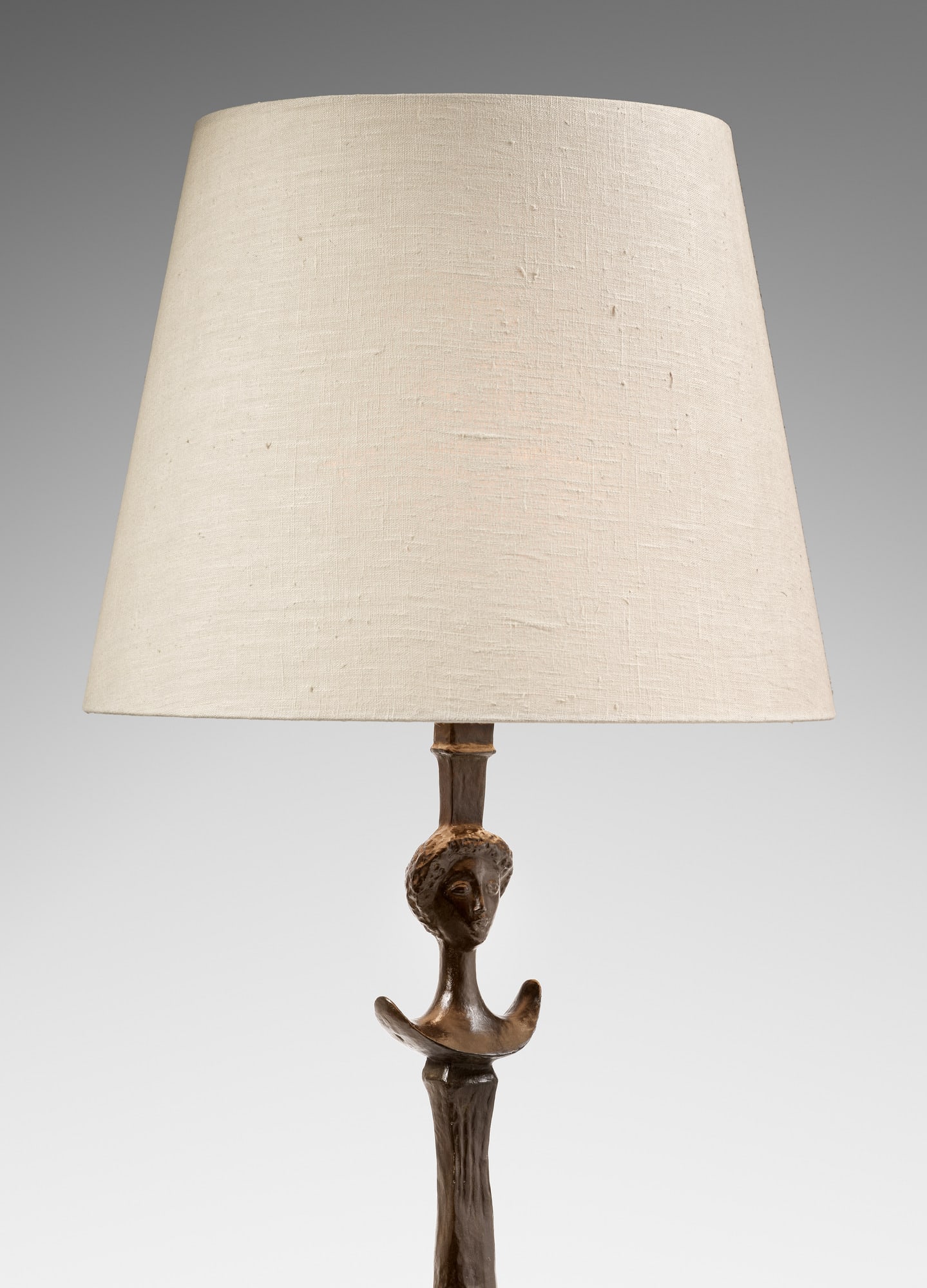 'Figure' floor lamp
Alberto Giacometti (1901-1966)
Sold
'Figure' floor lamp
Circa 1933-1934
This bronze floor lamp with a brown patina rest on a narrow circular base. It evokes a slight silhouette with a feminine head decoration with turned up shoulders topped with a silky lampshade none original. Alberto Giacometti created this floor lamp model for Jean-Michel Frank in the beginning of 1930s. We find at the same time the esthetics of the artist in this sculptural piece and his taste of his backer for this refined piece and objects of finds.
Total height 193 cm (76 in)
Width 155 cm (61 in)
Base diameter 21 cm (8 1⁄4 in)
A certificate of authenticity of the Annette and Alberto Giacometti Foundation and the original invoice come along with this piece.
This floor lamp is referenced by the Foundation Alberto and Annette Giacometti in its online database, Alberto Giacometto Database (AGD), under the number 3499.
Share: