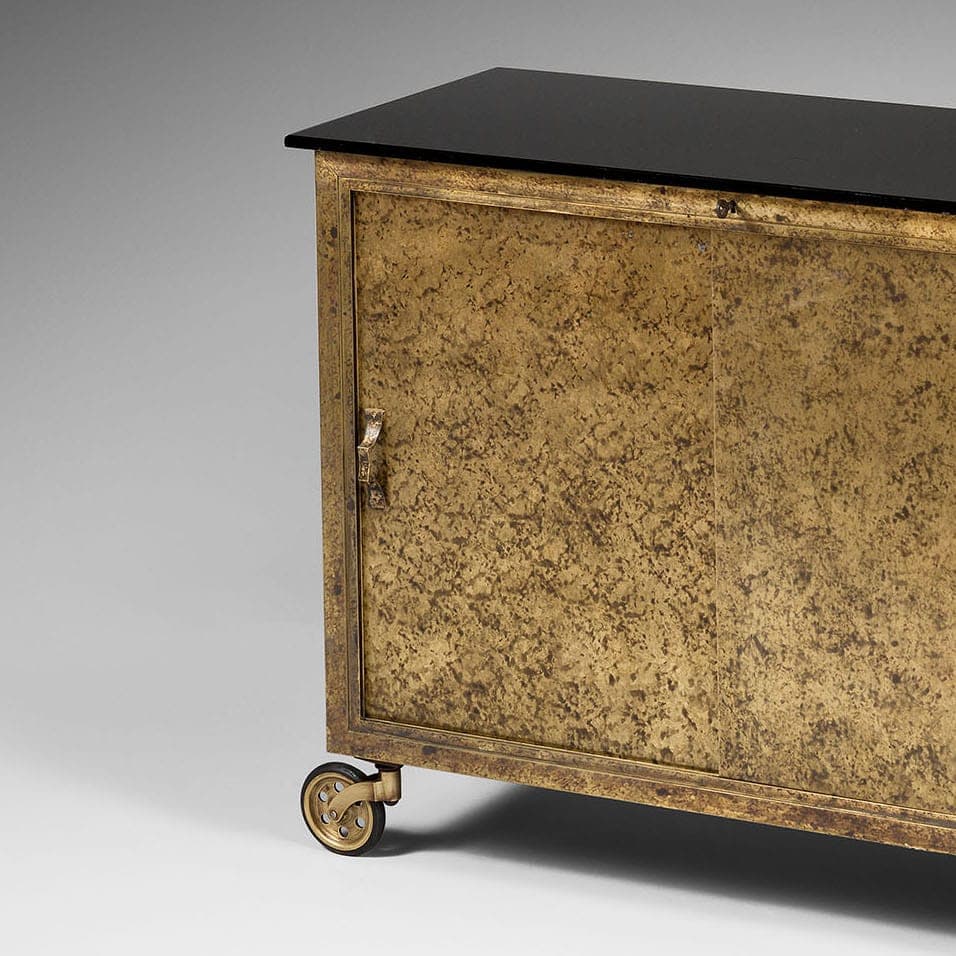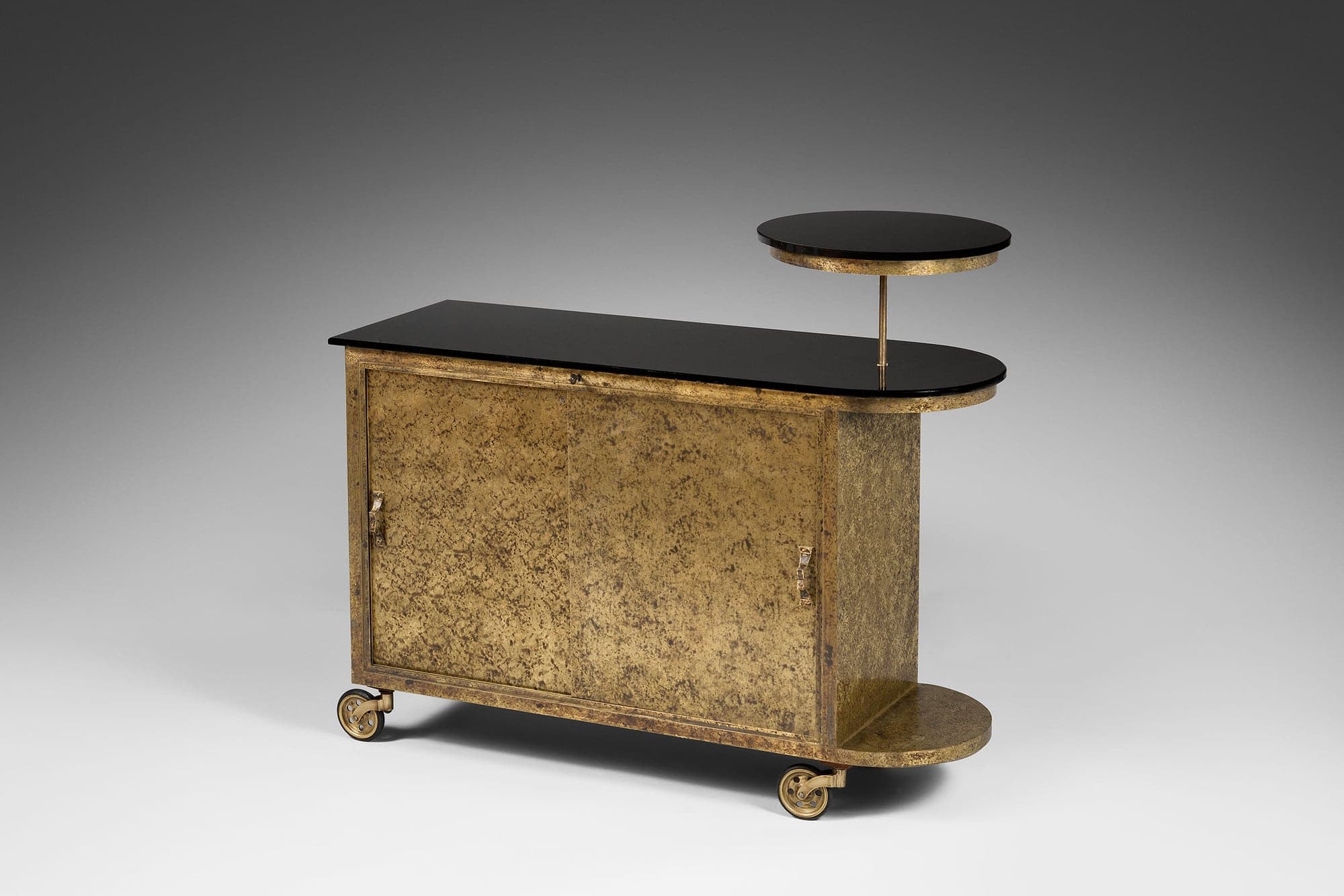 Eugène Printz, Rare dessert trolley forming bar on wheels (Sold)
Eugène Printz (1879-1948)
Sold
Rare dessert trolley forming bar on wheels (sold)
circa 1930-1932
Aureum patina for bronze and brass (restored as the original), opaline glass (non-original, replaced in 1961, as the original). Original key. This rare dessert trolley forming bar, opening in two sliding doors thanks to handles, characterisitic of the Eugène Printz's decorative repertory. This piece, probably unique, has been never seen on the market.
Height 76 cm (30 in) - Lenght 90 cm (35 3⁄4 in) - Width 33 cm (13 in)
Provenance : Henri & Julie Adelski's collection, owners of the shop and workshop A l'Ours blanc, Paris IIe.
Literature :
- Printz, G. Bujon & J.-J. Dutko, éd. du Regard, Paris, 1986
Share: