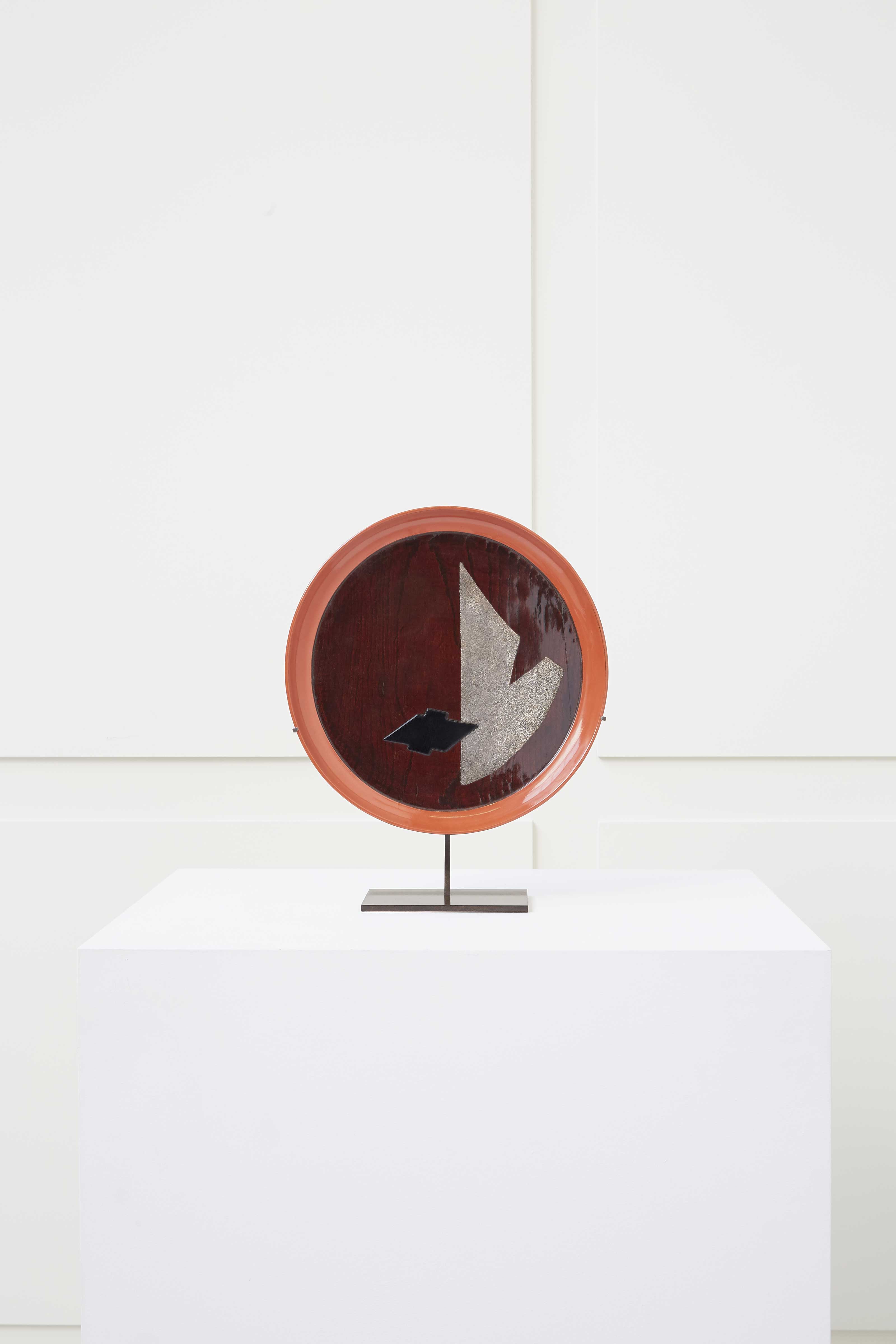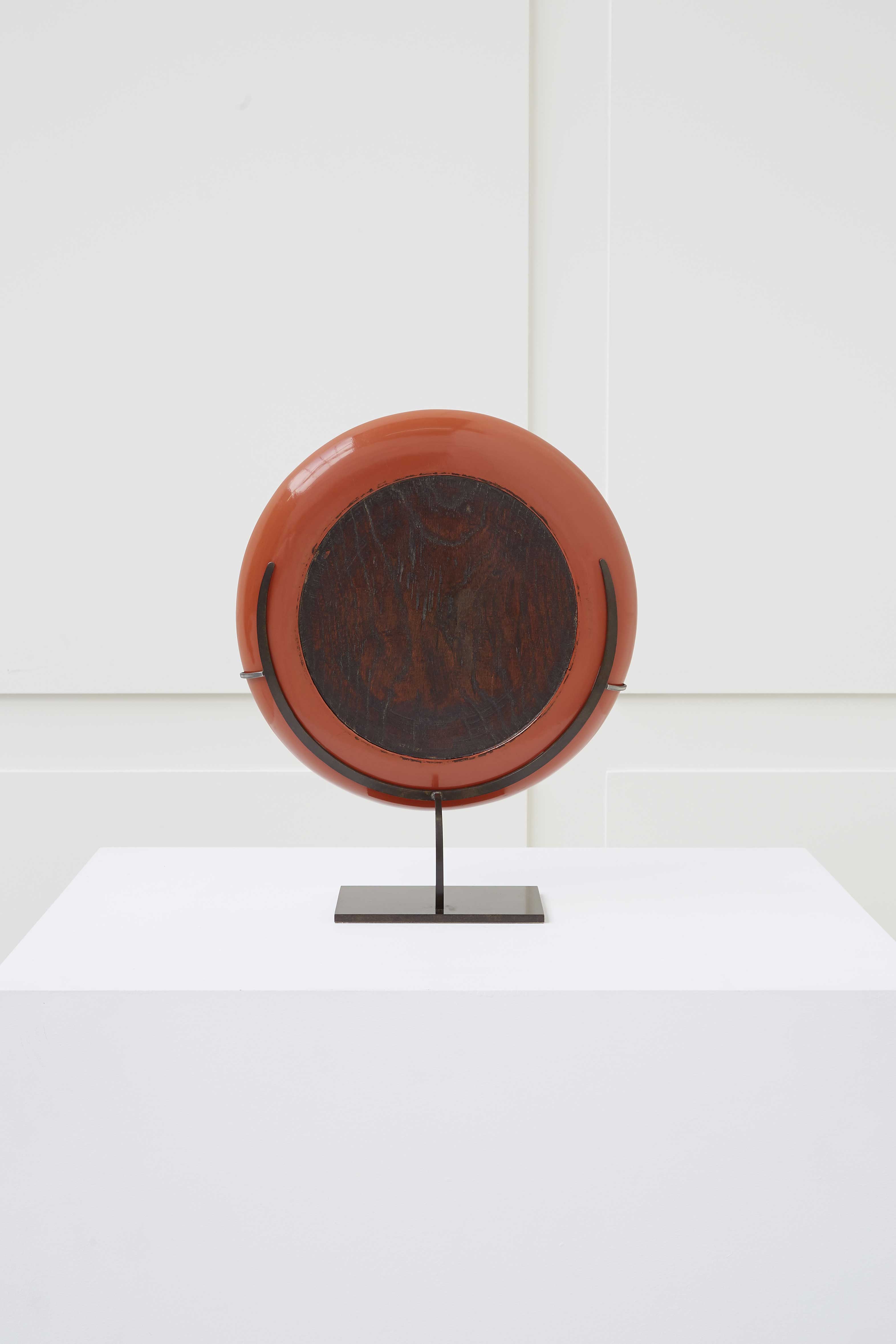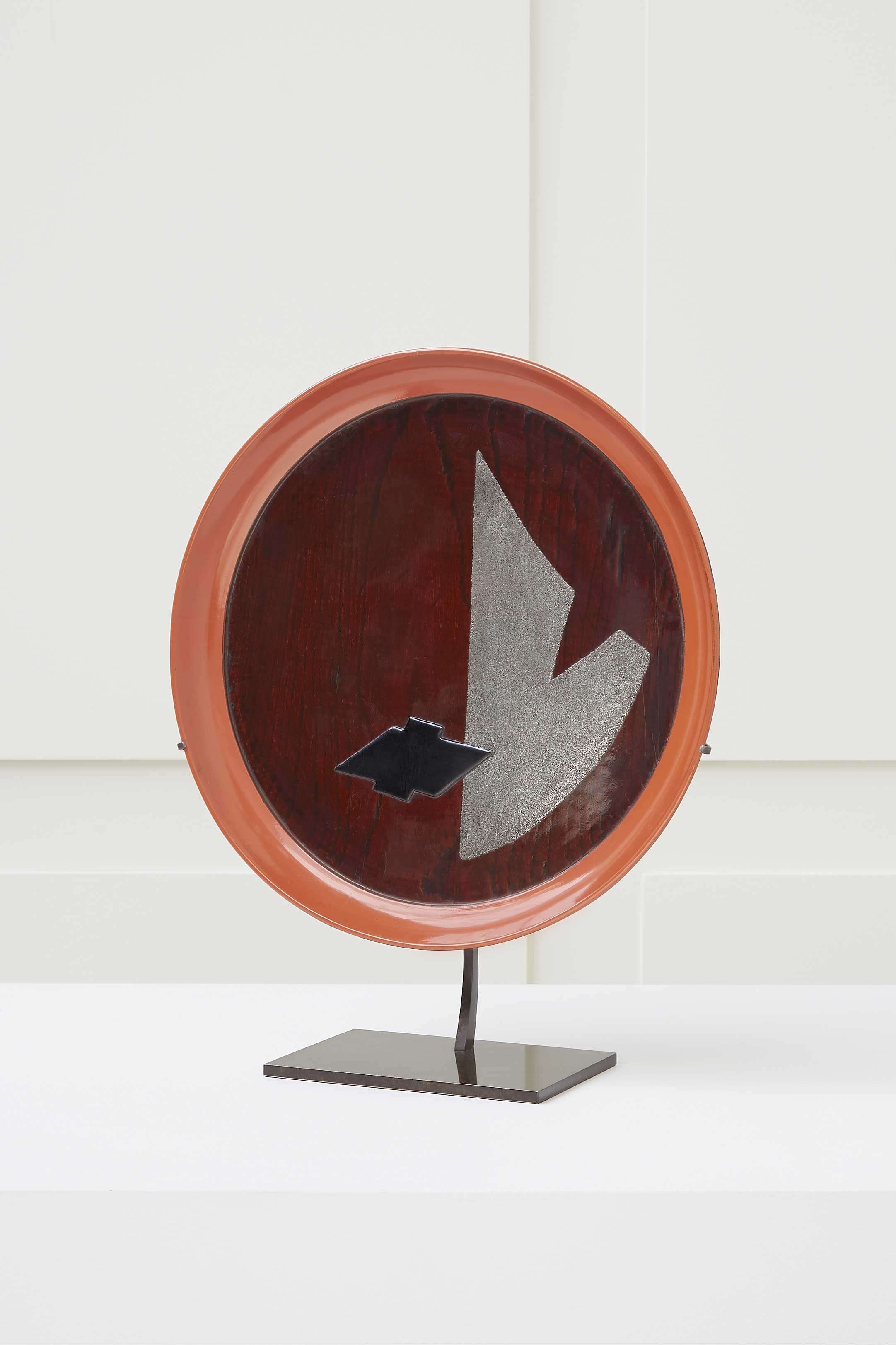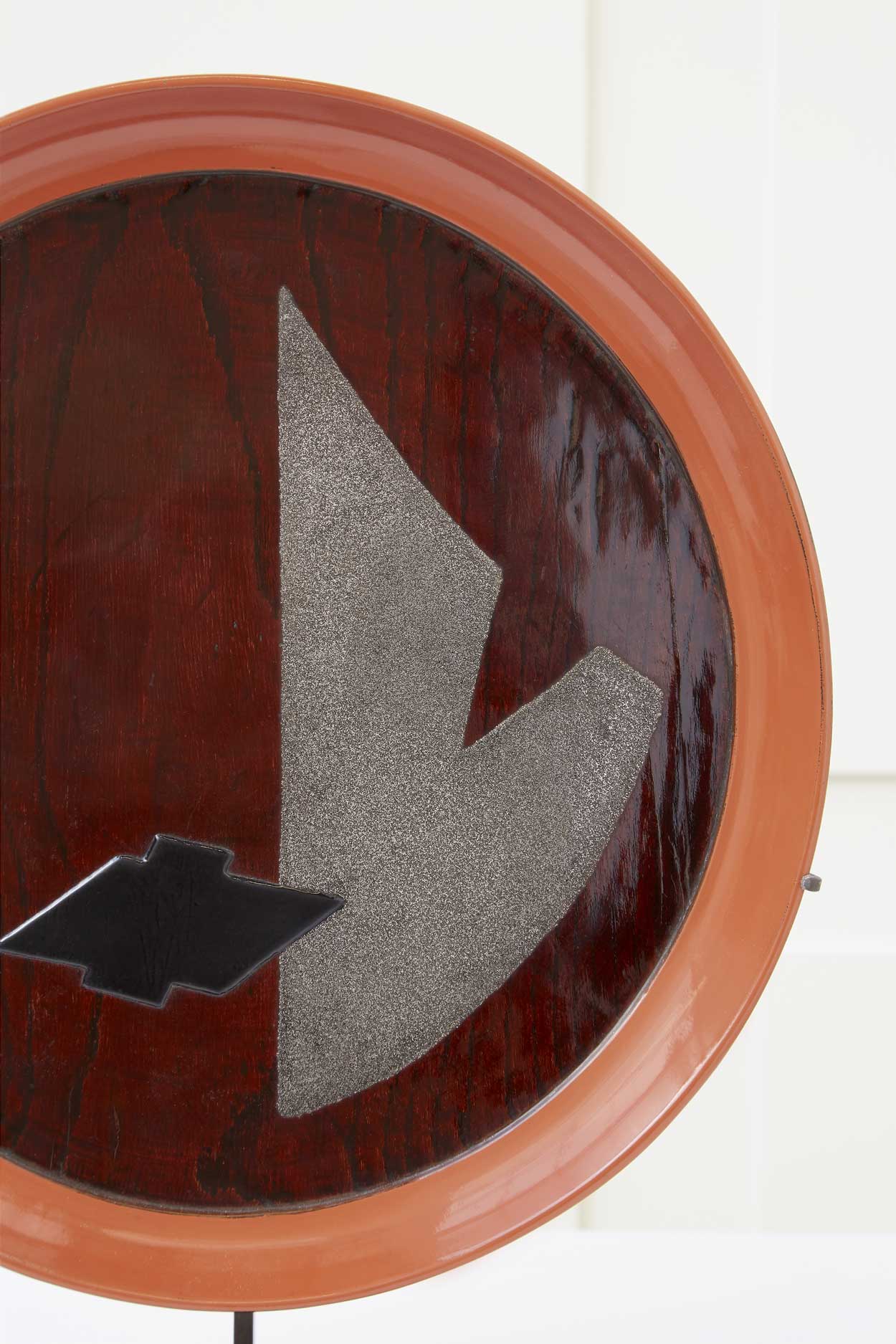 Eileen Gray, Lacquered platter
Eileen Gray (1878-1976)
Sold
Lacquered platter
circa 1920
Circular-shaped platter in gratted and lacquered oak with the edge on the inside and the external edge a slick coral lacquer. A glittery and black lacquered contructivist motif cut out its center.
Diameter 30 cm (11 3⁄4 in)
Provenance :
- Louise Dany, Eileen Gray's governess
- Purchased from this above by Gilles Peyroulet in the 90's, collector of Eileen Gray since 1976 who organized the exhibition «Une collection moderniste» dedicated to the artist and presented at the occasion of Frieze Masters, London, in 2019.
- Private collection, London.
- Gallery Chastel-Maréchal from the above.
Share: