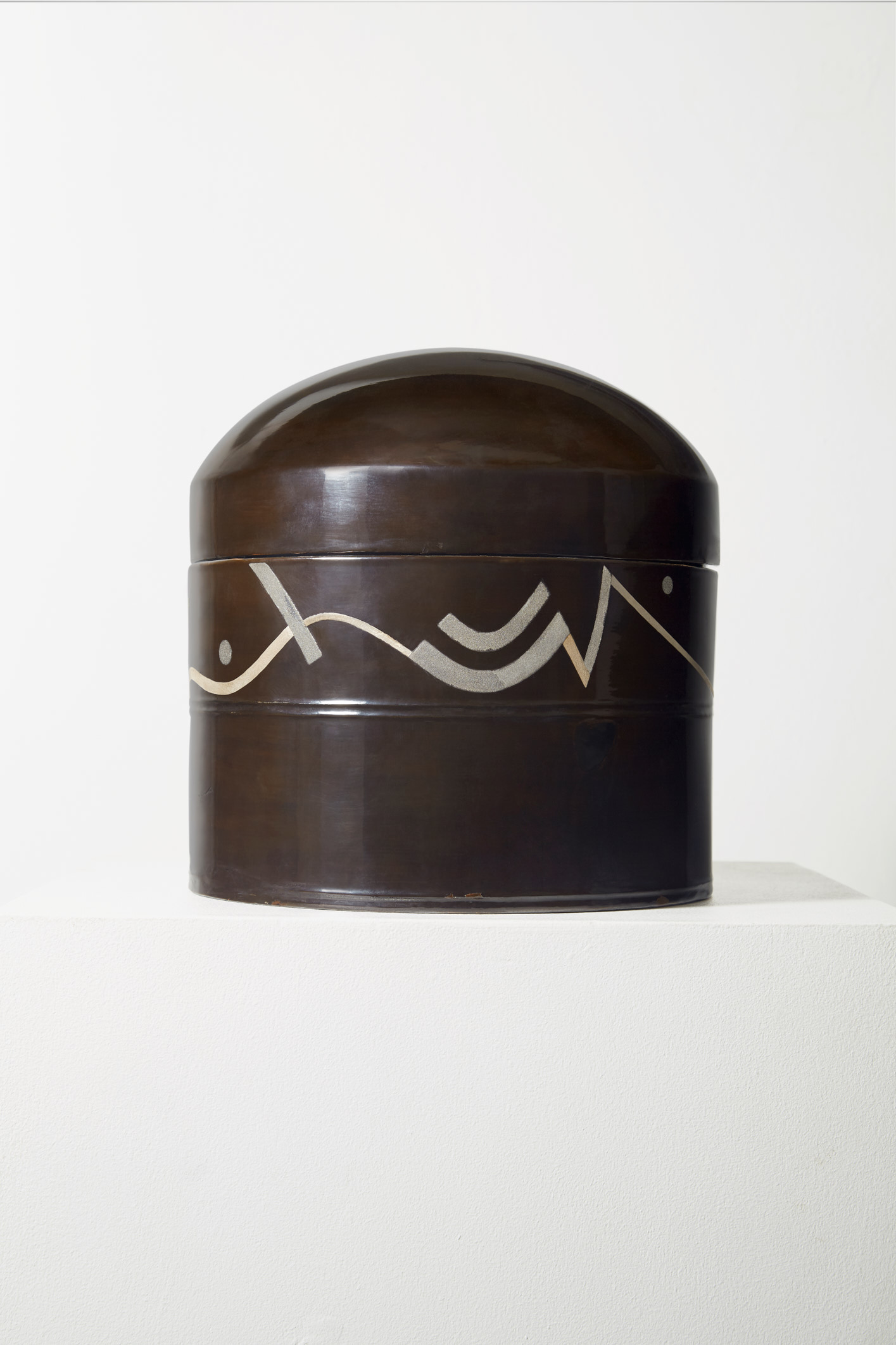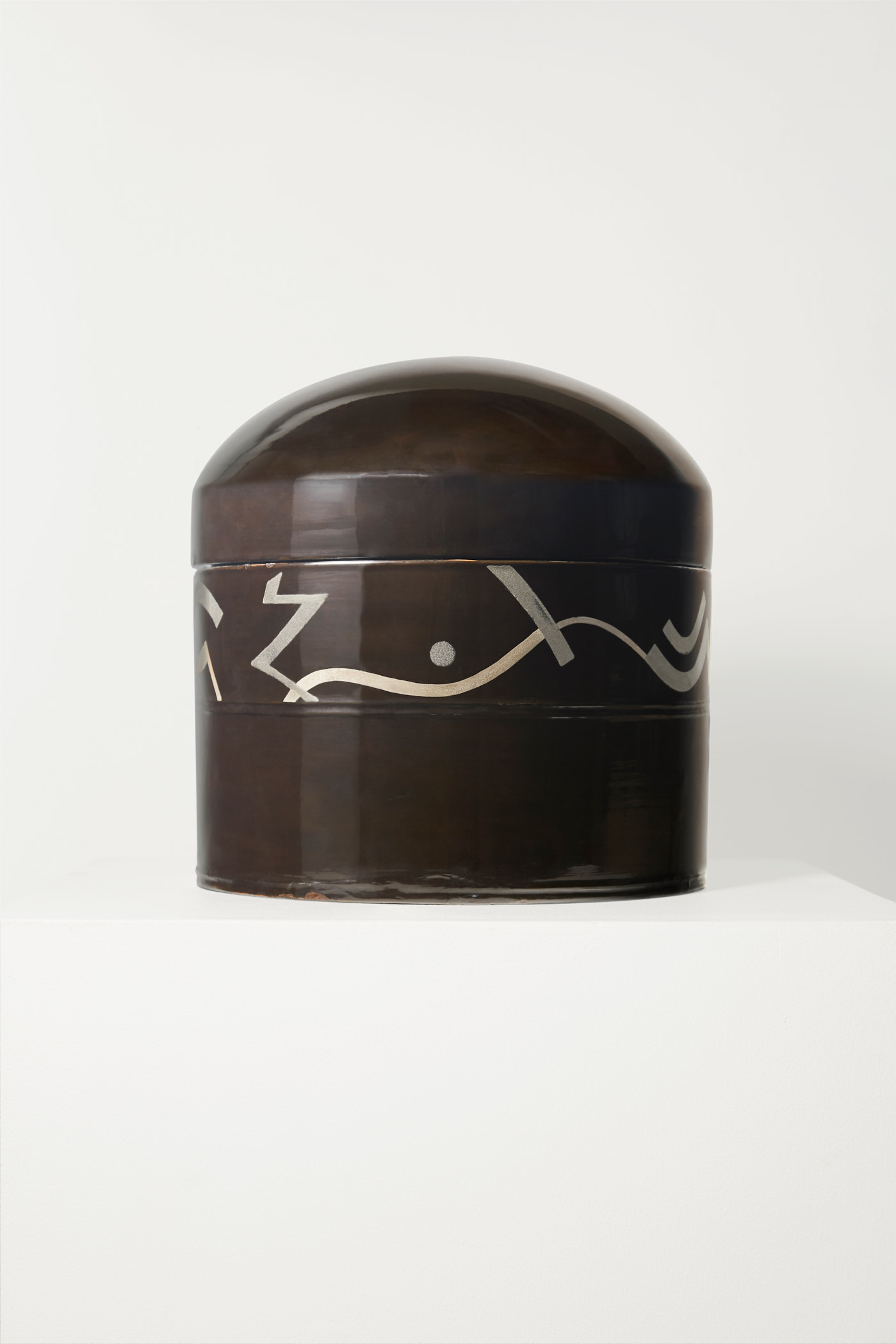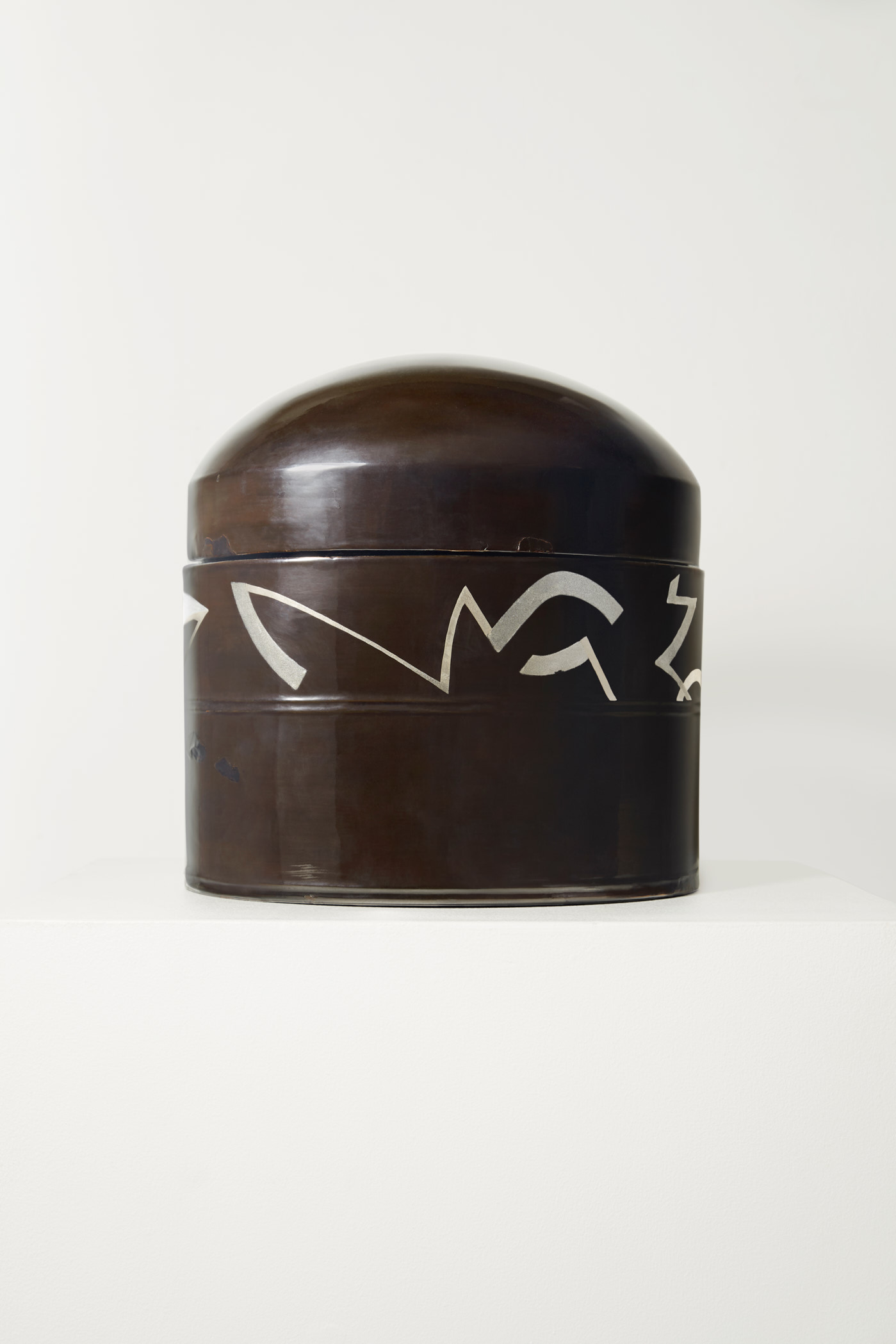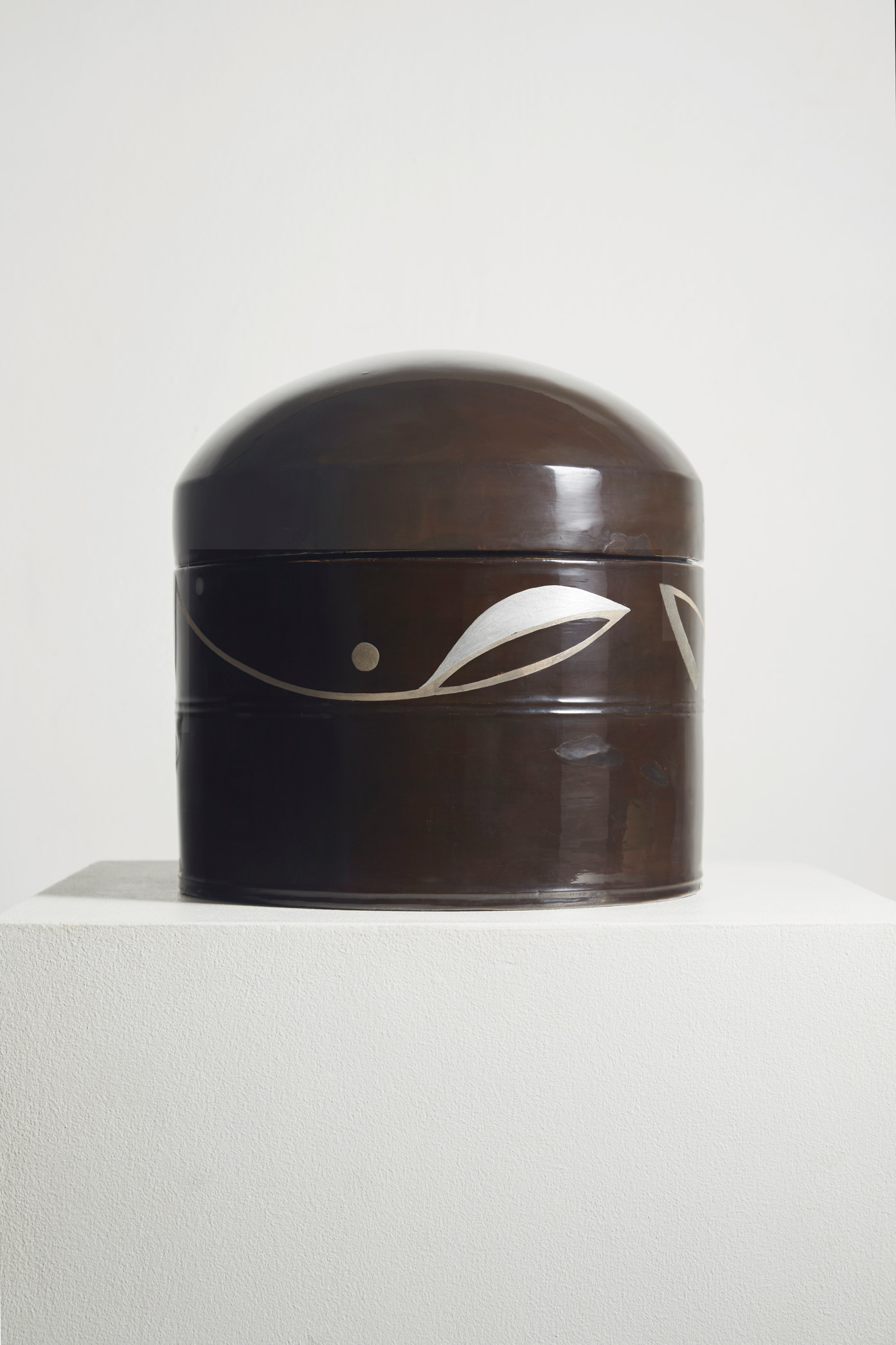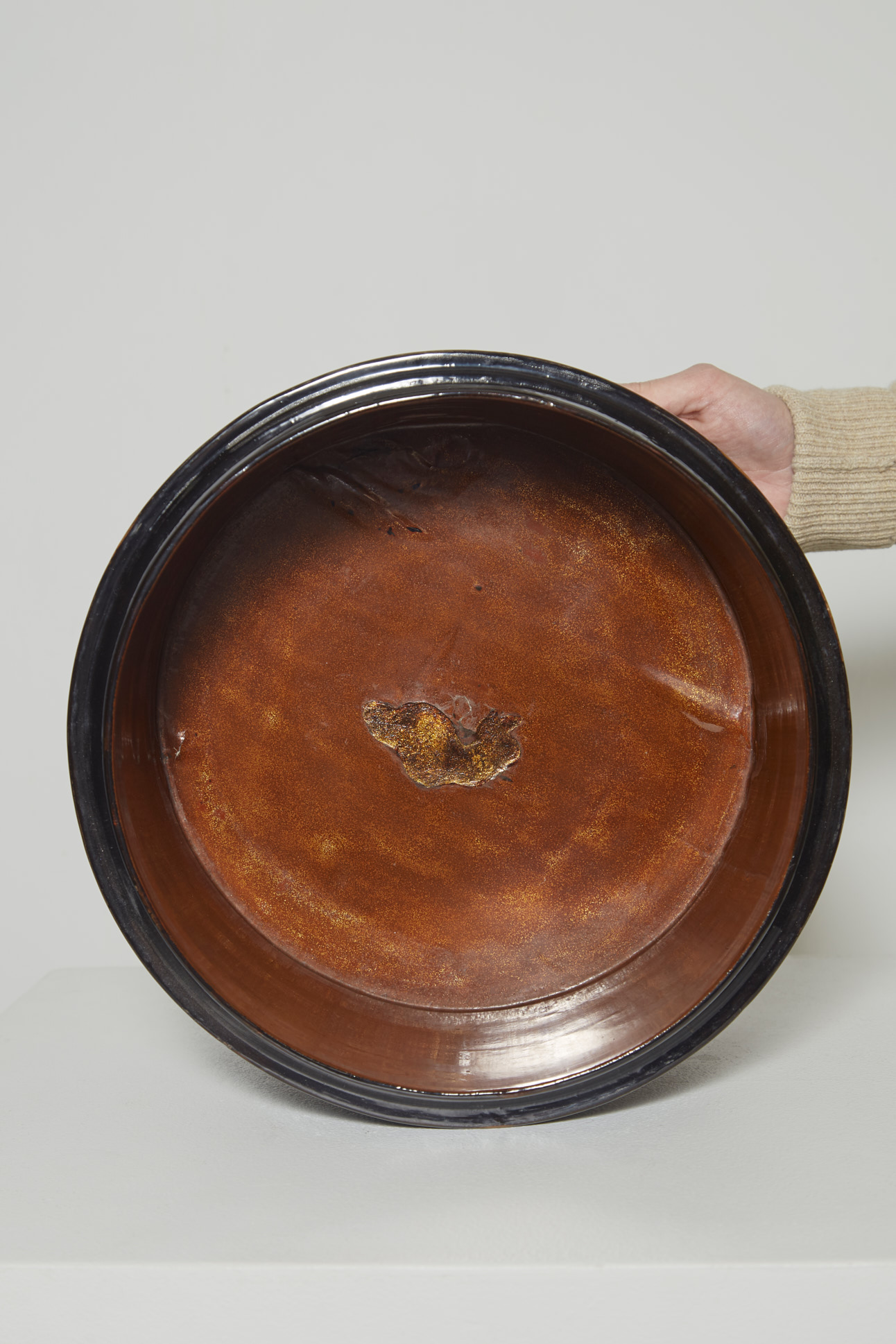 Eileen Gray, Lacquer box
Eileen Gray (1878-1976)
Lacquer box
circa 1916-1917
Cylindric box lacquered with a plum color with brown shades. A removable top, highly convex is set on this base which is enhanced by a frieze of abstract silver motifs.
Height 28 cm (11 in) - Diameter 28,5 cm (11 1⁄4 in)
Provenance :
- Prunella Clough (1919-1999), niece of Eileen Gray.
- Purchased from this above by Gilles Peyroulet in the 90's, collector of Eileen Gray since 1976 who organized the exhibition «Une collection moderniste» dedicated to the artist and presented at the occasion of Frieze Masters, London, in 2019.
- Private collection, London.
- Gallery Chastel-Maréchal from the above.
Share: