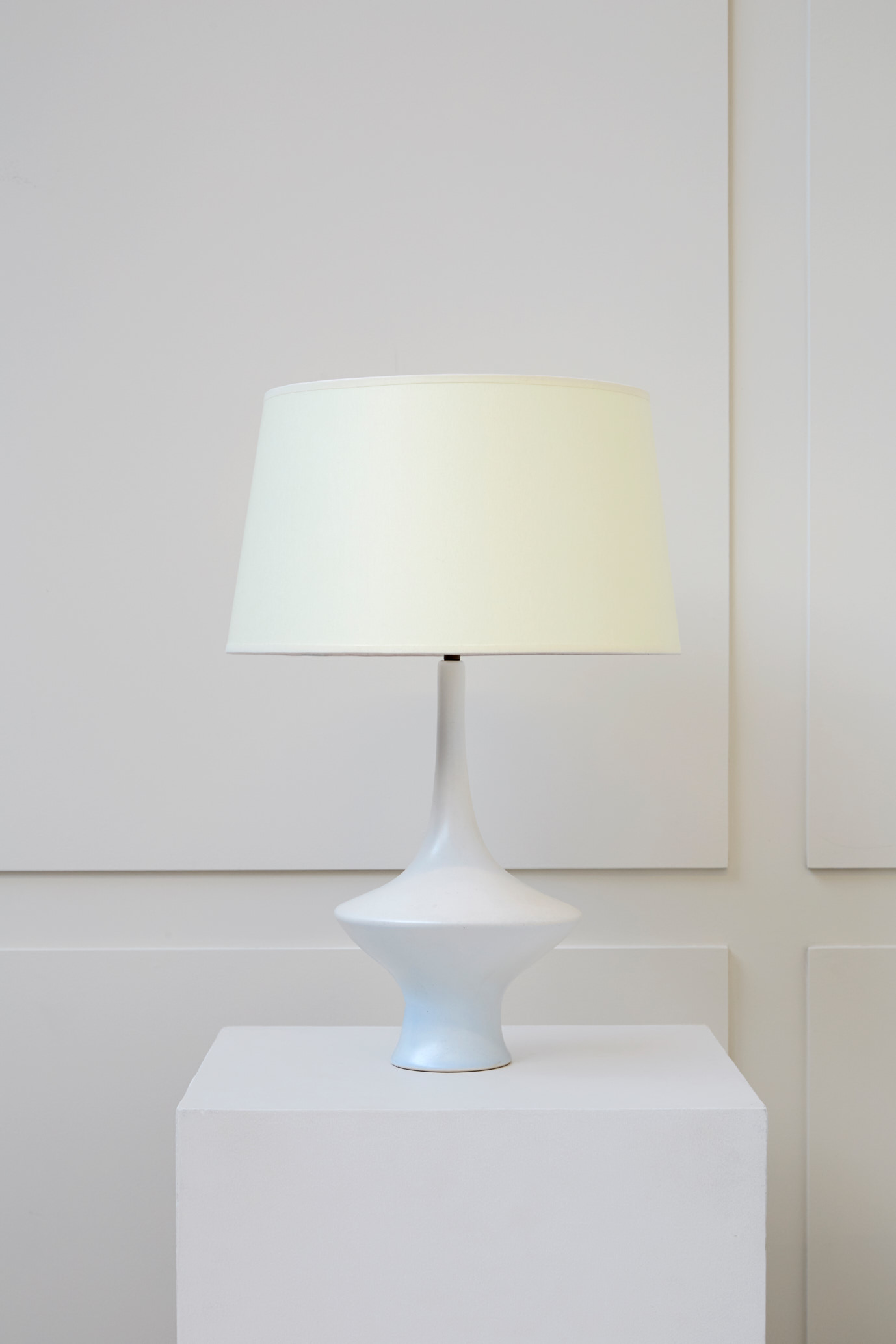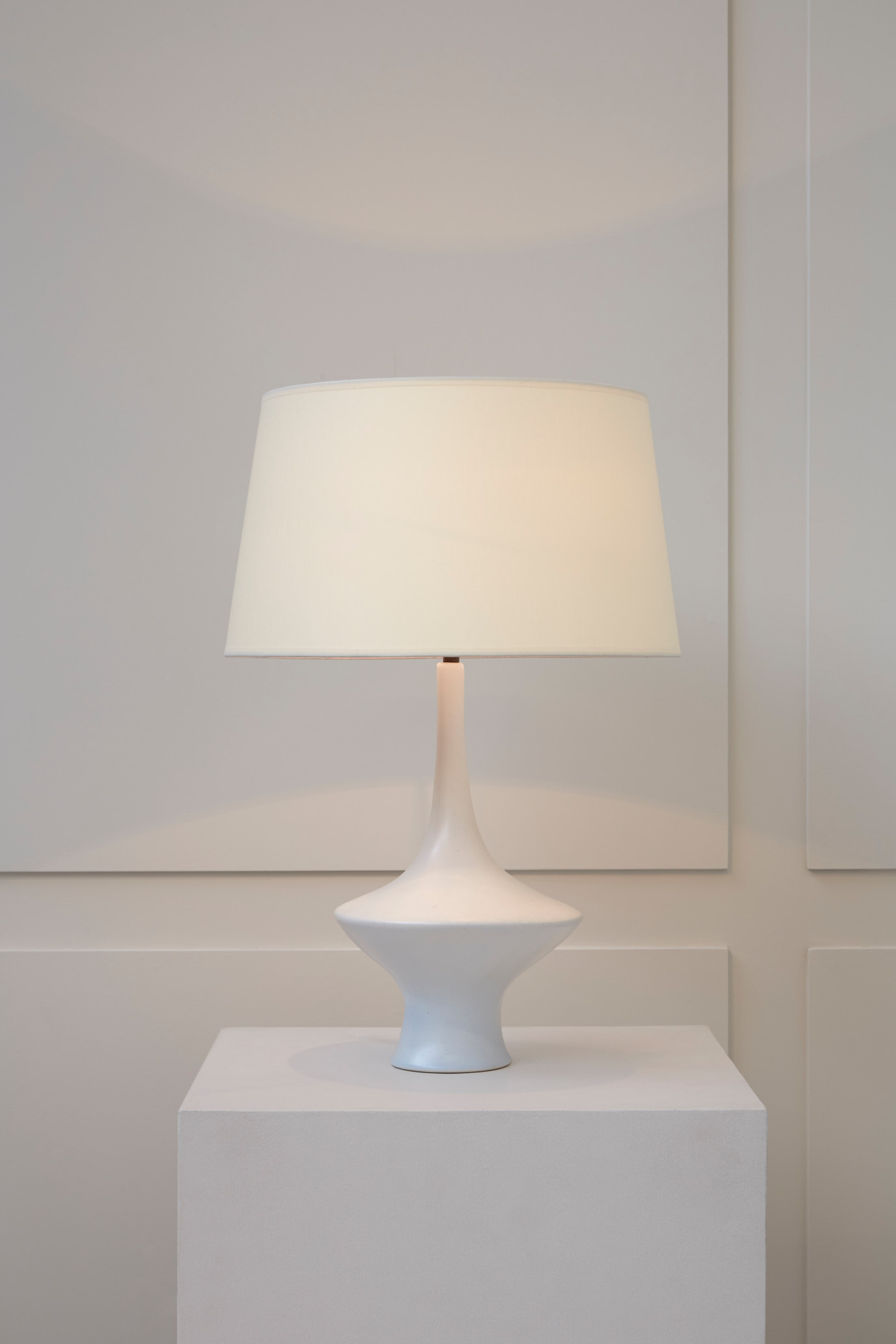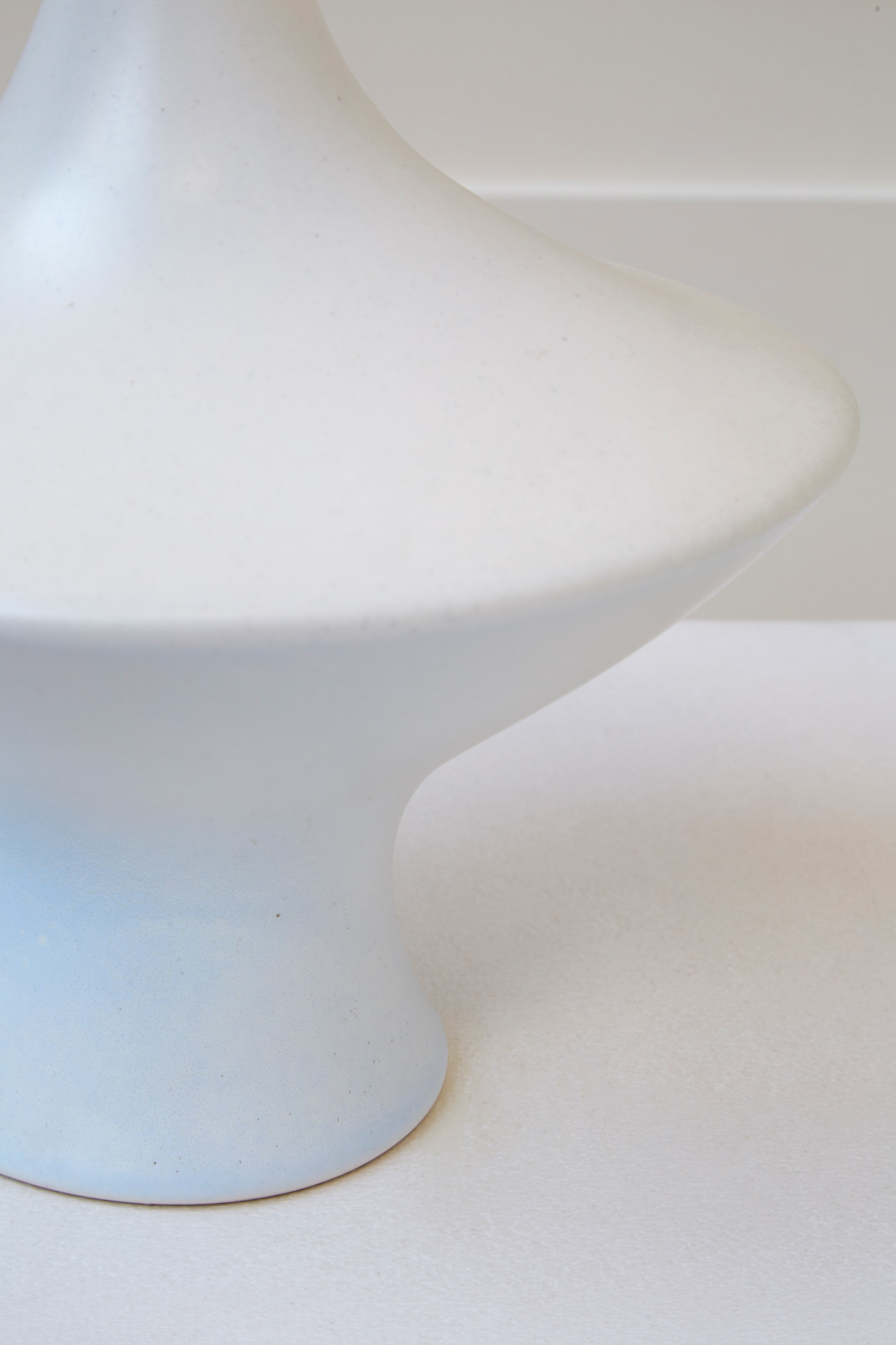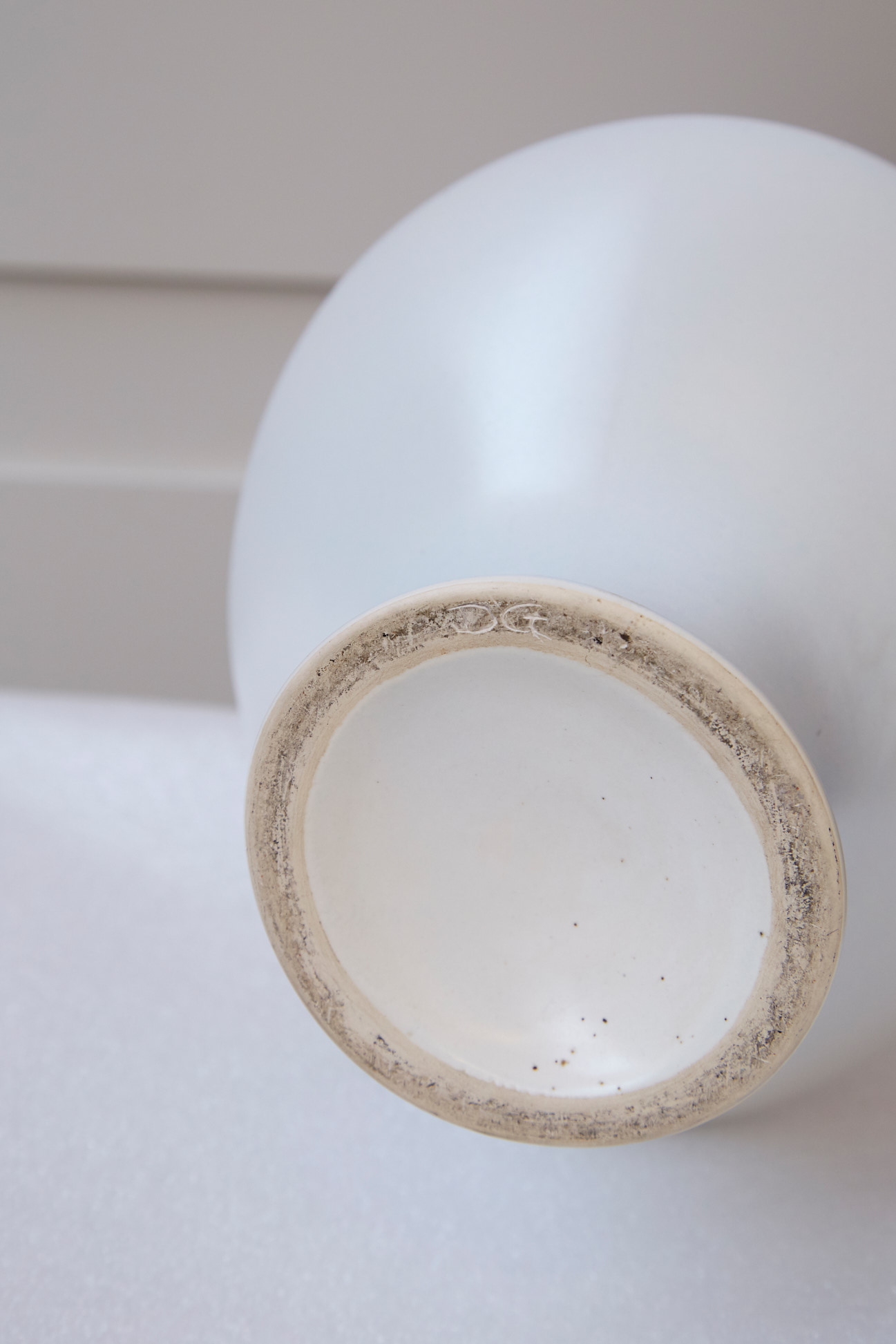 Denise Gatard, Lamp
Denise Gatard (1908-1991)
Lamp
circa 1960
« Toupie » lamp wheel-thrown and modelled ceramic. The upper part is covered with a matt white enamel, and the pedestal is enhanced with a delicate light blue enamel. Excellent original condition, this lamp has been cleaned, the electricity has been checked, the wire changed. Non-original lampshade. Engraved signature «DG» on the circle on the base.
Height of the ceramic 34 cm (13 1/2 in) Base diameter 23 cm (9 in)
Total height 58 cm (22 3/4 in)
Total diameter 38 cm (15 in)
Provenance : - Private collection, France.
Literature :
- « La céramique française des années 50 », Pierre Staudenmeyer, éd. Norma, 2001, p. 180 for lamp-stand with the same technic.
Share: