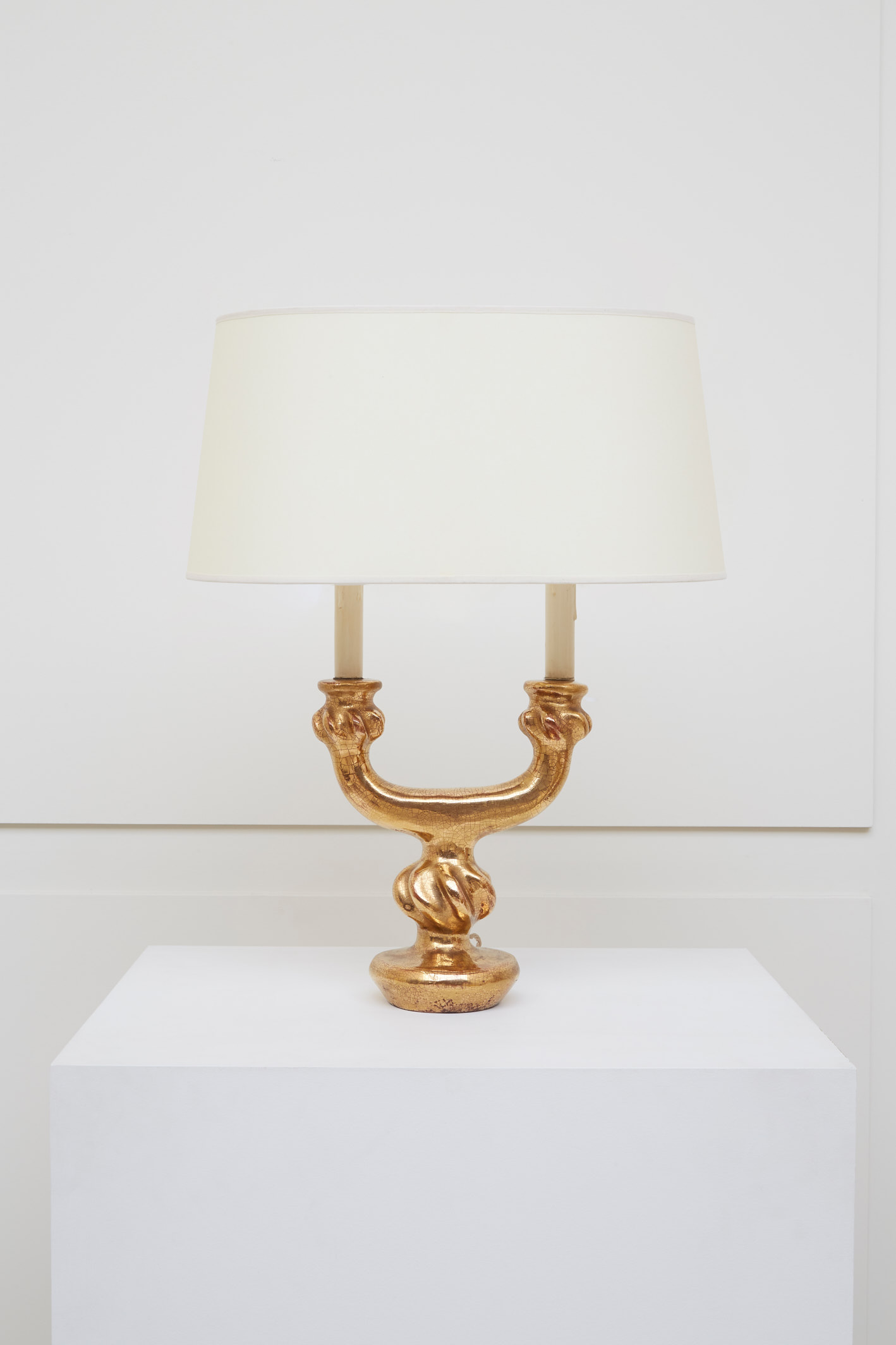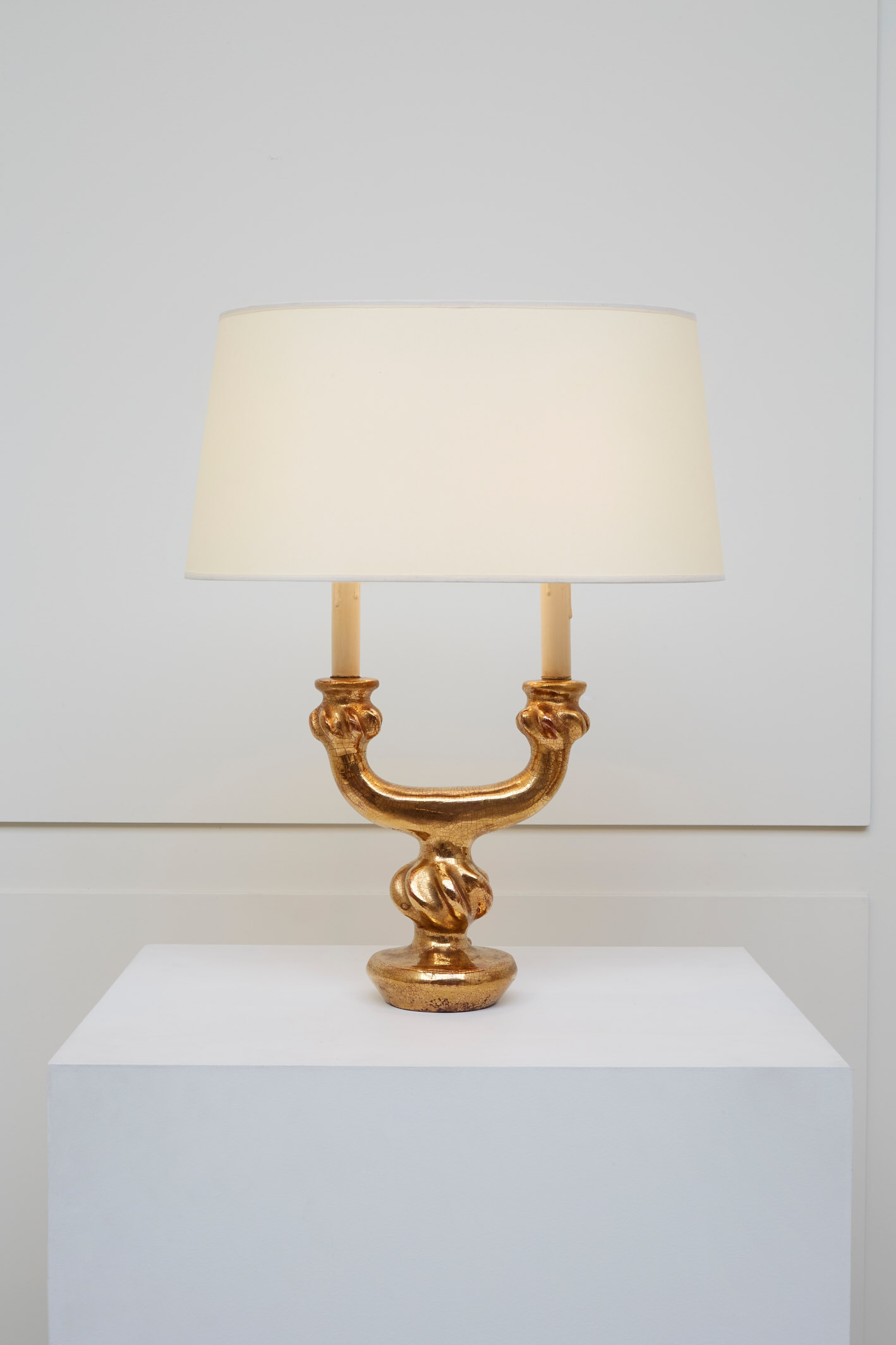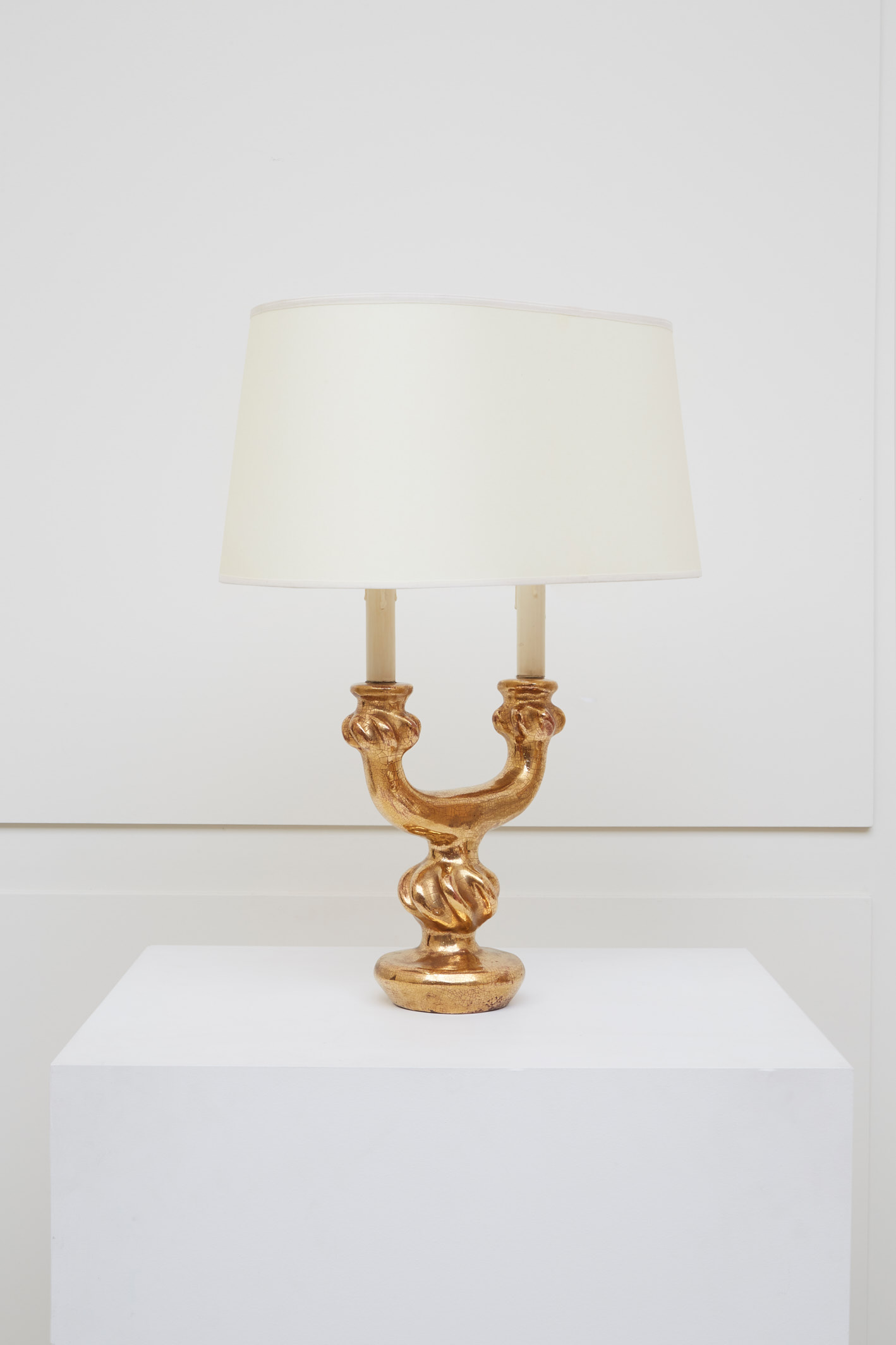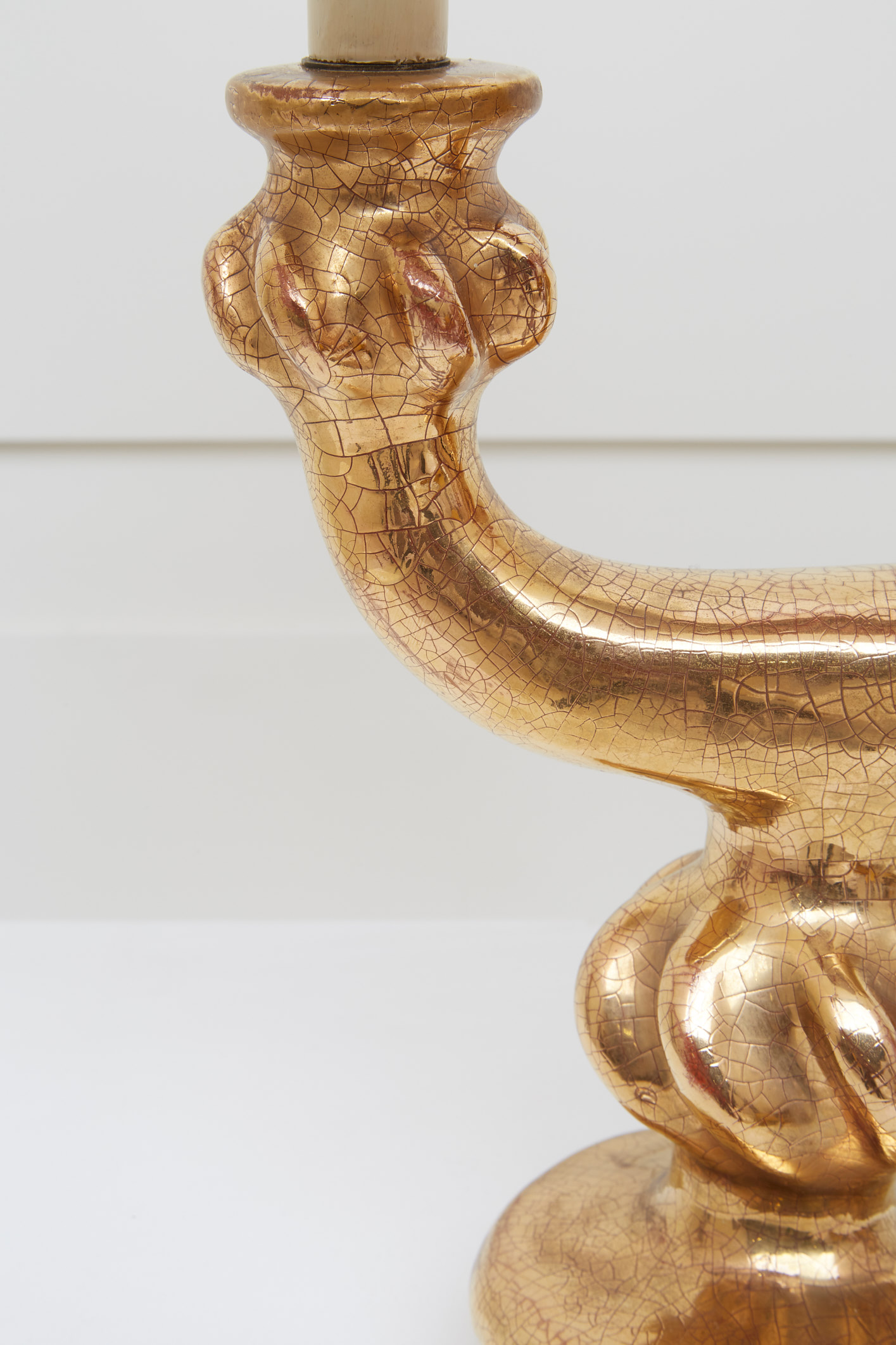 Denise Gatard, gilded enamelled lamp
Denise Gatard (1908-1991)
Gilded enameled lamp
Circa 1955
Earthenware lamp in the shape of a candelabrum. The piece is covered with a shiny gilded enamel which presents beautiful cracks, inherent to the artistic process. The flared circular base bears a stem in the shape of a ball decorated with spinning canals. The latter supports two lights at the end of which stand two bobeches decorated with stylised leaves.
In these bobeches are stuck two white-electrified candle pastiches.
Monogram "DG" under the base.
Total height 58 cm (22 7⁄8 in) - Total width 46 cm (18 1/8 in)
Height of the ceramic 28 cm (11 in) - Width 24,5 cm (9 2/3 in) - Base diameter 12,5 cm (5 in)
Provenance:
- Private collection, France.
Literature:
- Pierre Staudenmeyer, La céramique française des années 50, Editions Norma, Paris, 2001, p. 74 for a piece glazed similarly.
Share: