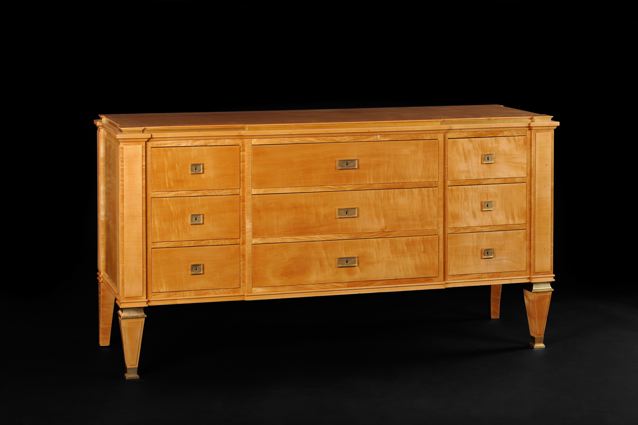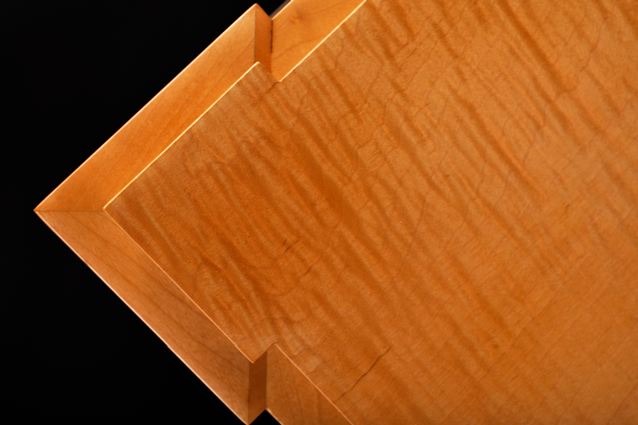 Chest of drawers
Jacques Quinet (1918-1992)
Sold
Chest of drawers
1949
Exceptionnelle commode à neuf tiroirs en sycomore et bronze doré. Pièce réalisée pour le grand salon de la rue Fortuny en 1949. Cette commode ne fut réalisée qu'à trois exemplaires par l'ébéniste Sebesta, Ancienne collection de Monsieur DNine drawers chest in sycamore and gilded bronze. Piece created for the big drawing room of the rue Fortuny in 1949. This chest has been realised at only three models by the cabinet-maker Sebesta. Old collection of MR. D.
Height 82 cm (32 3/4 in) - Lenght 150 cm (59 in) - Depth 50 cm (20 in)
Literature
- « Mobilier et Décoration » n°8, nov 1962
- « Jacques Quinet » Guitemie Maldonado, éd. de l'Amateur, 2000, p46 et p.146.
Share: