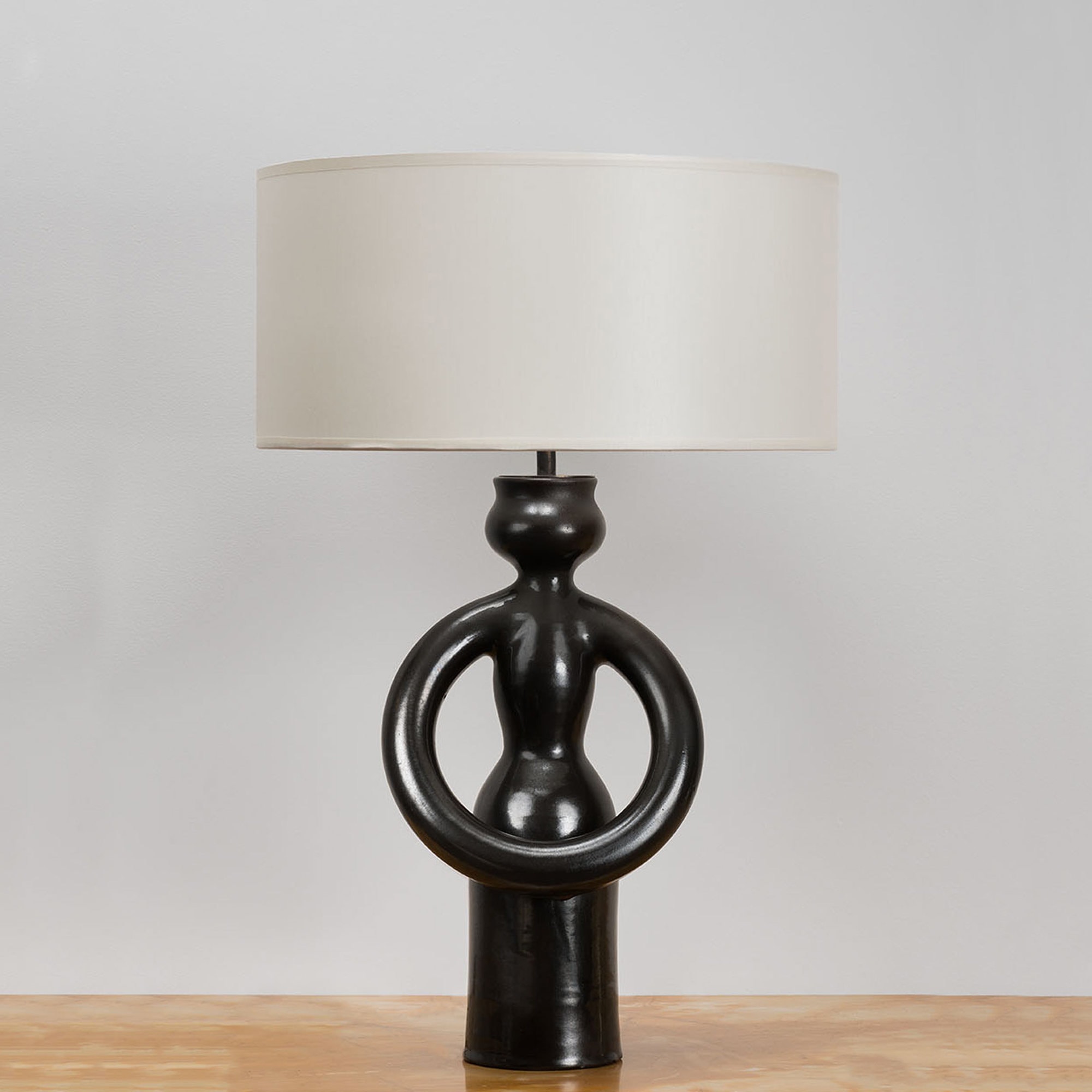 Atelier Madoura – Suzanne Ramie, Table lamp (sold)
Atelier Madoura - Suzanne Ramié (1907 - 1974)
Sold
Tabe lamp (sold)
circa 1947
Enamelled black ceramic lamp with an anthropomorphic shape. The lamp is tightened in the middle to let guess the shape of the hips, and then expanded to create a bust. Two arms in each side of the hips form a harmonious circle. Above the bust, a neck and a head on which are fixed the socket and the lampshade. This lamp has been restored in two spots. 'Madoura' stamp engraved under the base.
Height with lamp shade 55 cm (21 1⁄2 in) - Lampshade diameter 36 cm (14 in) - Base diameter 10 cm(4 in)
Literature :
- Ceci est notre témoignage, Editions Madoura, Vallauris 1971
- Suzanne Ramié - Atelier Madoura, Musée Magnelli - Musée de la Céramique, Editions Madoura, Vallauris, 1998, pp. 40 et 26
- Pablo Picasso et la Céramique, Musée Picasso, Antibes, 2005, p. 127.
Share: