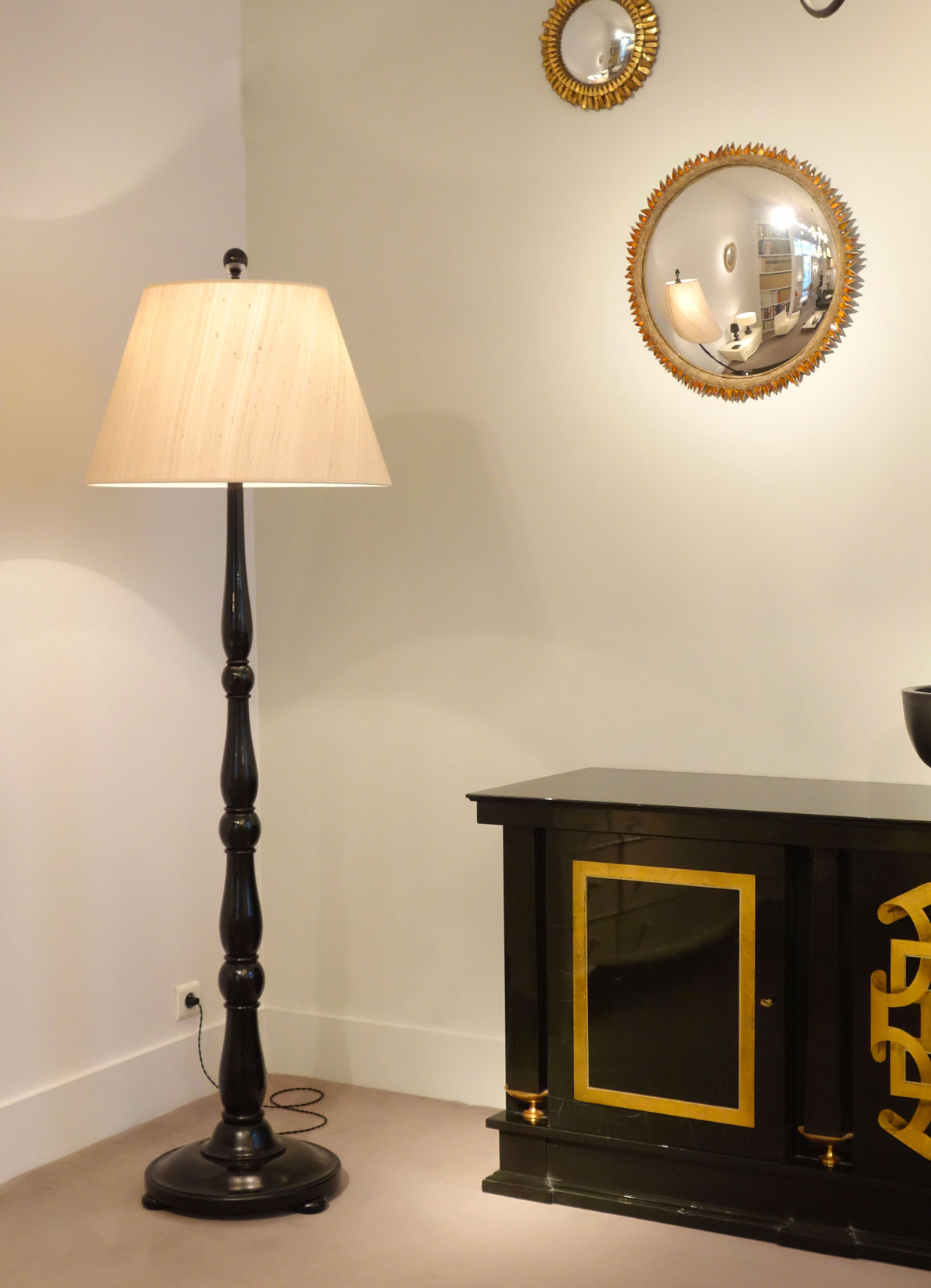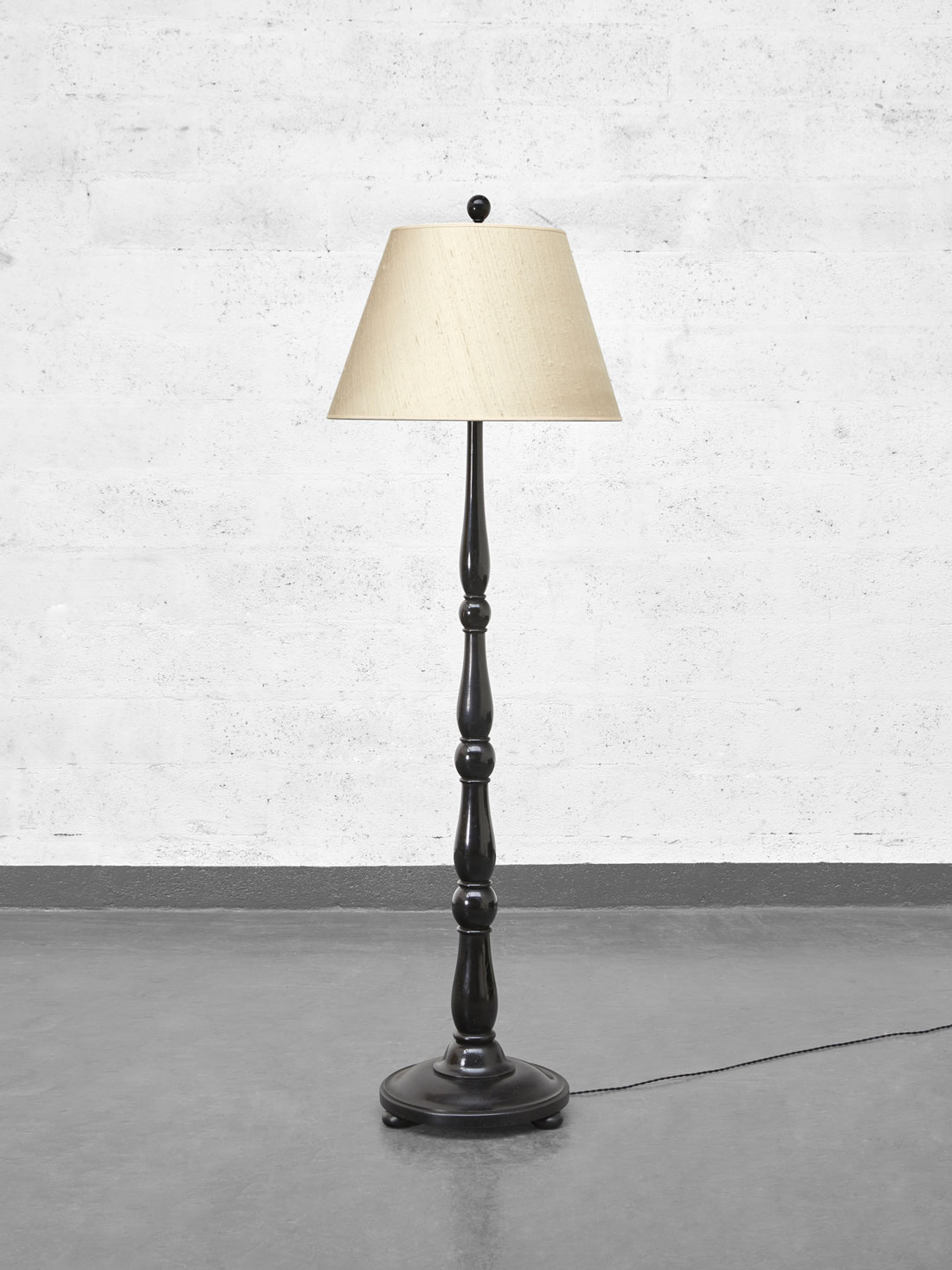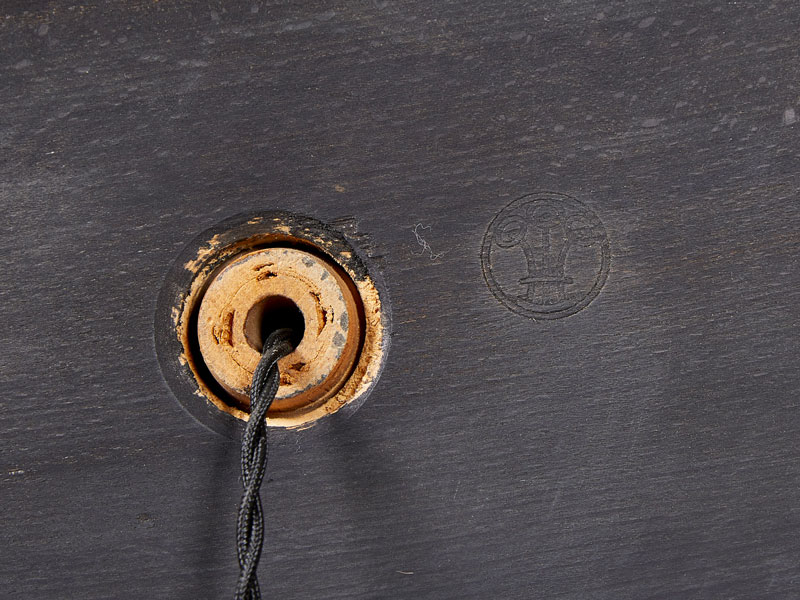 André Groult, Floor lamp
André Groult (1884-1966)
Floor lamp
circa 1920.
Elegant floor lamp in turned-wood, tinted black. A circular base with a moulding edege stands on three feet, in shape of flattened-balls. The bole of the lamps- hade is composed by a succession of ba- luster shapes. At the top, a sculpted ball holds a non original fabric lampshade, reproduced in the creator's spirit. Signed with the «Panier fleuri» (flowered basket) under the base.
Total height 189 cm (74 1⁄2 in) - Base diameter 38,5 cm (15 1⁄4 in) - Lampshade diameter 60 cm (23 1⁄2 in)
Provenance : Private collection, France.
Share: