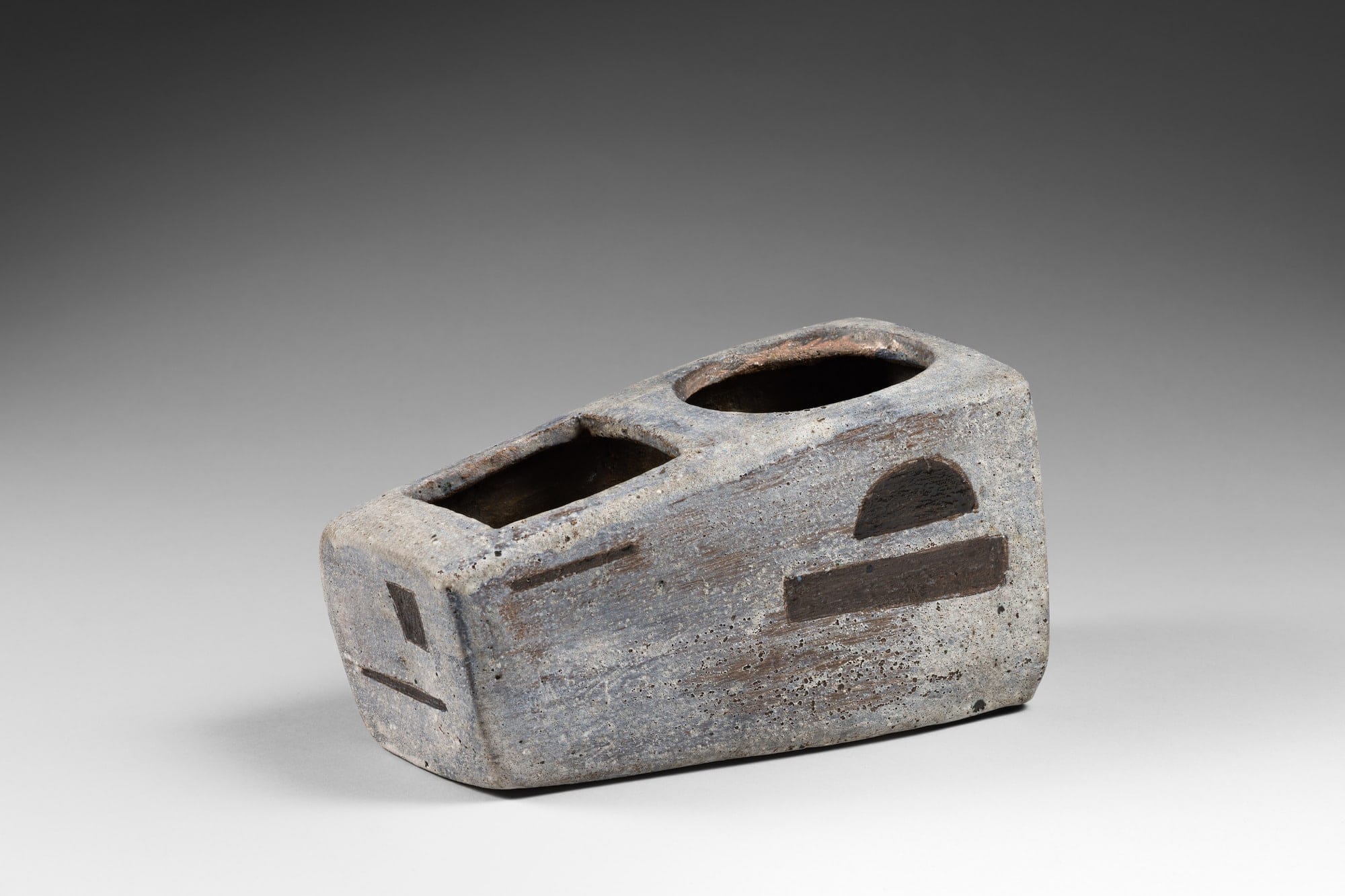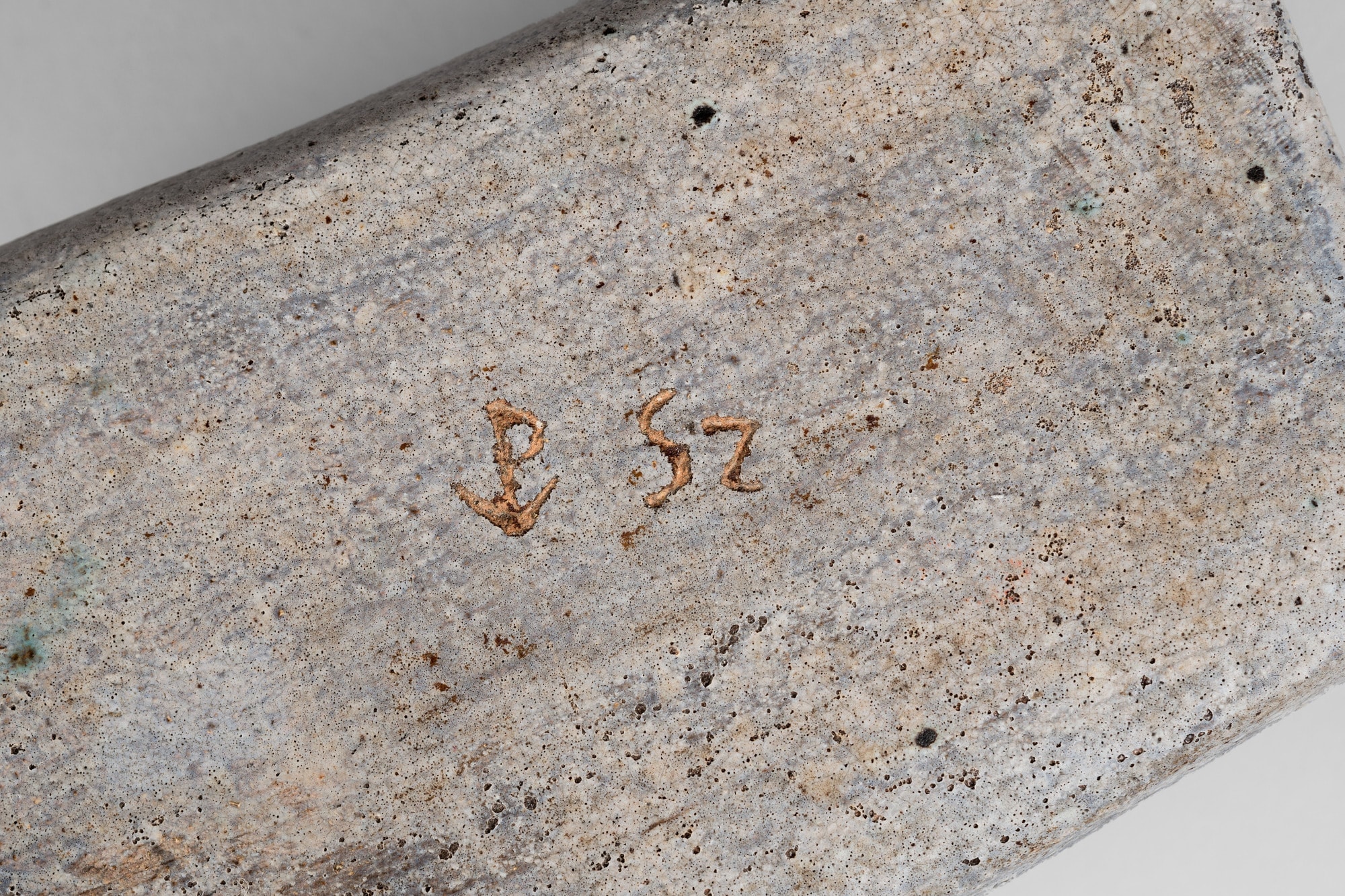 Pierre & Vera Szekely, Borne
Pierre (1923-2001) & Vera (1919-1994) Szekely
Borne
circa 1950
Enamelled ceramic, perfect original condition. Artist's monograms under the base «PV» and «SZ».
Height 14 cm (5 1⁄2 in) - Width 25 cm (9 3⁄4 in) - Depth 12 cm (4 3⁄4 in.)
Provenance : This piece comes from a private collection, France. It parts of a set of pieces purchased by the gallery directly from the first collectors. This set has never been seen on the market.
Share: