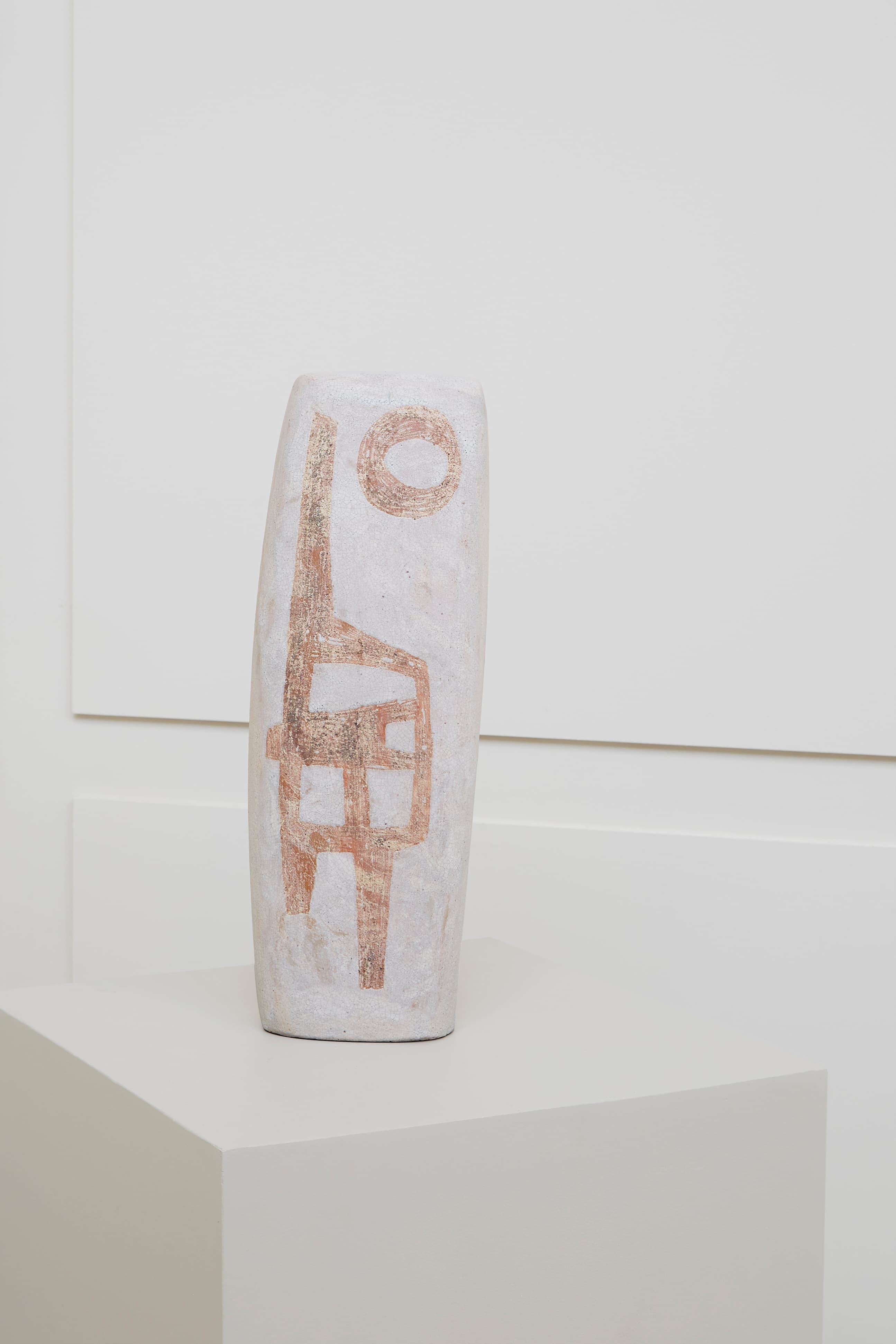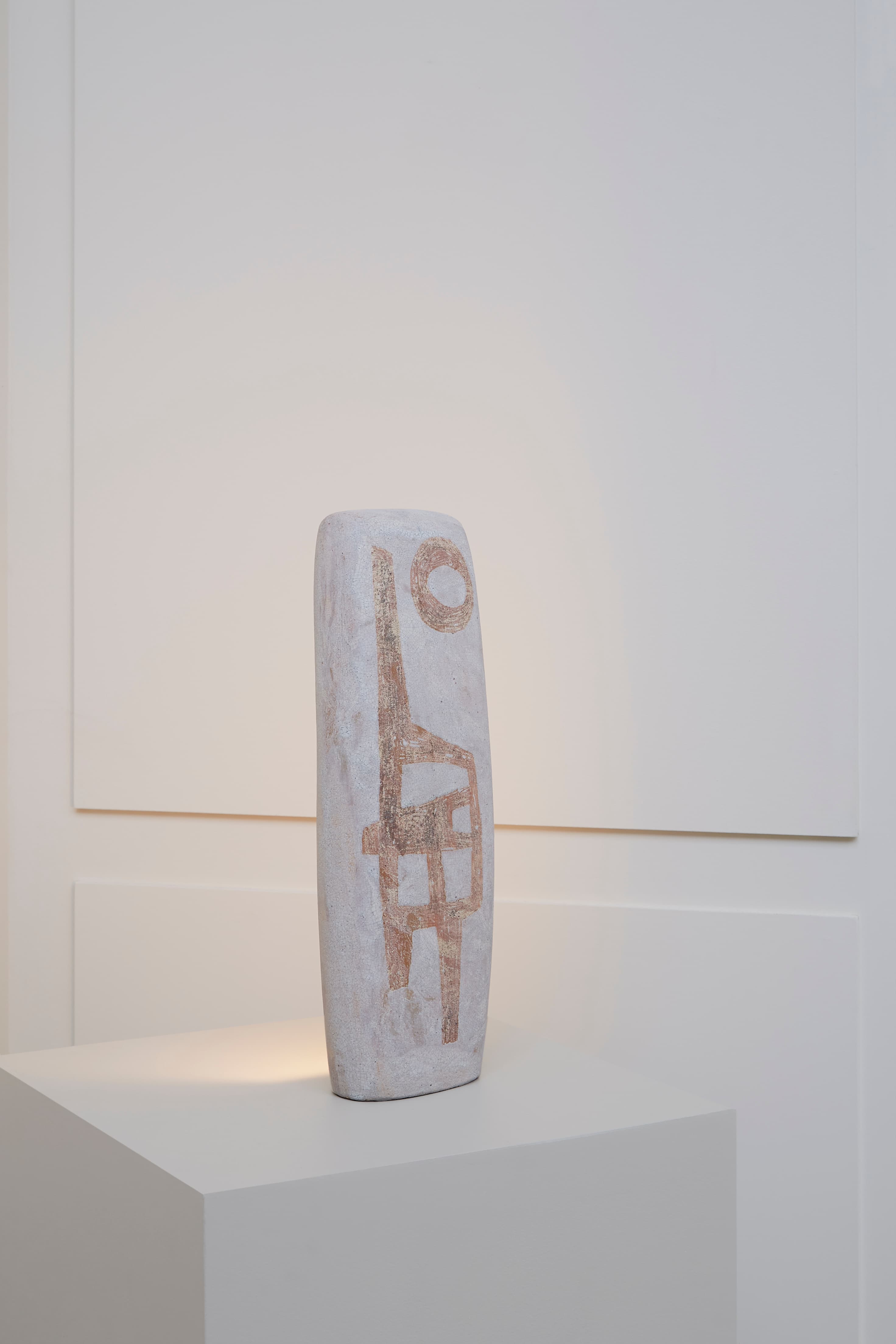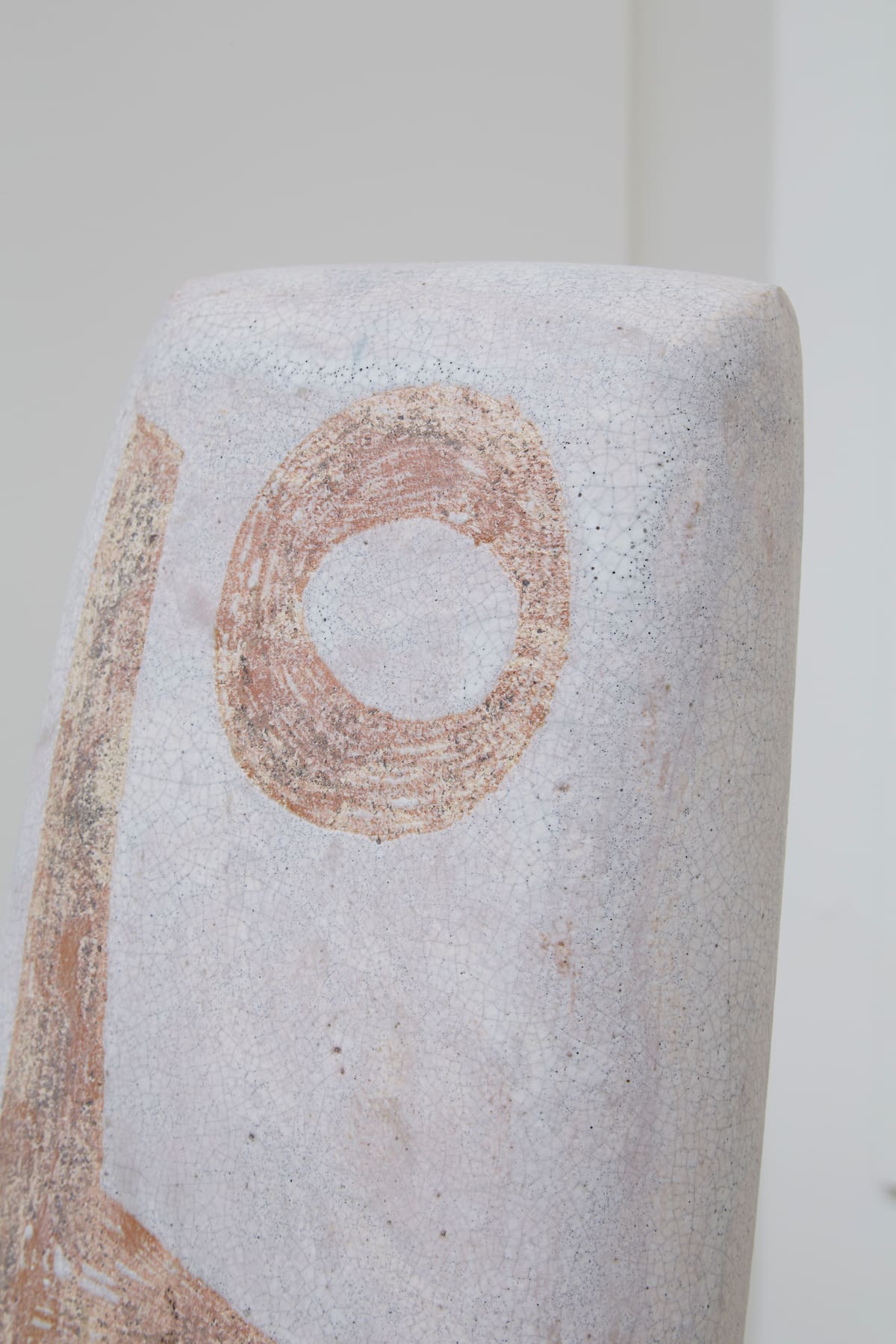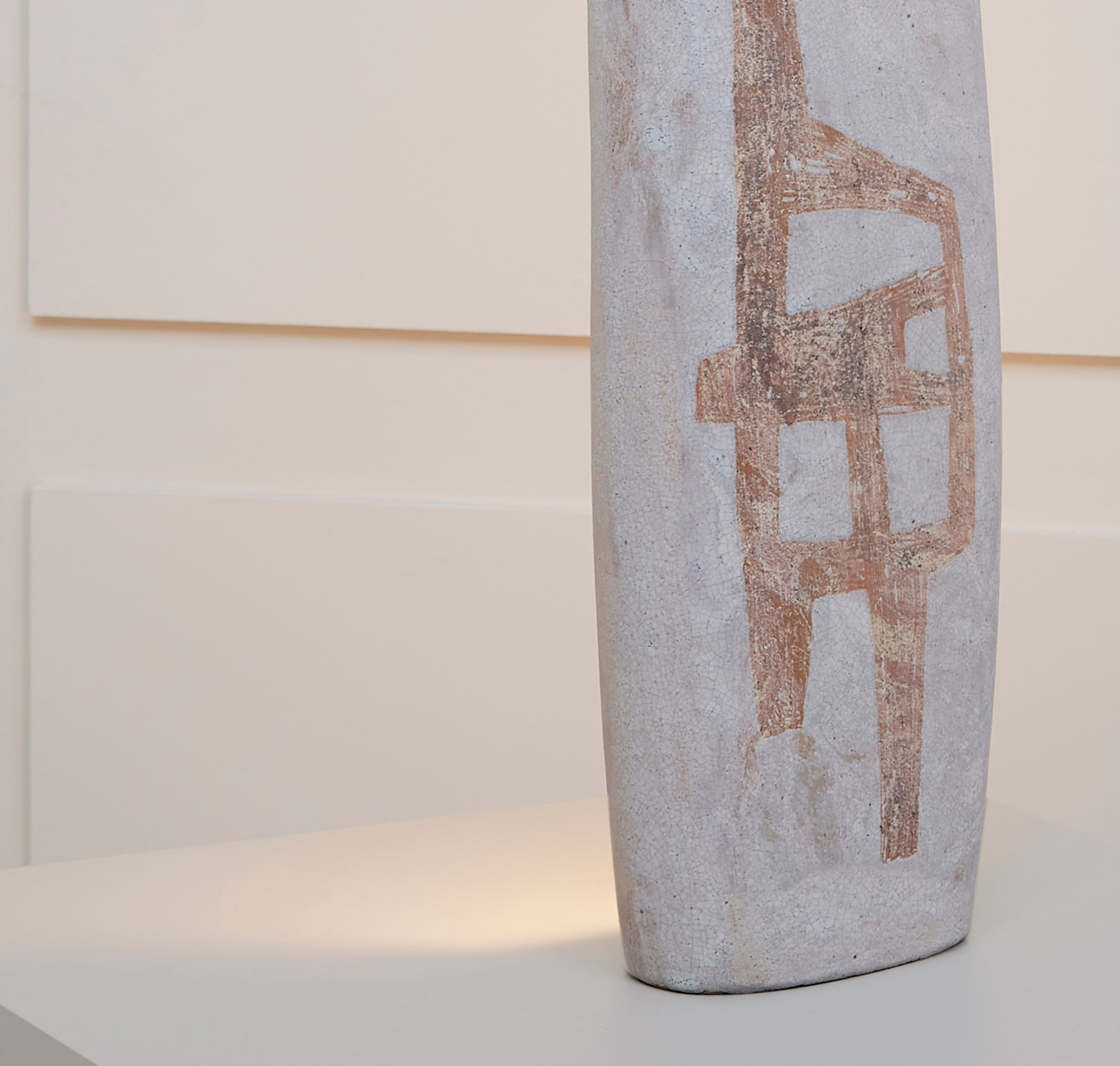 André Borderie, lamp
André Borderie (1923-1998)
Lamp
Circa 1950
Lamp made of white enamelled chamotted clay decorated with an orange geometric pattern.
Hand-modelling the shape, he continuously plays with metamorphosis: a vase, an utilitarian object, becomes thanks to the strength of its plastic presence a sculpture which is in reverse transformed into another utilitarian object, a lamp, which can be further transformed into a wall light.
The shape is in any case the object of deep research of geometric inspiration on imbalance, asymmetry, and deviation worked together so that a deep feeling of harmony emerges from the object.
Height 46 cm (18 in)
Width 16,5 cm (6 1⁄2 in)
Depth 7 cm (2 3⁄4 in)
Provenance:
- Private collection, Paris, France.
- Jousse Entreprise Gallery.
- Private collection, London, UK.
Literature:
- Patricia Jousse (dir.), André Borderie, créateur de formes, Jousse Entreprise, Paris, 2016, pp. 88 for this piece & 89 for a comparable design and its preparatory drawings.
Share: