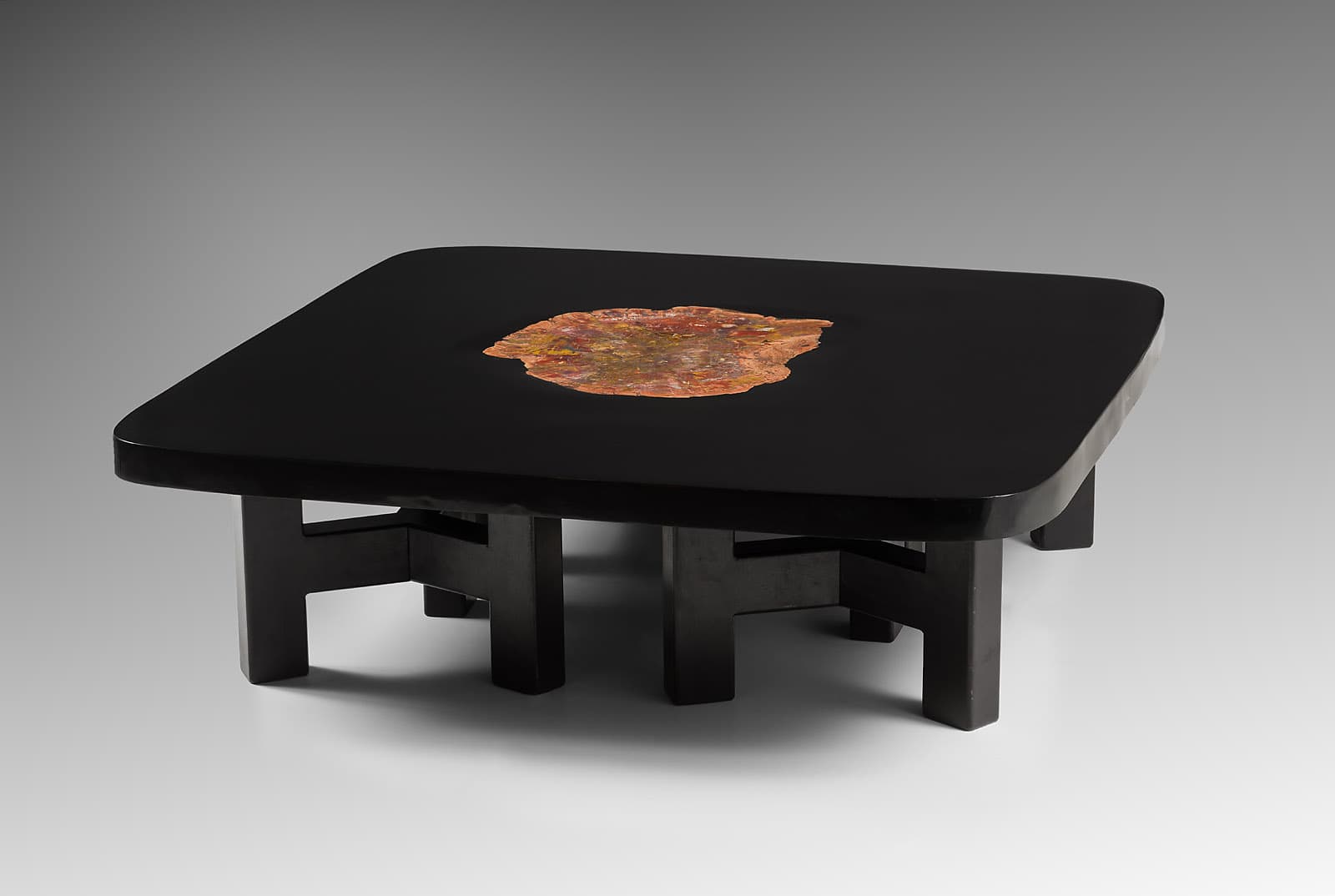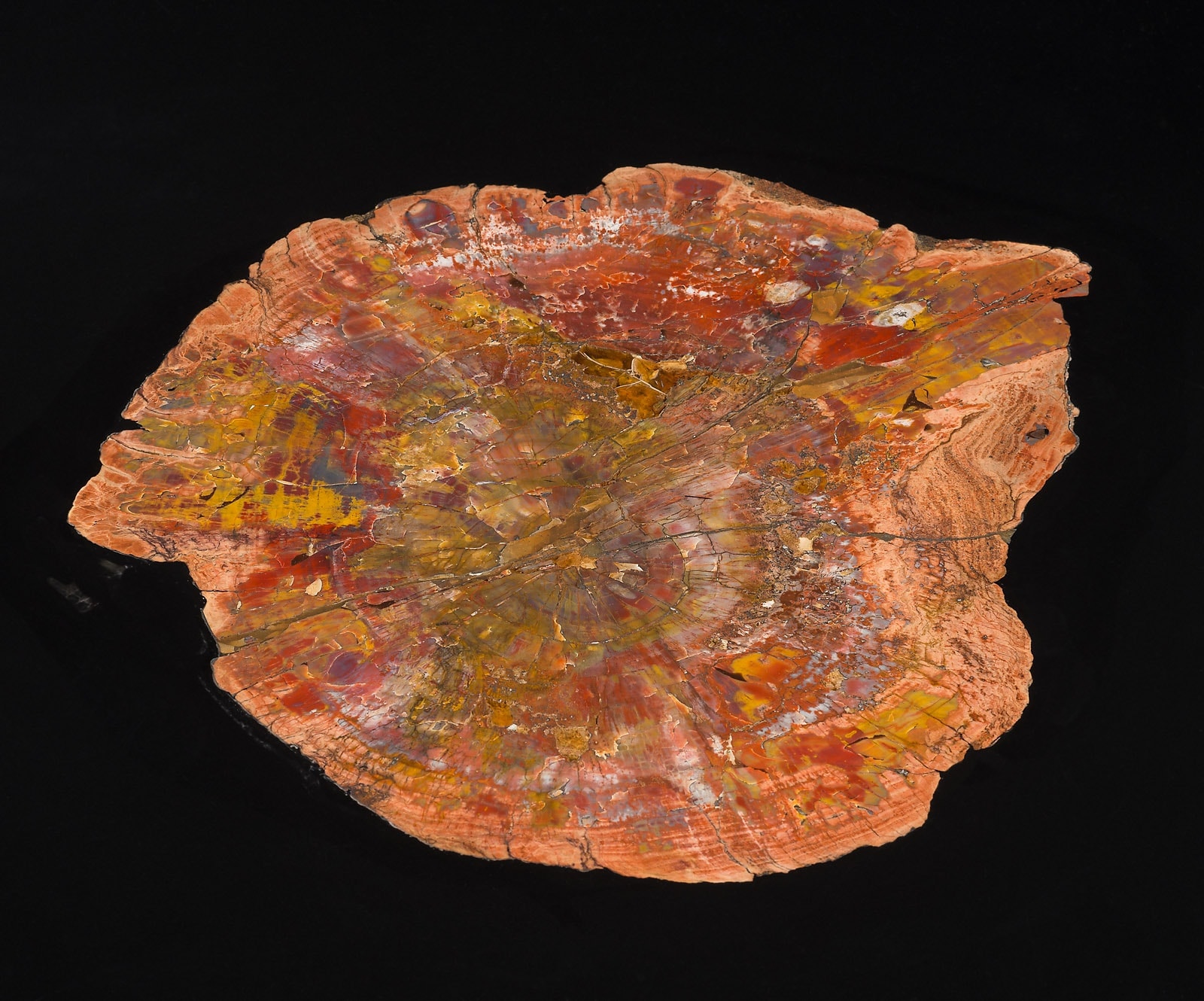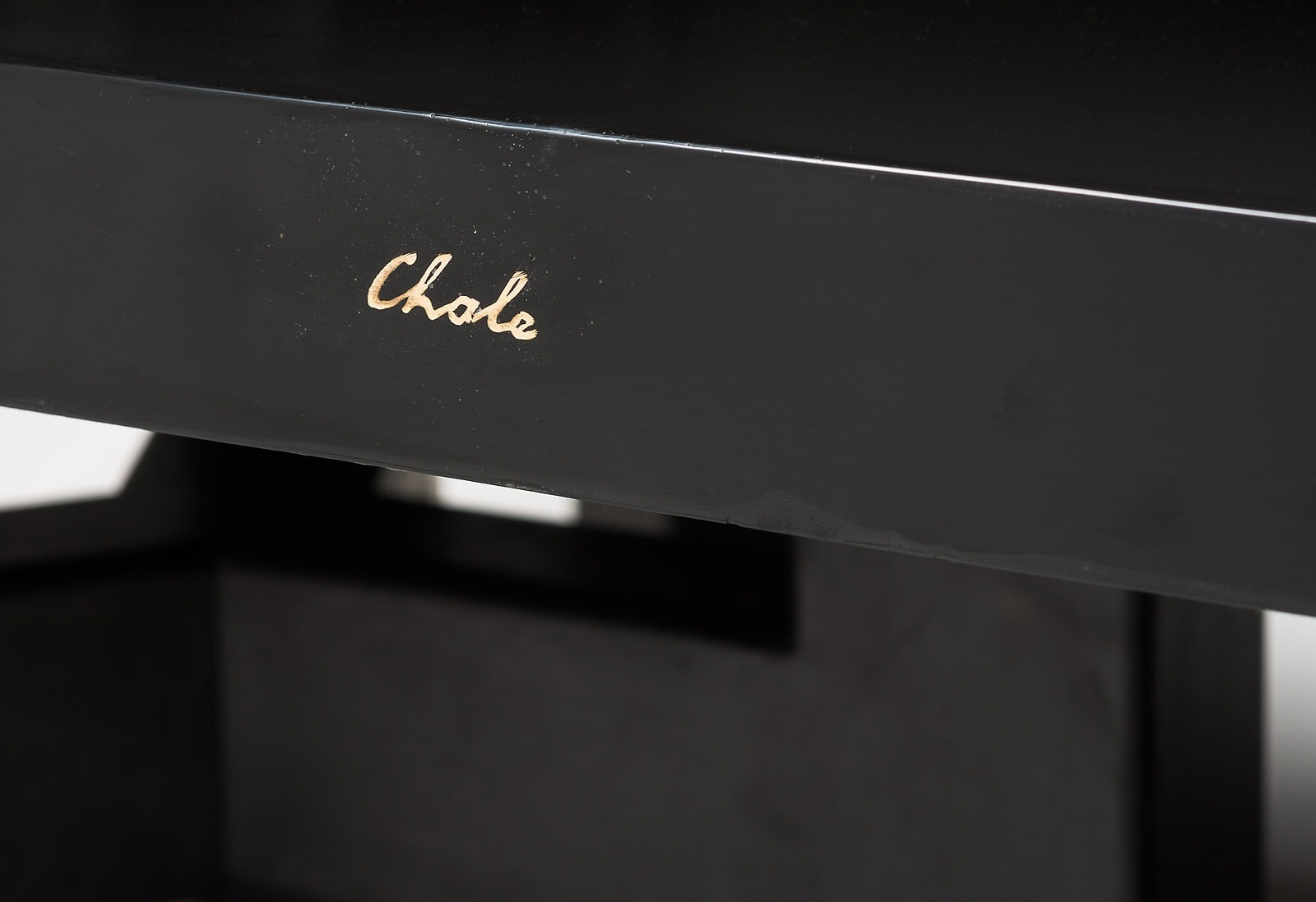 Adole Chale, Coffe table
Ado Chale (né 1928)
Coffee table
circa 1980
The thick square top with curved edges is in black lacquered resin. It is inlayed in its center with a 250 million- years-old fossilised Sequoia wood from Arizona. The whole stands on four tripod feet in original black lacquered steel with a rectangular section. Bronze encrusted signature 'Chale' into the top. A certificate of authenticity has been issued by Ado Chale for this table on the 24th of September, 2013, It will be given to the future acquirer.
Height 35 cm (13 3⁄4 in) - Lenght 122 cm (48 in) - Width 122 cm (48 in).
Provenance : private collection, France.
Share: