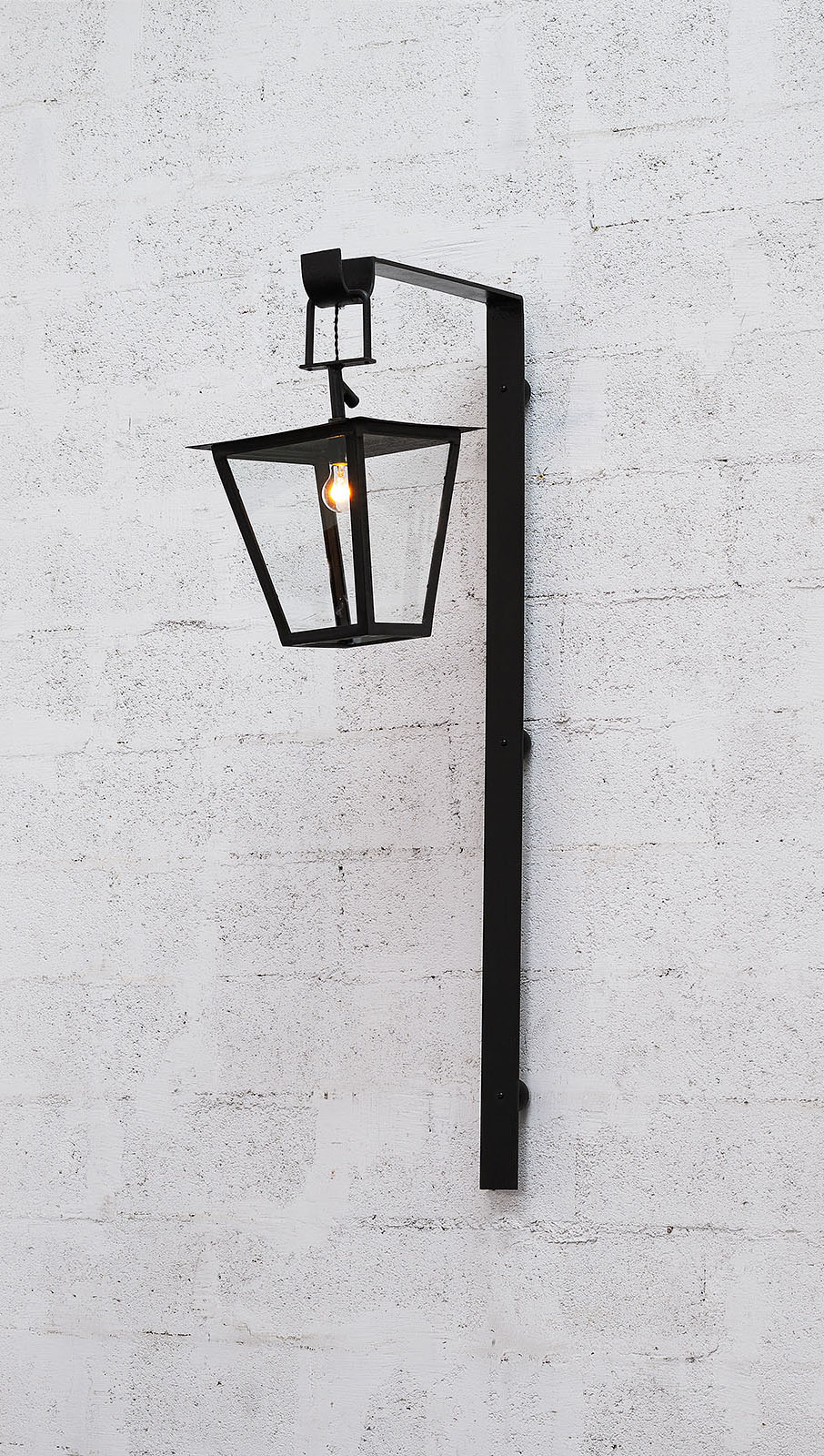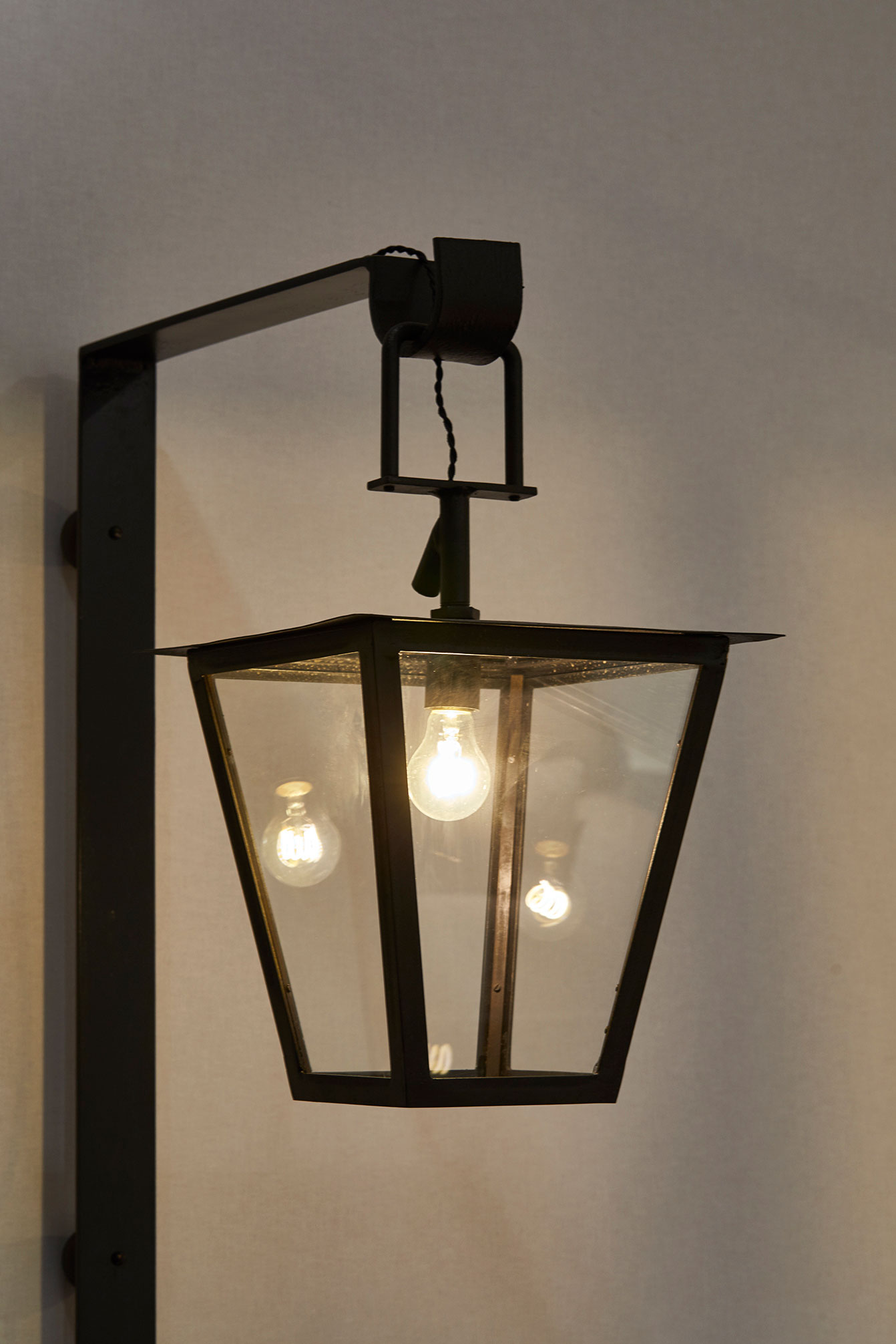 Jean Royère, "Fond Perdu" lantern
Jean Royère (1902-1981)
Lantern called «Fond perdu»
circa 1950
Blackened metal and glass. This wall-lamp is in blackened metal is composed of a rectangular amount, forming a right angle in its upper part. Thanks to a hook, the lantern is hanging at the end of a stirrup. This lantern is composed of metal corner pieces in which glass slabs are set. This wall-lamp is fixed on the wall thanks three flattened balls in blackened metal. At that time, this lantern was made for an exterior use and worked with gas.
Height 151 cm (59 3⁄4 in) - Length 34 cm (13 1⁄2 in) - Depth 80 cm (31 1⁄2 in)
Provenance :
Brittany region, France.
Literature :
- "Cabinet des Dessins de Jean Royère", département des Arts Graphiques, MAD, Paris : calques n° 3537 de 1950, N° 4625 de 1953, n° 6084 de 1956
-" Mobilier & Décoration", 1955, p. 19
Share: