"Nobleand precious, glass seems to be the perfect complement to the light."
Born in 1908, Max Ingrand spent his youth in Chartres and discovered the work of the glass on the stained glass of the cathedral. This discovery marks his work in depth and worked glass throughout his career. Creative genius, Max Ingrand, graduated fromthe School of Decorative Arts in Paris in 1927, joins the studio of Jacques Gruber (stained glass specialist) and in 1931 he leaves to found his own business. During his career, he devotes himself to the design of stained glass in many churches all around the world.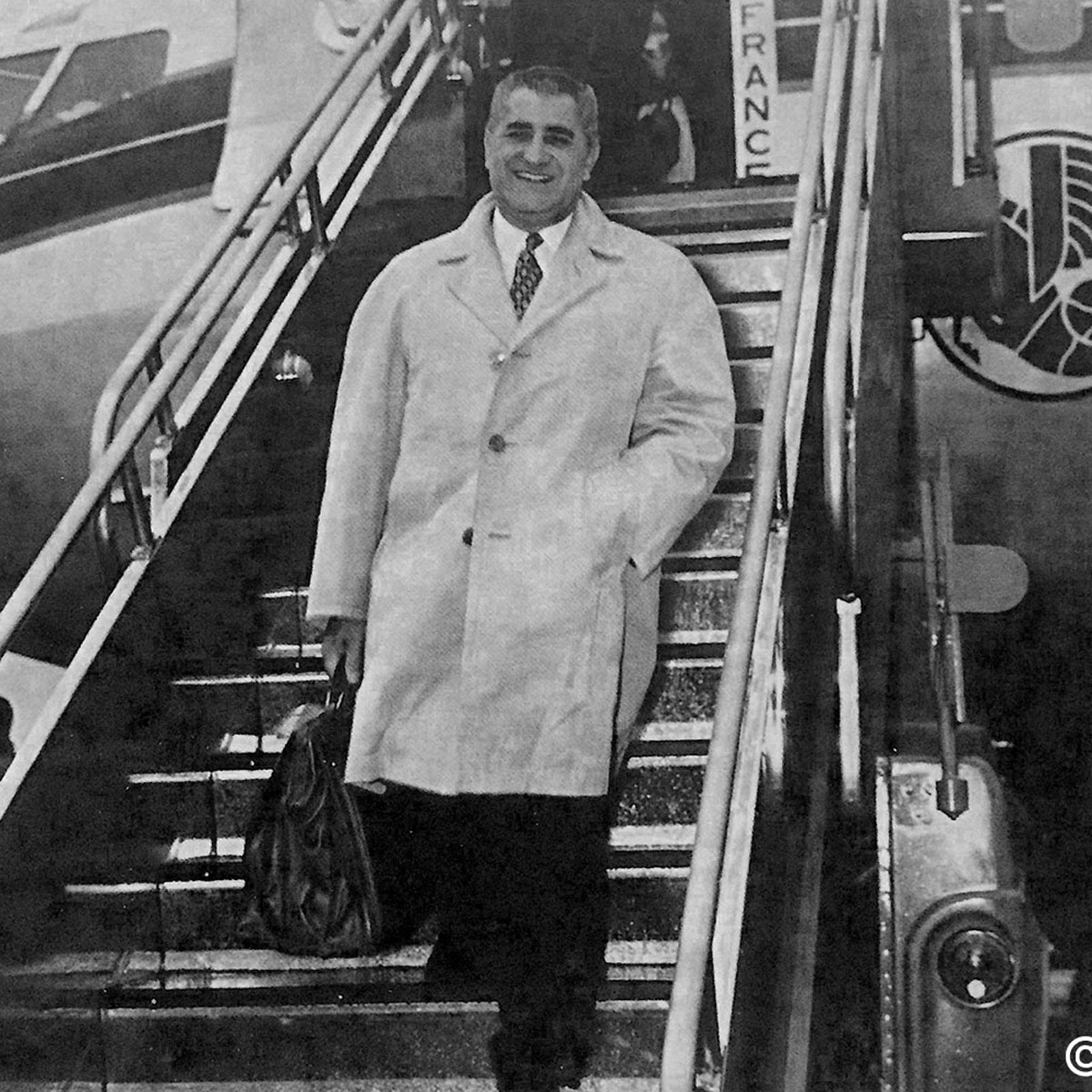 Afficher la biographie complète
At the same time, it illustrates the technique of etched glass and also becomes an expert in this technique. Max Ingrand work is characterized by clarity of line and precision of form which earned him a lot of commissions for interior decorations, hanging mirrors or table tops very fashionable at the time. However, although recognized in the art of stained glass and etched glass, his work of glass and light including his creation in 1954 of the table lamp (853) opal glass and white lacquered metal, makes his reputation internationally. He designs throughout his career many candlesticks, ceiling, floor lamps, sconces, table lamps, vases … and some of his creations can be seen as real sculptures ("Pistil" mirror, 1960).
He becomes President of the French lighting company, vice president of the Society of Artists Decorators and Artistic Director of the Italian firm Fontana Arte in 1954 and founder of the Company "Glass and Light" in 1967.
He dies suddenly in 1969, leaving behind him incredible creations that magnifies the glass transcended by the light.