Lina Bo Bardi (1914-1992)
Born in Roma in 1914; Lina Bo Bardi is graduated fro the Architecture college of the Ingenior Univer- sity of Roma in 1939.
Not very confident with this roman academic milieu, Lina Bo Bardi decides to move in Milano, modern and worker city. There, she works with the architect Gio Ponti and collaborates in De Stile and Domus magazines. During the war, she involves in the Resistance in addition of her design and archicteture activities.
1946 is an important milestone in her life. She marries the art critic Pietro Maria Bardi whom she has always admired. They move together in Brazil. Contrasting with the moroseness of Europe lay in runs, the Brazil enchanted the koople. They discover the work of a brillant gene- ration of architets such as Lucio Costa, Os- car Niemeyer, Alfonso Eduardo Reidy.
Lina and Pietro Maria settle in Sao Paulo, a booming city. The first Lina Bo Bardi architectural brazilian pro- ject is the construction of her own house, the "Casa de Vidro" (Glass house), in 1951. The building is truly modern : a huge concrete block completly glazed standing on piles. This realization lays the foundation of her style for the next decades. Since 1957, she begins to work on one of her masterpieces : the Museum of Arts of Sao Paulo (MASP).
At the same time, she participates in the new layout of heart of the Salvador city and manages also the Museum of Modern Art.
When she comes back in Sao Paulo, in the middle of the 60's, she dedicates herself completly to the MASP. The museum opens in 1968 and establishes her reputation. In addition to the architecture, she also creates a special scenography : the easels are made of glass panels ; works seem to float.
Her second important project is the construction of the SECS Pompeia center : a complex which gathers sport courts, bookstores, waterpool, art workshop, restaurants and bars. This project is one of the most emblematic of her carreer. It shows per- fectly her claim to living spaces for the population. Each project is also the occasion to create furni- ture which matches perfectly well with the space.
At the same time, she contributes to numerous magazines as Habitat, founded with her husband in 1950. More than an architect, Lina Bo Bardi is a true proteiform artist who will be teacher, museum curator, set designer and also costume designer !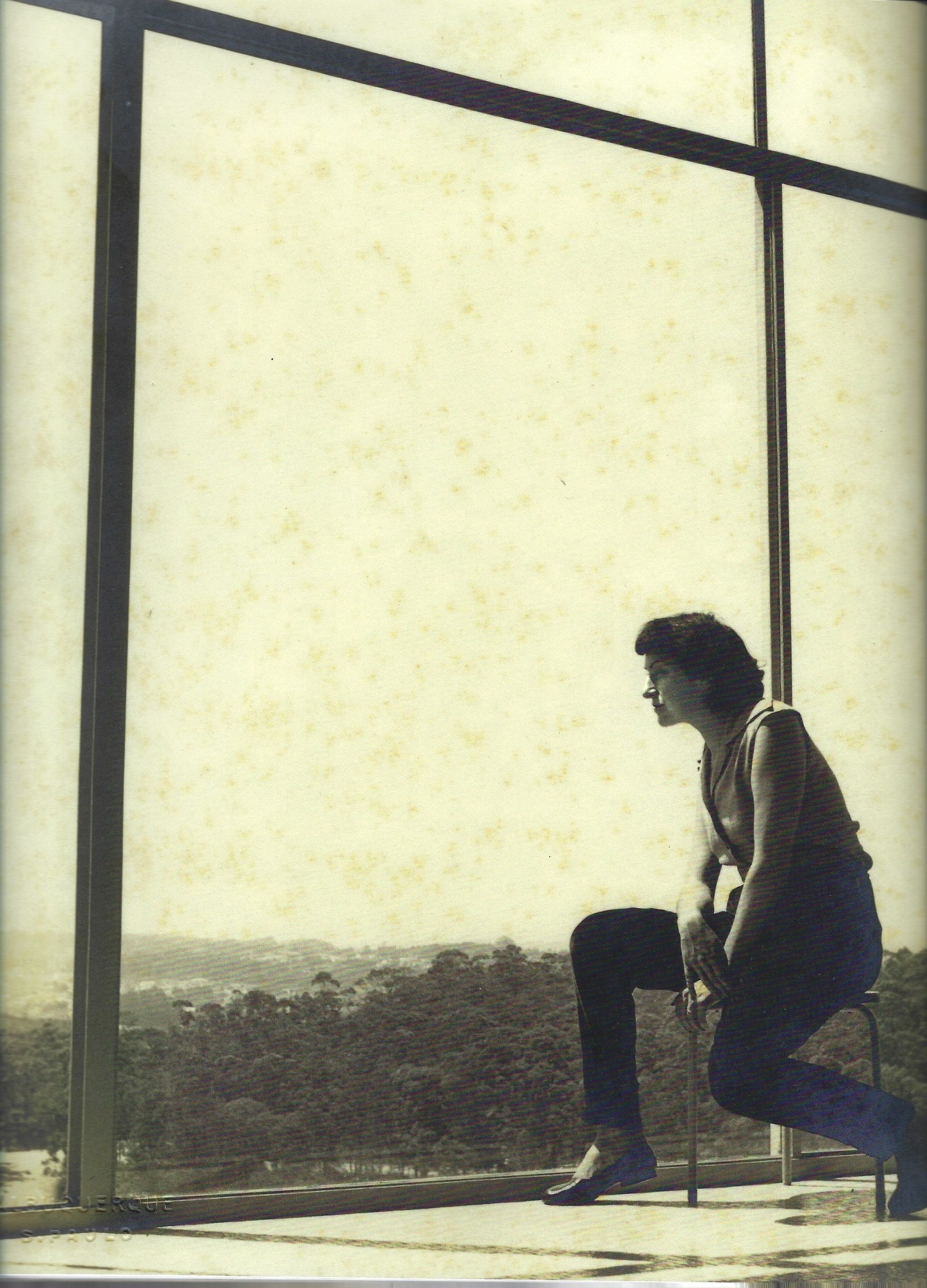 No Results Found
The page you requested could not be found. Try refining your search, or use the navigation above to locate the post.