Katsu Hamanaka (1895 – 1982)
Born in 1895 on Hokkaido island in Japan, Katsu Hamanaka studied the applied arts in Tokyo, notably under the famous lacquer artist Katsutaro Yamazaki.
During the First World War, Louis Midavaine and other lacquer artists ? discovered that lacquer could protect the wooden helixes on planes. Numerous Japanese therefore came to France to lacquer their war planes. After the war, lacquer immediately began to figure in the decorative arts. Drawn by the West, Hamanaka arrived in France in 1924 with his wife, and made the acquaintance of the famous lacquer artist Seizo Sugawara who helped him develop his knowledge of traditional Japanese lacquer techniques. He set up in a studio, located at 7, cité Falguière in Paris.
Passionate about lacquer, Hamanaka devoted himself to traditional Japanese techniques, which he perfected by sending for relevant texts from Japan, along with tools and materials. To start with, his style was inspired by traditional Japanese geometric motifs. However, in Paris he discovered Western art and culture and in 1934-5 his style became more figurative, in line with contemporary French art and taste.
From 1929 on, Hamanaka started exhibiting regularly in the Parisian Salons (the Salon des Artistes Indépendants, Salon d'Automne, Salon des Artistes Décorateurs, Salon des Tuileries, etc). He mainly exhibited screens in Japanese lacquer, occasionally showing monumental decorative panels and pieces of furniture made in collaboration with the fashionable interior designers of the time, such as Jules Leleu, Jacques-Emile Ruhlmann, Dominique, and Jacques Adnet. In 1931 for example, he worked with Jules Leleu on the furnishing of the luxury ocean liner L'Atlantique.
Archival documents show that in 1935, Katsu Hamanaka and his wife spent a period of time on the Côte d'Azur.
Combining an exceptional mastery of traditional techniques and a strikingly modern style, Hamanaka was widely acclaimed by the critics, and notably received the Grand Prix (First Prize) for the huge panel representing the Three Graces he presented at the Exposition Internationale des Arts et Techniques in Paris in 1937.
His career in Paris did not last long, because he had to leave France in 1940. He only returned in 1952, when he found his studio in ruins, emptied of everything he had left.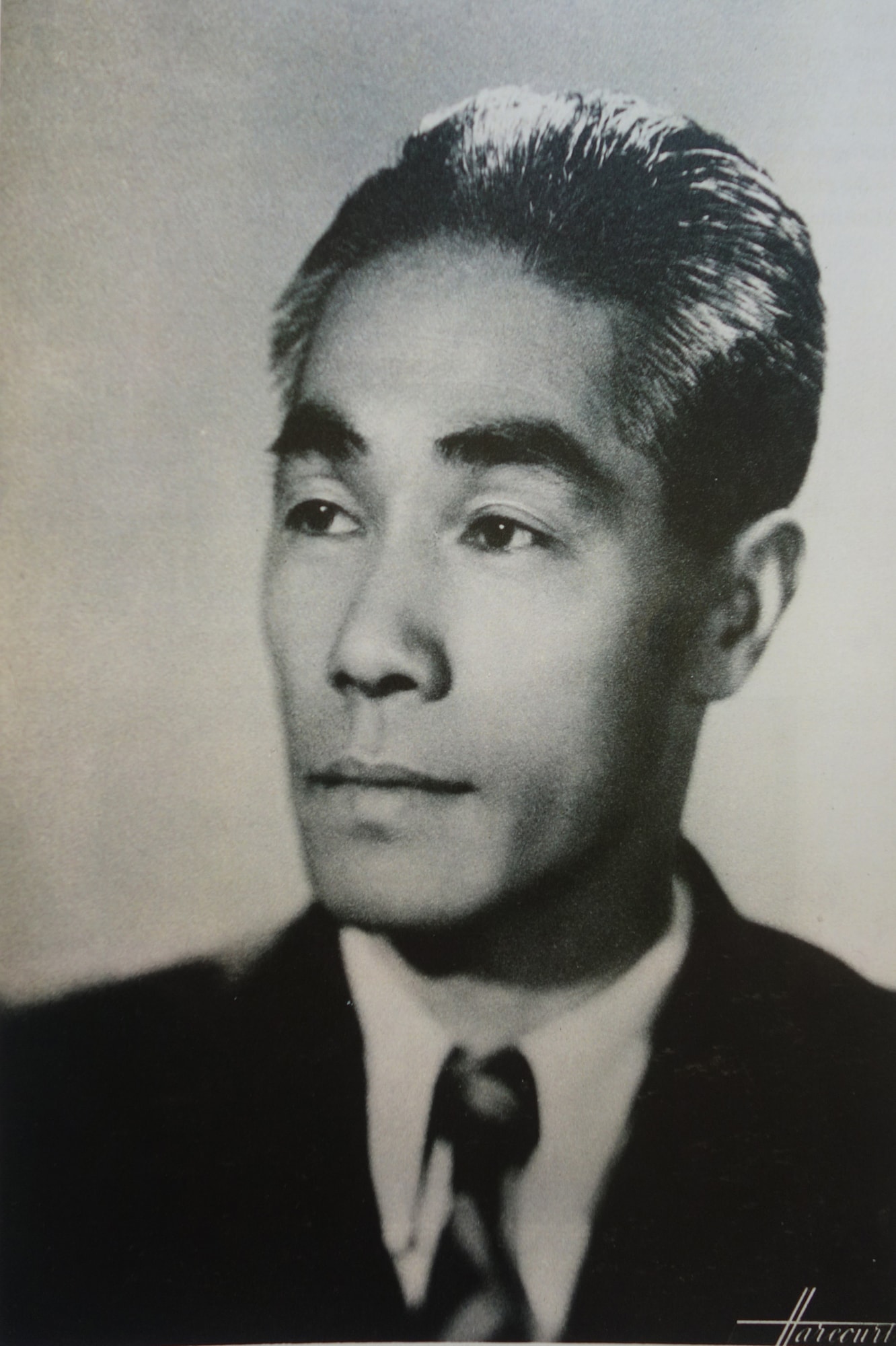 No Results Found
The page you requested could not be found. Try refining your search, or use the navigation above to locate the post.