Joaquim Tenreiro (1906 – 1992)
Joaquim Tenreiro is one of the greatest designers of the 20th century. He introduced and developed the identity of Brazilian design on the international scene. Through his work, he has enriched Brazilian craftsmanship with innovative manufacturing methods and simpler lines. In the 1950s, Tenreiro created a range of iconic furniture made from Brazilian woods.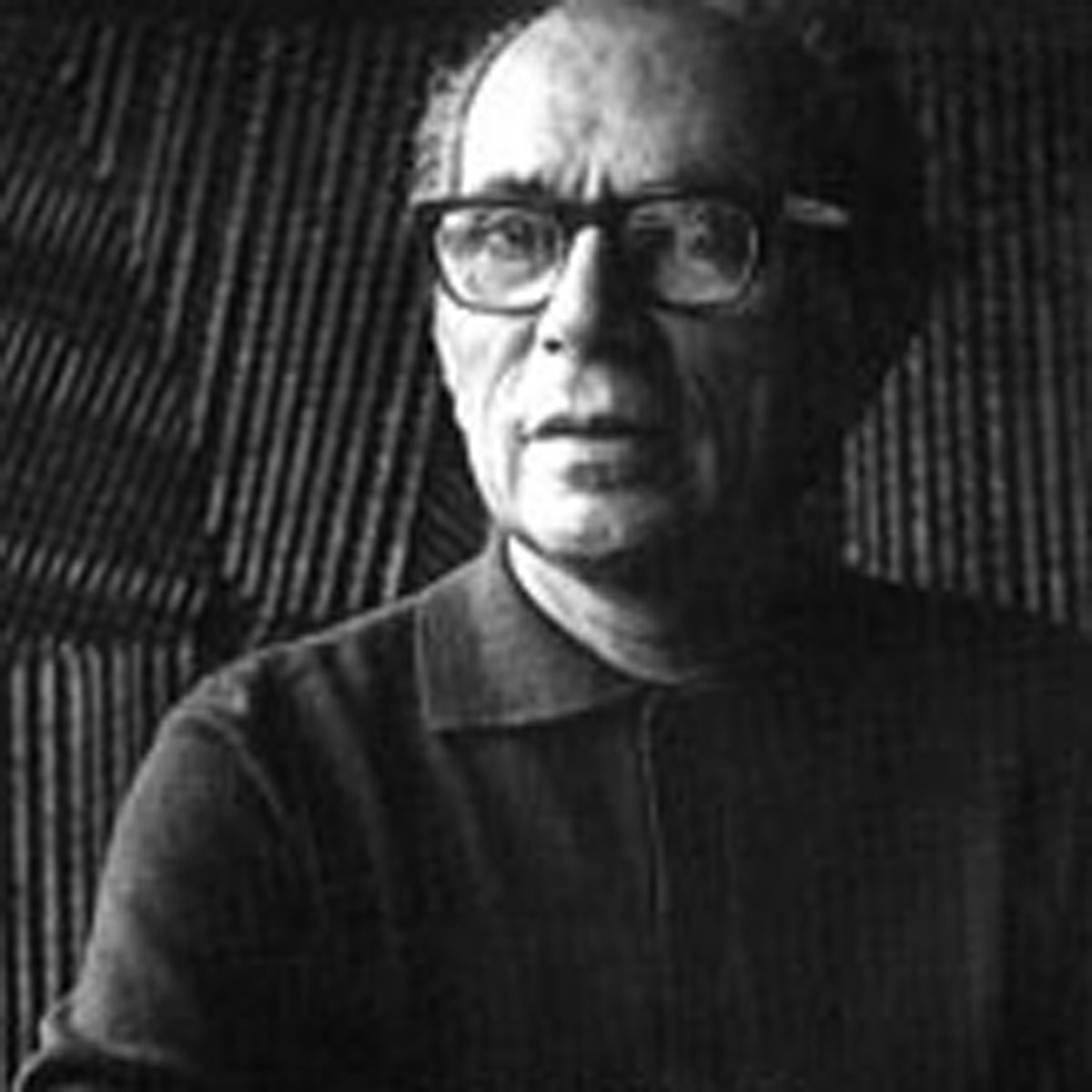 Afficher la biographie complète
Joaquim Tenreiro was born in 1906 in Melo, Portugal into a family of craftsmen. He moved to Rio de Janeiro, Brazil, in 1928 to study design at the Portuguese Literary Lyceum, then at the Lyceum of Arts and Crafts. During his training, he showed an interest in painting. But eventually turned to cabinetmaking and commerce. In 1933, he began to work for Laubish and Hirth, an interior design company. He continued until 1936 and returned in 1942 and 1943. Meanwhile, he offered his services to the Leandro Martins shops. For these companies, he produced stylish furniture, which was in vogue in Brazil at the time. But he was not entirely satisfied and felt a deep need for change.
In 1941, the architect Oscar Niemeyer commissioned Tenreiro to decorate the interior of, journalist and writer, Francisco Inacio Peixoto's residence in Cataguases, Minas Gerais. From this project were born a number of resolutely modern design pieces with fluid lines. The young designer combined materials such as glass and wood, giving a feeling of space and lightness. Some of these pieces are reminiscent of Le Corbusier's designs. One of them stands out: the Leve armchair. Joaquin Tenreiro himself said that his career as a designer only really began with the creation of this piece in 1942. He continued to collaborate with Niemeyer for several years.
In 1943, Joaquim Tenreiro opened his workshop in Rio de Janeiro, Langenbach & Tenreiro Ltd. followed by a first boutique in 1947. During this period, he produced his most iconic pieces, such as the Estrutural chair (1947), the emblematic tripod chair (1947) and the rocking chair (1948). He became known for the modernity, refinement and sobriety of his pieces, but also for their high quality of execution.
His training as a cabinetmaker and his knowledge of woodworking allowed him to use advanced techniques, such as wood bending, in reference to Michael Thonet. This enabled him to produce pieces with fluid and delicate lines, in tune with the new lifestyles developed by Oscar Niemeyer and others. Strengthened by its success, Tenreiro opened a new shop in São Paulo in 1953 and then inaugurated its second shop in Rio in 1962.
In 1956, he embarked on the Brasilia adventure. At the time the city was not yet the capital of Brazil, all the state buildings were still to be built and furnished. The architect Oscar Niemeyer was in charge of the project. He commissioned Joaquim Tenreiro again to design the banqueting hall in the Itamaraty Palace, the Ministry of Foreign Affairs.
In 1966, he also furnished the headquarters of the Bloch publishing house in Rio de Janeiro, alongside Niemeyer. In 1968, the designer closed his workshops and boutiques to devote himself to sculpture and painting.
He integrated his works into important architectural projects. Tenreiro finally participated in numerous exhibitions and fairs. He won prestigious prizes such as the Golden Dolphin Prize in 1977 and the prize for best sculptor in 1978.
Tenreiro died in 1992 in Itapira, Brazil. Two days later, the newspaper do Brasil published an article in his memory, recalling that he "helped Brazil feel at home".