Jean-Charles Moreux (1889-1956)
Jean-Charles Moreux was born in 1889, in the Château de Joncy in the Saône-et-Loire region. In 1910, he graduated from the Ecole spéciale des travaux publics and he carried out his military service. During his studies at the Ecole nationale des Beaux-arts in Paris, Moreux became friends with André Lurçat, in 1920. His encounter with André et Paul Véra enabled him to redecorate the villa belonging to the two brothers in Saint-Geramin-en-Laye. Commissions from important clients including Jacques Doucet, Charles de Noailles and Robert de Rotschild soon followed.He obtained his diploma from the Ecole nationale des Beaux-arts in Paris in 1922 and simultaneously attended lectures at the Ecole des Chartes and the Ecole du Louvre.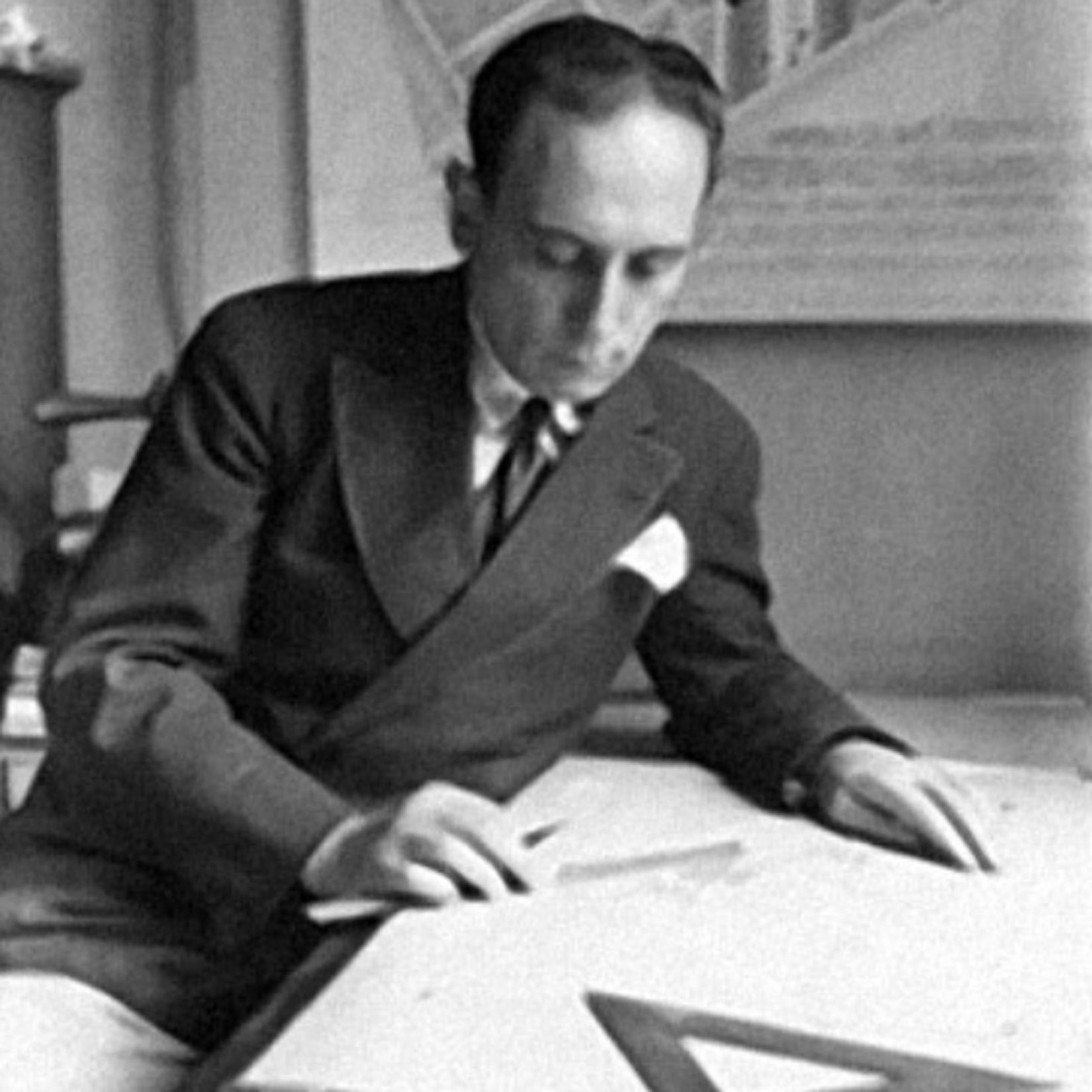 Afficher la biographie complète
From 1923 he designed his first pieces of furniture, rarely signing them.1926 is a true milestone of his life when he met Bolette Natanson (1892-1936), the daughter of Alexandre Natanson, director of 'La Revue Blanche'. They travelled together in Italy where Bolette Natanson soon became his muse. They embarked on a historical and naturalistic exploration of artistic ideas, drawing inspiration from antiquity, the Renaissance and the Baroque, with Palladio, Ledoux and Delorme as architectural references. Together, they re-designed the Château de Maulny.
Moreux joined the UAM in 1930 but kept his distance from architectural circles, prefering to frequent artists and thinkers.
He and Bolette Natanson created the gallery Les Cadres, 174 rue du faubourg Saint-Honoré. The opening exhibition was entitled 'Variations on a naturalistic theme', the first in a series of themed events: 'Bird Cages', 'Plants', 'Butterflies', 'Ice' and 'Variations on an antique theme' in 1935. The gallery attracted important clients including Bernard Reichenbach, la Princesse de Polignac, André Dunoyer de Segonzac and the couturier Raphaël.
Bolette Natanson died in 1936 and this same year Jean-Charles Moreux became sub-editor of the review 'L'Amour de l'Art'.
He designed the Martinique Pavillion at the Exposition universelle of 1937 and the gardens of the UAM Pavillion. One year later, he designed the Jardin des Gobelins.
In 1939 he exhibited for the first time at the Salon des Artistes Décorateurs. He also married Marthe Jacquelin (1892-1984), a medical doctor. The couple remained in Paris during the occupation. in 1943 he became a member of the editorial committee of 'L'Architecture Française', and then he was given the title of head architect of public buildings and monuments.
He became a member of SAD, in 1947, an organization devoted to defend those working in luxury trades.
In 1953, he earned the Légion d'honneur for the work he had carried out in the Louvre. And, in 1954, 100 watercolours taken from his sketchbook have been published. The preface was written by his friends Henry Spitzmüller and André Chastel.
Jean-Charles Moreux died on the 7th July 1956.