Born in 1902, Gilbert Poillerat was recognised as a master of ironwork during his lifetime. He collaborated with the most famous designers of the time such as André Arbus, Jacques Adnet and Jean Royère, and by the end of the Art Deco period he was creating unique and limited edition pieces commissioned by private collectors and public institutions, working notably for the Mobilier National.
Having graduated from the Ecole Boulle in 1921, he went on to work as a designer and model maker for Edgar Brandt, a renowned ironworker who worked in construction and weaponry, and who created the flame under the Arc de Triomphe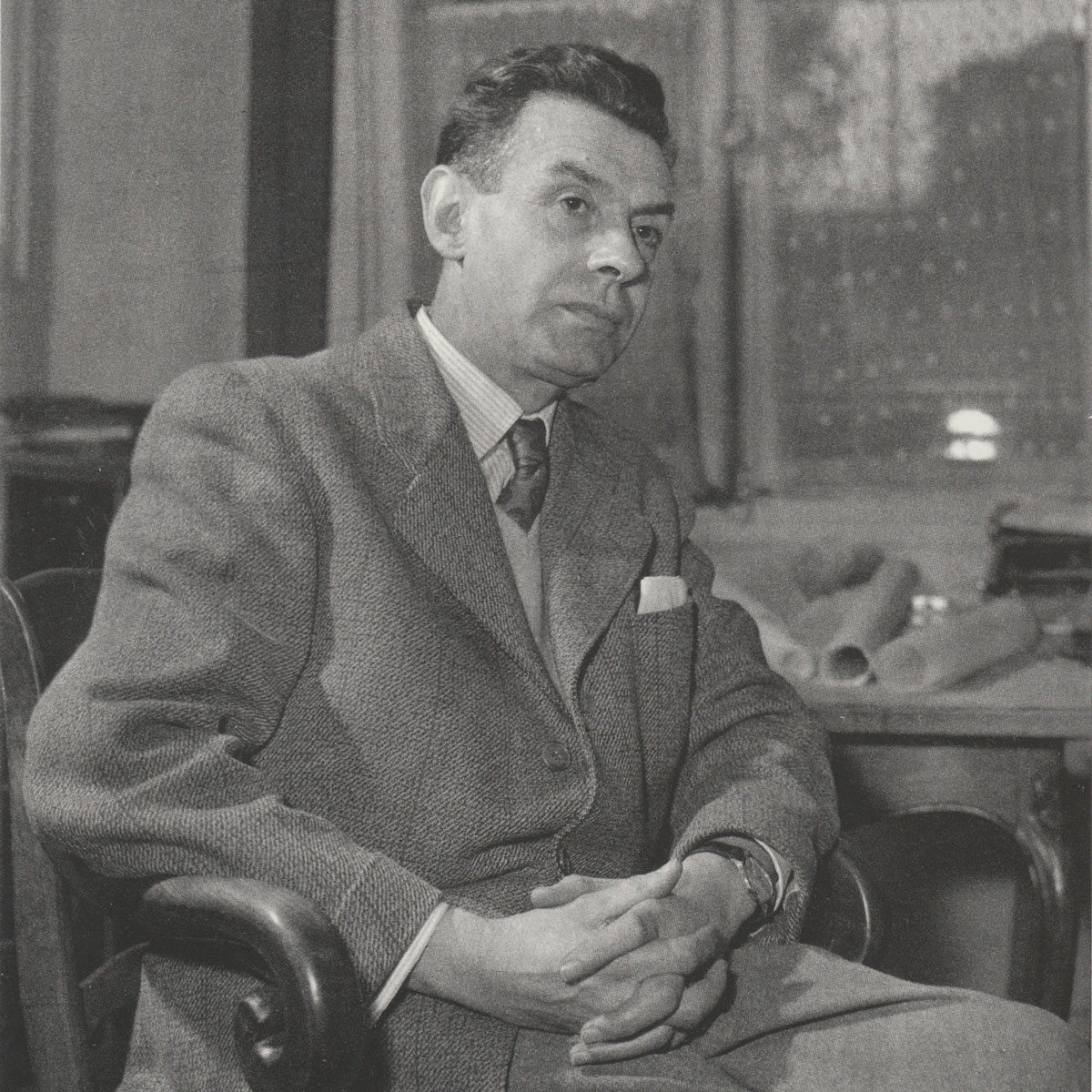 Afficher la biographie complète
Poillerat's work expresses his love of design and of hard metal. Throughout his career his ironwork reflected the changing tastes and fashions of the times. From 1931, Poillerat's designs became simpler and more suggestive of 18th century neoclassical forms. The oniric style he developed evokes the Ecole de Fontainebleau and the slightly surreal preciosity made fashionable by certain designers at that time. Details such as entwined cords are typical features of his work during this period.
By the late 1930s, Poillerat was known as the best ironworker of his generation, and his reputation was comparable to that of Raymond Subes, one of the most important and most artistic French ironworkers of the 20th century. In 1937, Poillerat completed one of his most important commissions for the international exhibition of Art and Design: a design for the gates of the Palais de Chaillot. He also became a professor at The Ecole Nationale des Arts Décoratifs. The young ironworker did not only specialise in monumental projects however, he also used his talent to create pieces for interiors, and towards the end of the war he began to focus increasingly on furniture, taking his place as one of the greatest furniture designers of the 20th century.
A monograph was written about him in 1992 with a preface by Karl Lagerfeld and a text by François Baudot. Reuniting a large selection of Poillerat's works, this publication was a vital step in the rediscovery of the artist and reinforced his works value in the international art market.
Poillerat's work is characterized by a striking combination of lightness, fluidity and dynamism. Recurrent motifs are hearts, scallops and braids. His creations are unique not only for their dimensions but also for their perfect proportions that reflect French 18th century style and tradition so well.
Poillerat's imagination never ceased producing new forms of ornamentation and his pieces continue to astonish today.