Ettore Sottsass (1917 – 2007)
Ettore Sottsass, an Italian designer and architect was born on September, 14, 1917. He studied at the Polytechnic University of Turin and graduated in 1939. In 1947 he moved to Milan where he opened his design agency. He was interested in all type of creation: ceramics, painting, sculpture, photography, jewelry, furniture, graphics, architecture. In 1956, he went to New York and worked for a few months in George Nelson's design agency where he became familiar with industrial design. He also discovered Pop Art and the American consumer society that will influence his work. Then, he was hired, by Sergio Cammilli, the founder of Poltronova as artistic director. He designed about sixty projects during these ten years of collaboration.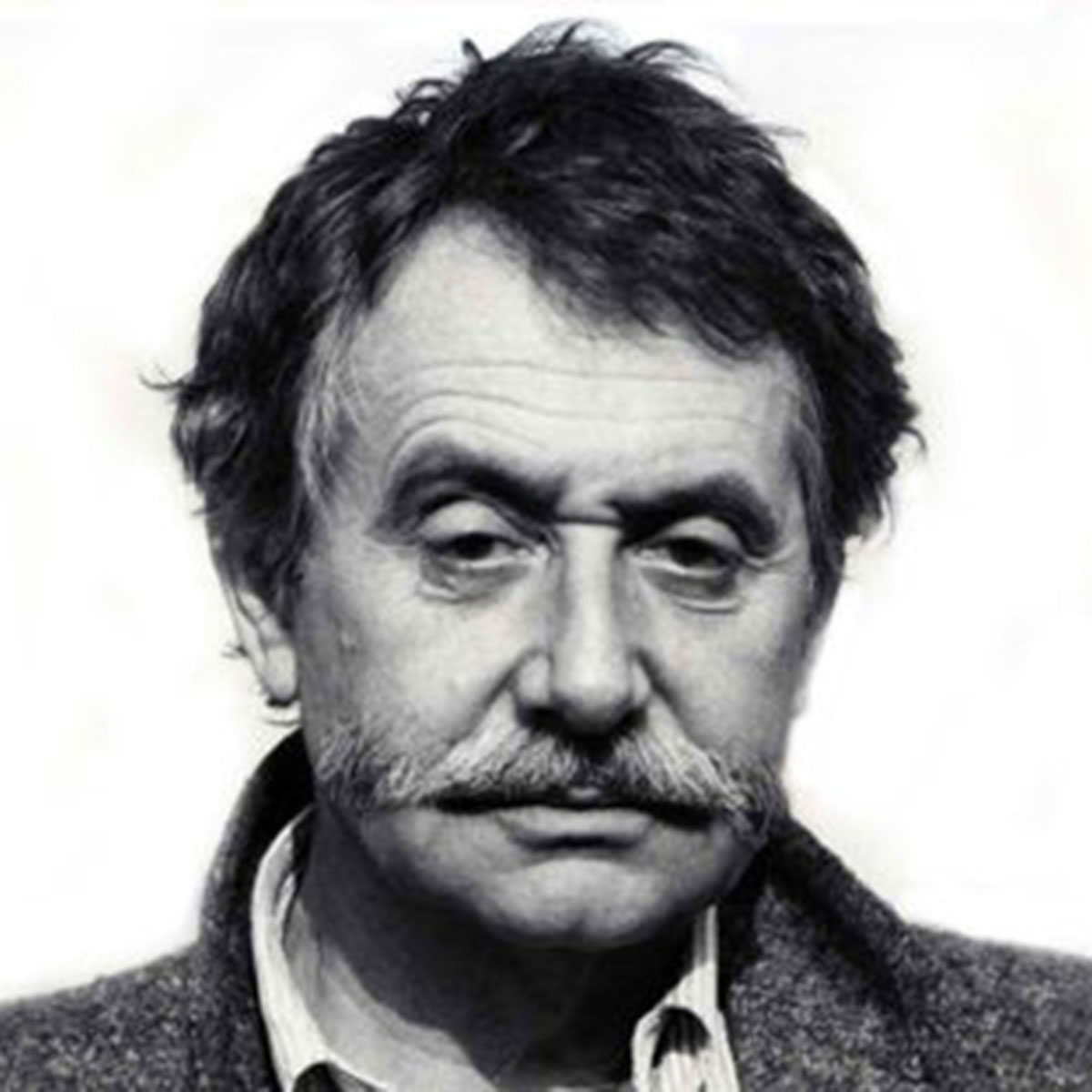 Afficher la biographie complète
Ettore Sottsass created a coherent formal language which he will remain faithful throughout his career with simple and geometric forms as well as primary graphic signs. Colors were also essential. His works "release positive energies, vital energies, even therapeutic ones" (Ettore Sottsass). He also enjoyed experimenting with new creative techniques by using and mixing luxurious materials. In 1958 he participated in the creation of the first Italian computer. In 1969 he designed the red typewriter Valentina, which is one of the most popular creations of the XX century design. Ettore Sottsass is also a great lover of ceramics because he can do many experiments. He began to work in ceramics in 1955 and made objects that «solicit the perception that everyone has, or may have of his own adventure» (Domus, Milano, Editoriale Domus, Milan 1971, No. 499, 710). His famous ceramic totems, created between 1964 and 1965, are the expression of his research.
In the mid-1960s, a protest group of Florentine and Turin architects and designers formed the Antidesign movement. The consumer society pushes them to question architecture and design that are no longer in their time. Sottsass actively participates in this movement by creating with his wife the magazine Pianeta Fresco which publishes their debates and reflections.
In 1972, an exhibition dedicated to Italian design was organized by Emilio Ambasz at MOMA in New York. Entitled Italy: The New Domestic Lanscape, it presents the productions of Italian artists and designers and their reflections on a new way of living in a new society. Sottsass presents prototypes of container furniture that each contain an activity of the house. «The idea is that the furniture can get closer or move away from each other. Thus, he who lives in the midst of his furniture must be able to approach it or to leave it, as same for his friends or his parents, if he has the desire to do it. (Italy: The New Domestic Lanscape, New York, The Museum of Modern Art, 1972).
In 1981, Sottsass founded the Memphis group. The furniture of this group, innovative shapes and bright colors, are an imme- diate success. The Memphis group will be spreading the new design movement around the world. The end of Sottsass's career is marked by a lot of architectural projects.
Ettore Sottsass died on December 31, 2007, aged 90, in Milan, Italy.