Born in 1908, Denyse Gatard is the older sister of the famous ceramist Georges Jouve. She was educated at the 'École d'arts appliqués' of Paris, and then follows the drawing lessons of the 'Académie de la Grande Chaumière', still in Paris. She worked in Jean Dunand's workshop, the famous Art deco lacquer, where she learned the work of lacquer, then, she decided to follow her husband in Indochina, in Algeria and in Morocco, where she familiarized with clay modelling.
After the war, she improved her knowledge with her brother, in Paris. From 1947, she developed a magnificent enamel in golden lustre and made mirrors, ashtrays, trays, small bawls, as well as a series of jewels that she developed throughout the 50s. Her production is essentially distributed by the Parisian galleries 'l'Arcade' and 'Siècle'. Her pieces also appear in setting by Maurice Pré, her second husband. Until 1965, Denyse Gatard participates regularly to the 'Salon des Artistes Décorateurs' and the 'Salon des Arts Ménagers'.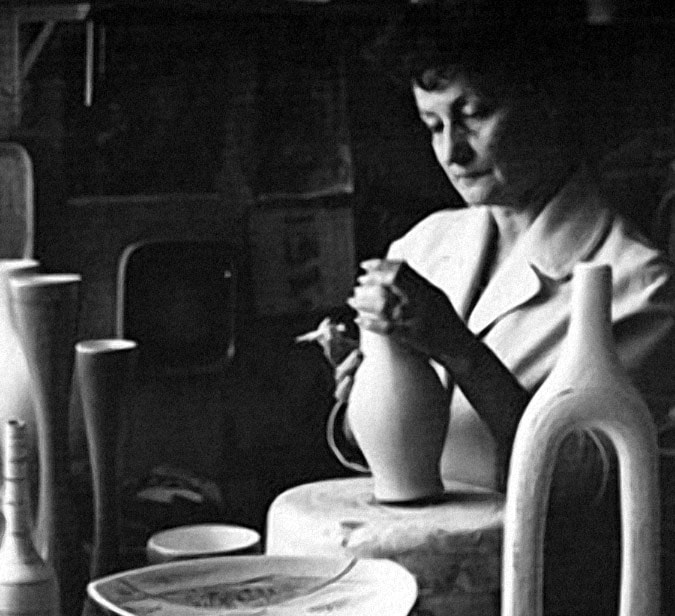 No Results Found
The page you requested could not be found. Try refining your search, or use the navigation above to locate the post.