Claude (1925-2019) et François-Xavier (1927-2008) Lalanne
Born 1927 in Agen, François-Xavier Lalanne attended the Julian Academy after the war. He gave up painting in 1952 when he met his future wife, Claude. Born in Paris, she studied architecture at the school of fine arts and at the school of decorative arts. Their joint work began in 1956, even though each one also produced independent works. Their first joint personal exhibition took place under the title «Zoophites» at the gallery J of Jeanine Restany in 1964. François-Xavier presents the Rhinocretaire, the first brass office rhino and Claude des Choupattes, half-cabbage half-animal. Then began a long collaboration with gallery maker Alexandre Iolas, a great defender of surrealists and new-realists.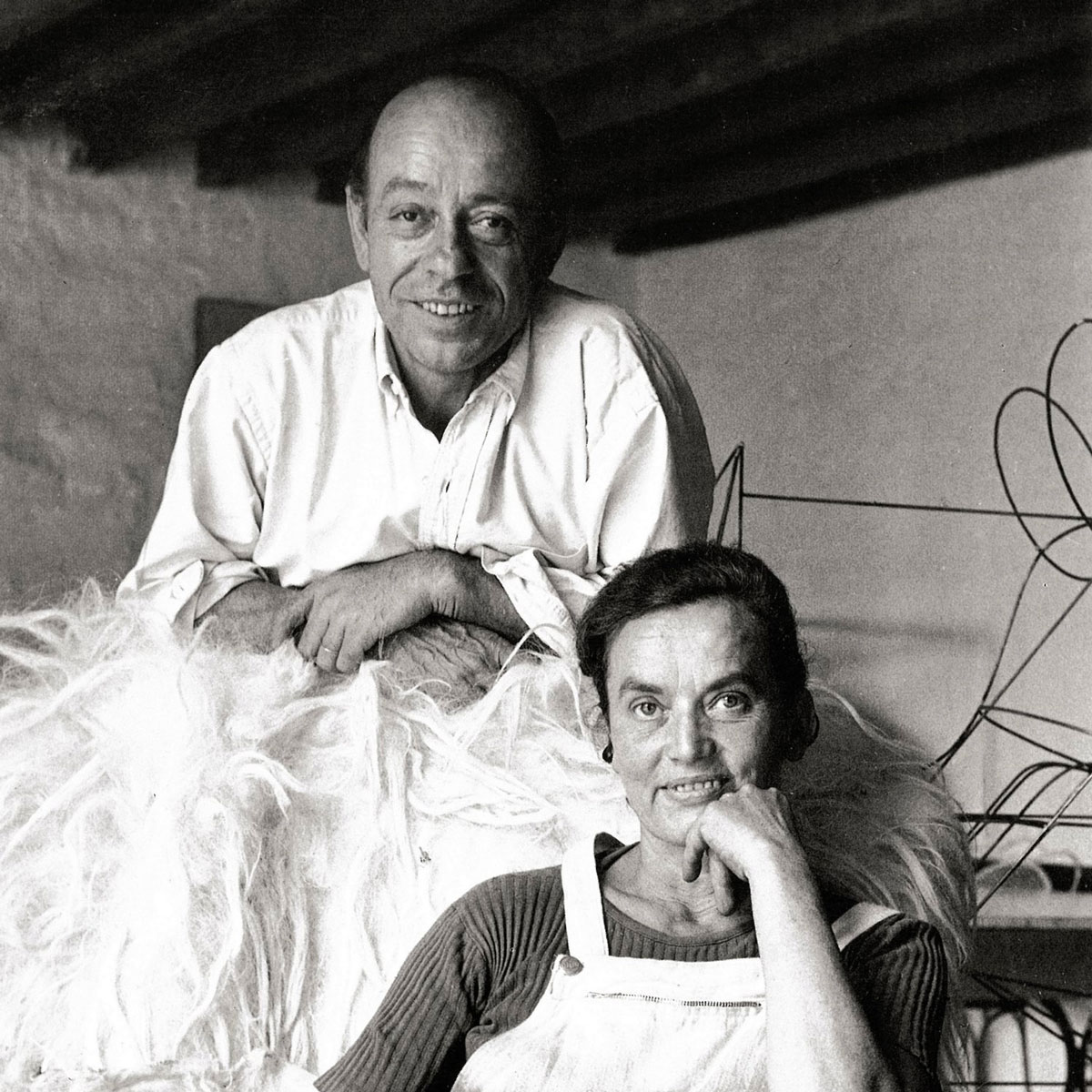 Afficher la biographie complète
The Lalanne share the feeling that sculpture, and more broadly the work of art, can have a function. Their entire career is based on the desire to restore a familiar dimension to sculpture. Nature, and especially the animal world, offers them an infinity of forms recognizable by all. Shees, monkeys and rhinoceros constitute a repertoire that the Lalanne subject to the constraints of decorative art with great humour.